We may earn a small commission for purchases made through affiliate links in this post. For more information go to our Privacy Policy.
There's no right or wrong way to approach scrapbooking, but a few basic tips can help you get started on your creative journey. Organizing your workspace is an essential first step, as it allows you to focus on your project without distractions.
Selecting a theme, such as a specific event, a special person, or a collection of cherished memories, can make it easier to create a cohesive and eye-catching design. With a wealth of inspirational resources available, including numerous scrapbook ideas for beginners, you'll soon be on your way to designing a stunning and memorable album.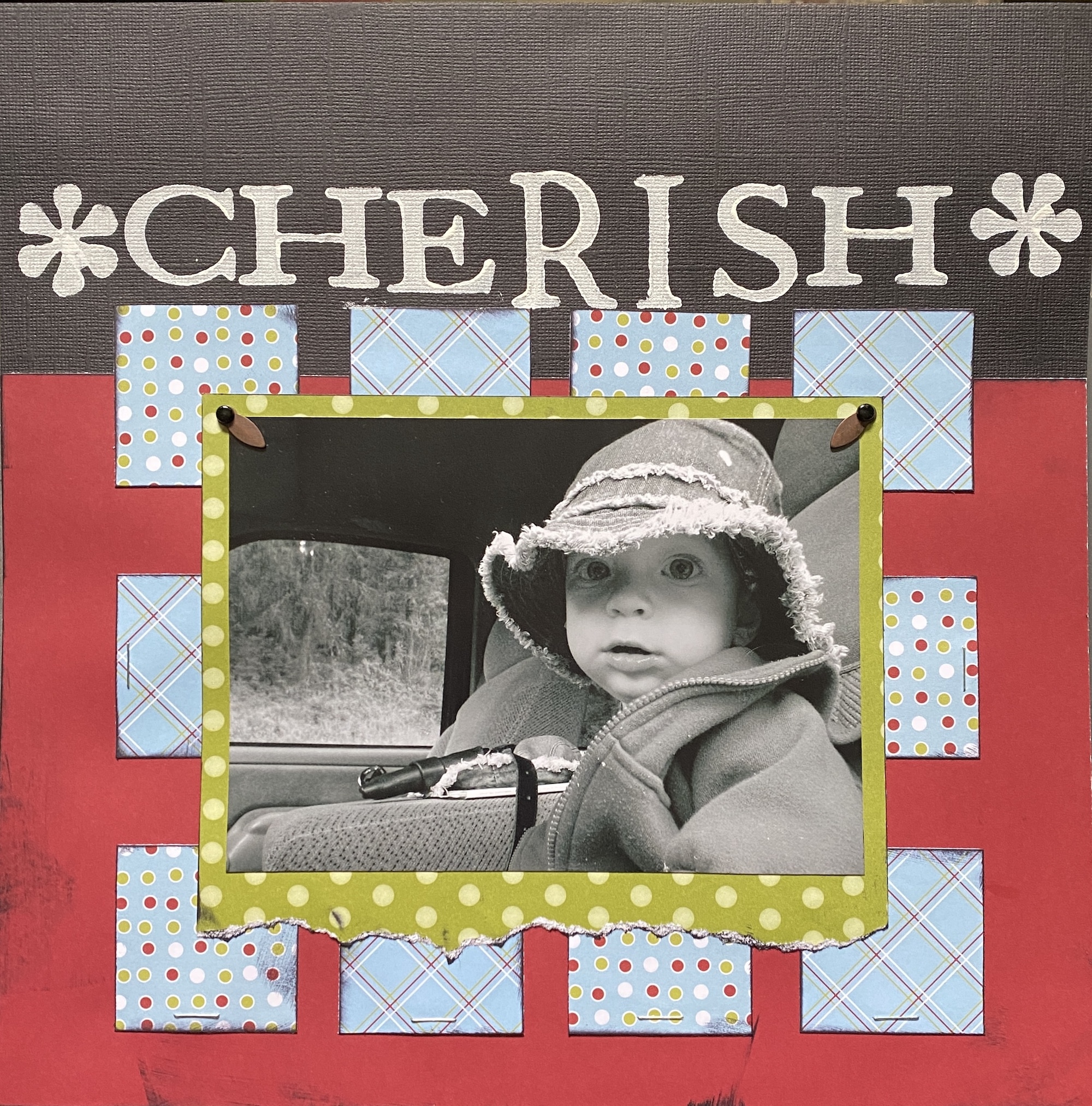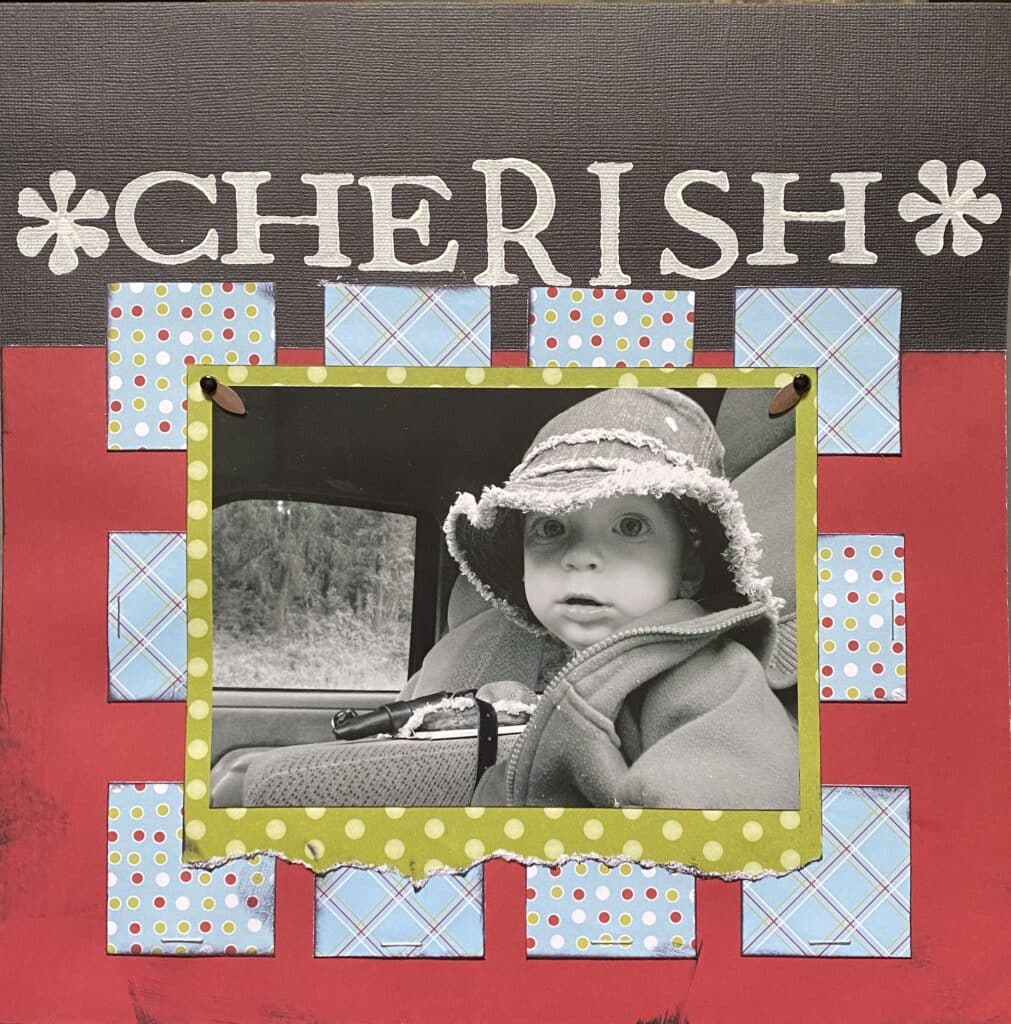 Choosing a Theme
Family and Life Events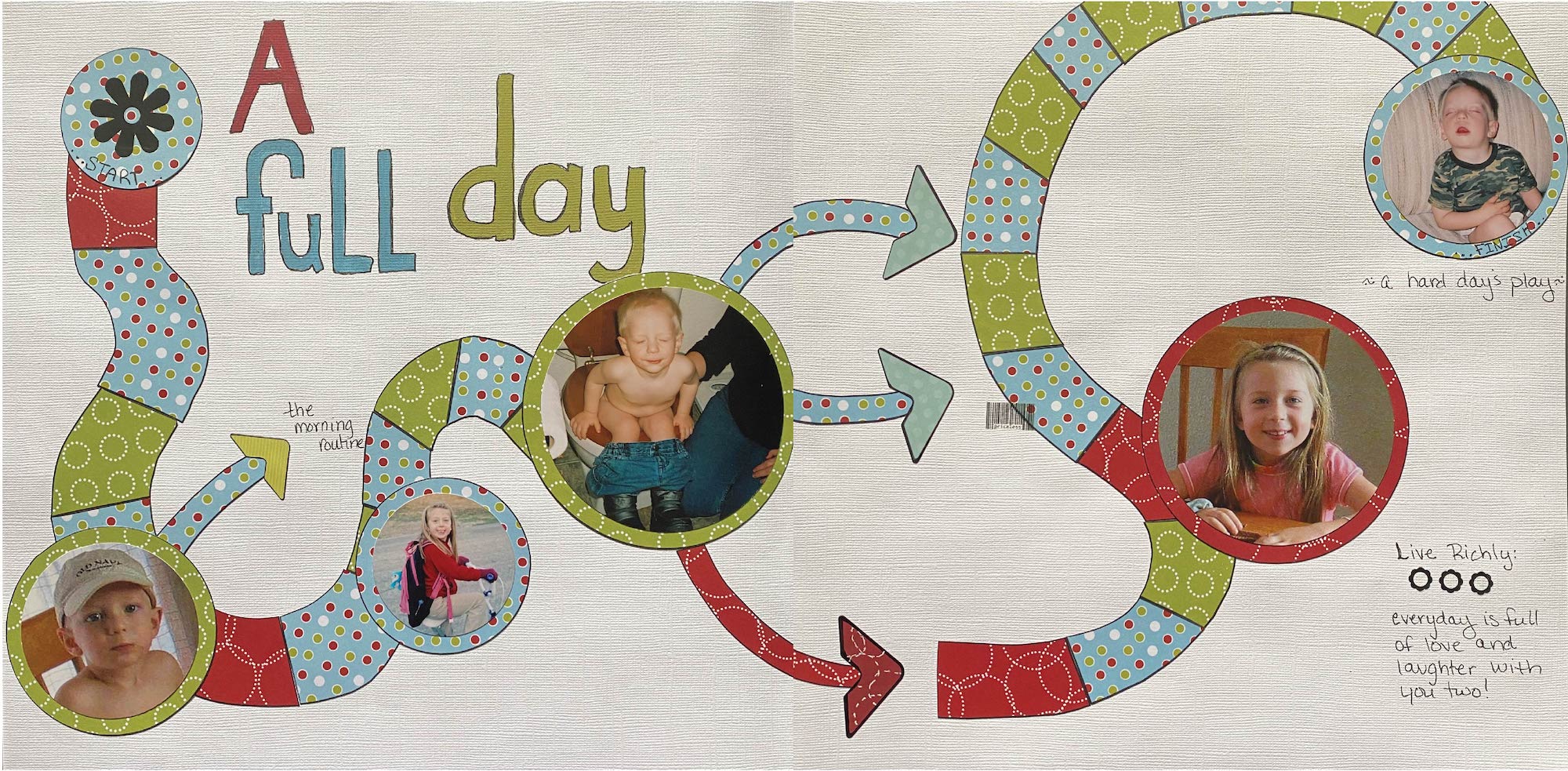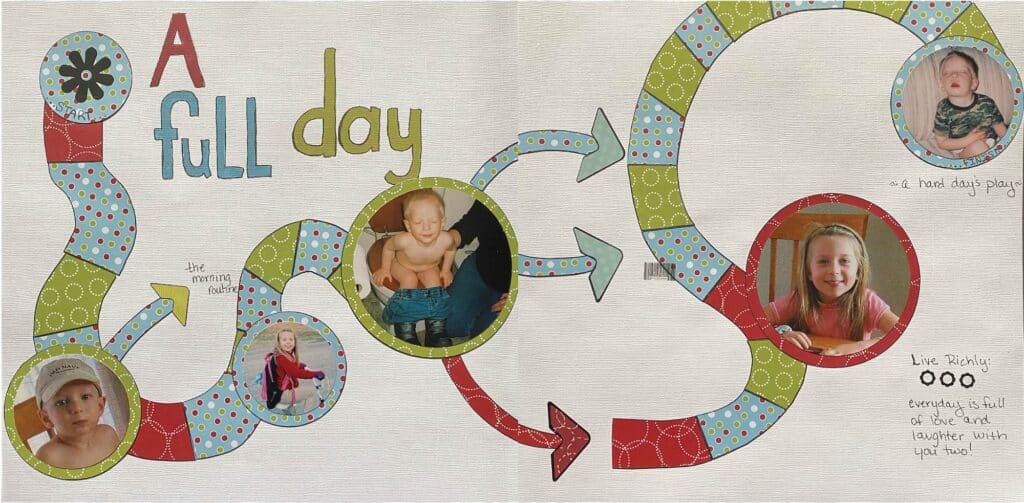 One popular scrapbooking theme is family and life events. This can include everything from children's drawings to important milestones such as birthdays, graduations, or weddings. By creating a family and life events scrapbook, you can showcase your family's memories and preserve them for generations to come.
Kids' artwork and report cards
Birthday party photos
Wedding and anniversary keepsakes
Travel and Vacations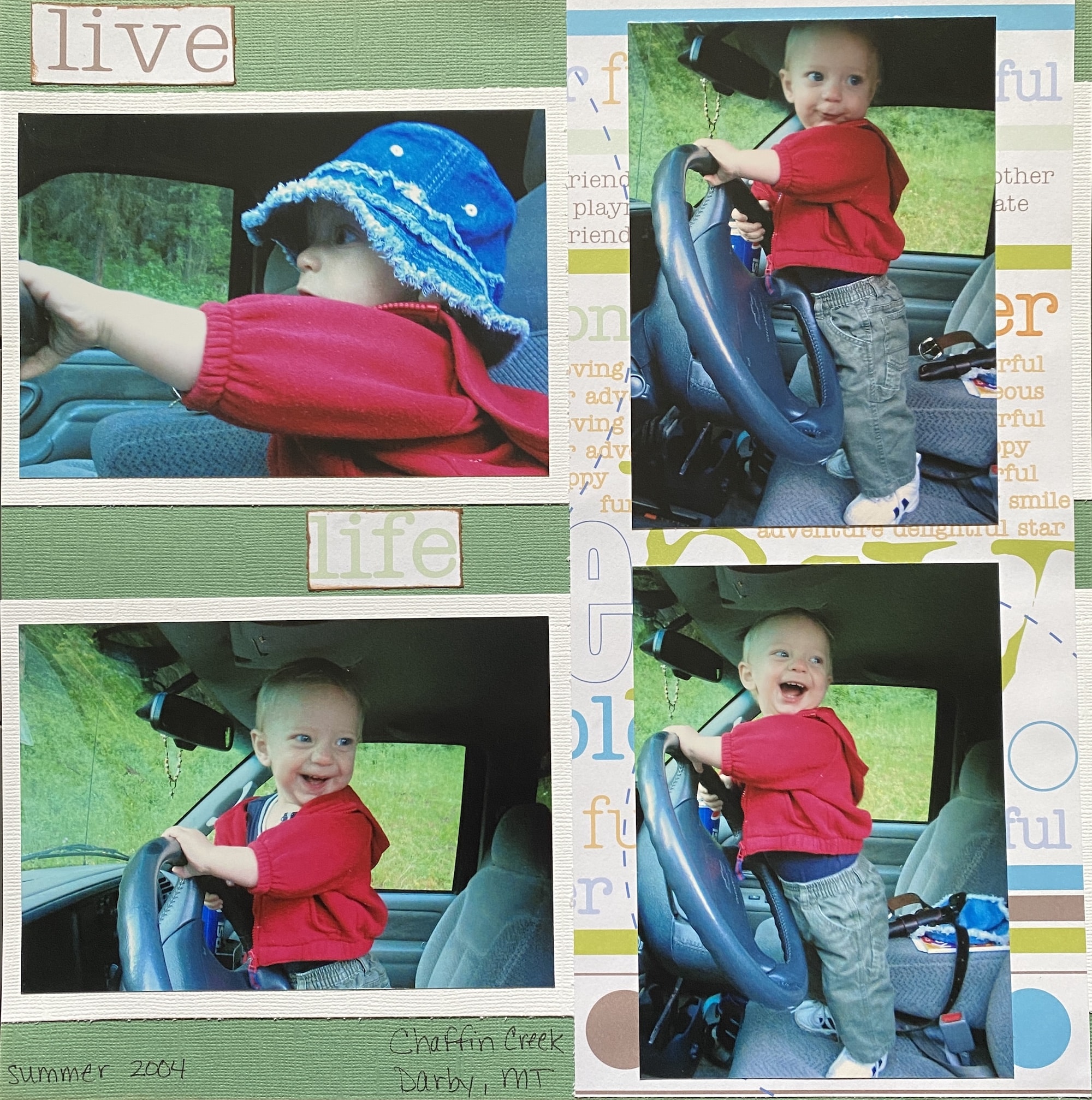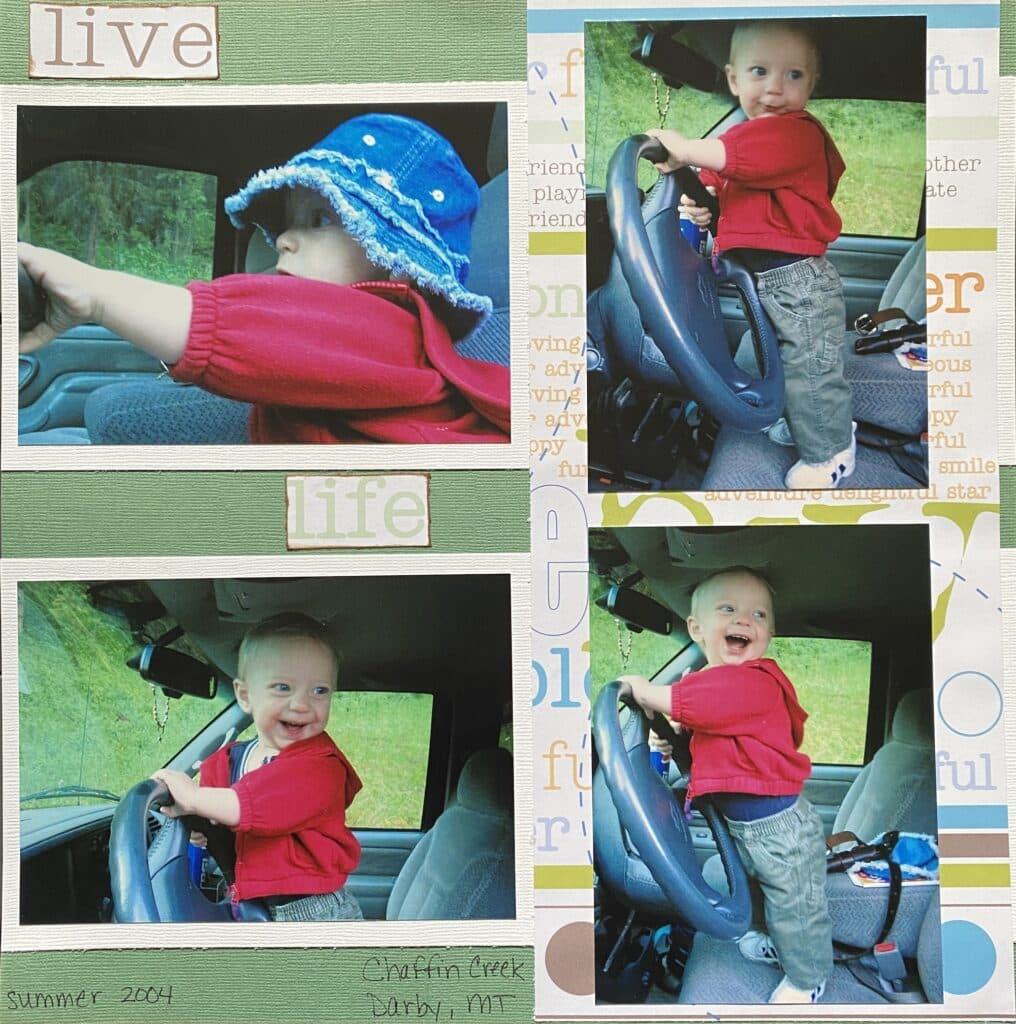 If you enjoy traveling, a travel-themed scrapbook is a great way to document your adventures. This can include photos, ticket stubs, postcards, and other momentos from your trips. Organize your scrapbook by location or chronologically to create a visual journey of your travels.
Souvenir postcards and brochures
Flight and train tickets
Travel journal entries
School and Childhood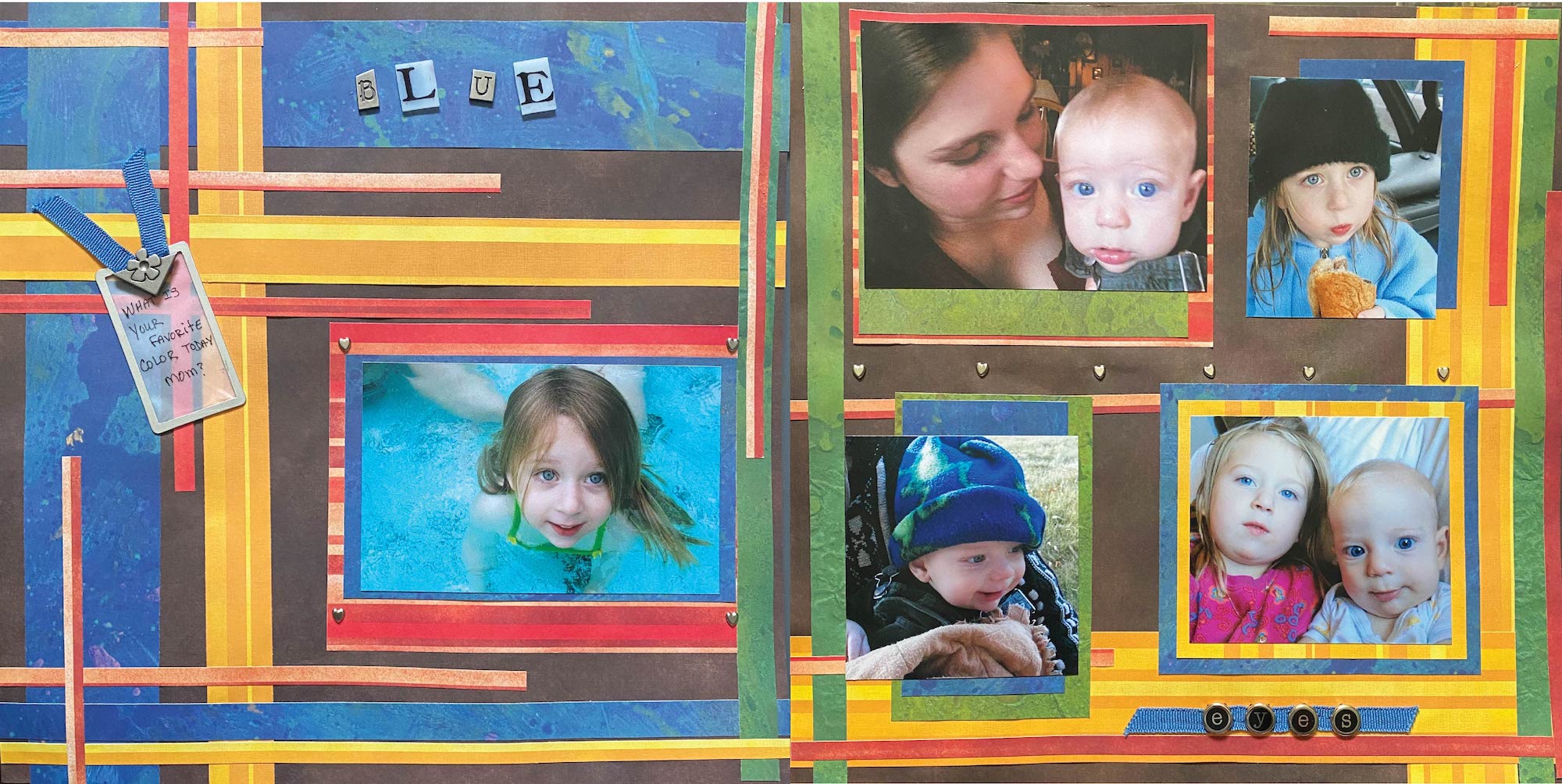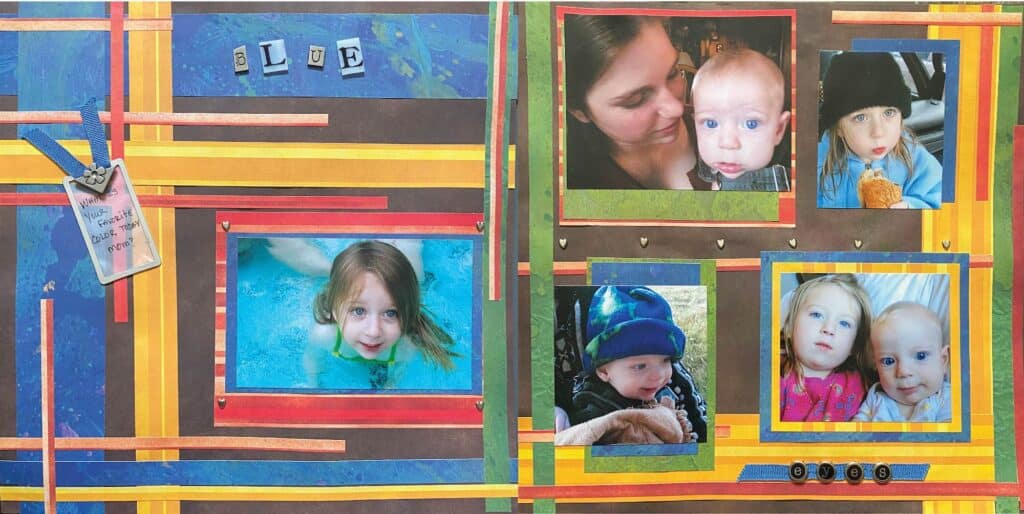 A school and childhood scrapbook is perfect for preserving memories from your or your children's school days. This can include drawings, report cards, class photos, and pictures of school events. Organize your scrapbook by school year or age to capture the progression of your child's education and growth.
Class photos and award certificates
Art and writing projects
Sports team memorabilia
Holidays and Special Occasions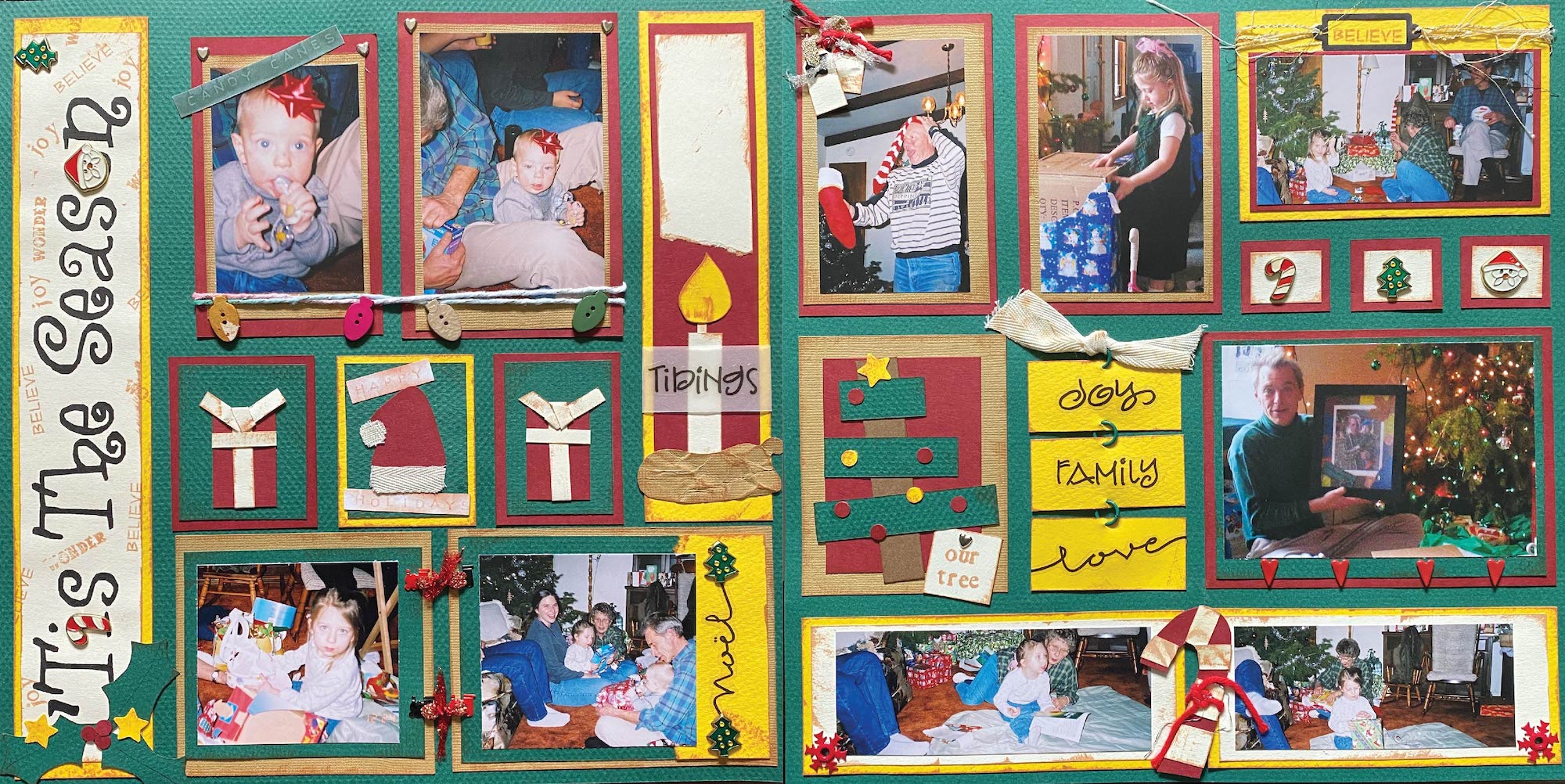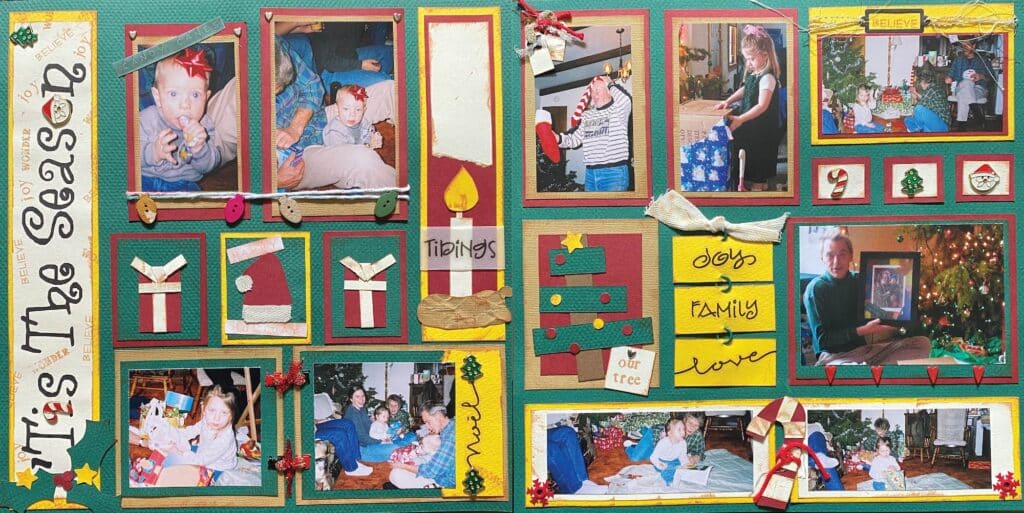 Celebrate holidays and special occasions with a themed scrapbook. From Christmas to Halloween, a holiday-themed scrapbook can capture the magic of these events with festive photos, decorations, and momentos. Organize your scrapbook by holiday or year to see how your family's traditions have evolved over time.
Holiday cards and family photos
Seasonal decor and recipe cards
Gift tags and wrapping paper
Selecting Materials
When creating a scrapbook, selecting the right materials is crucial for preserving your memories and crafting a visually appealing album. Consider the following sub-sections to ensure you have all the necessary supplies.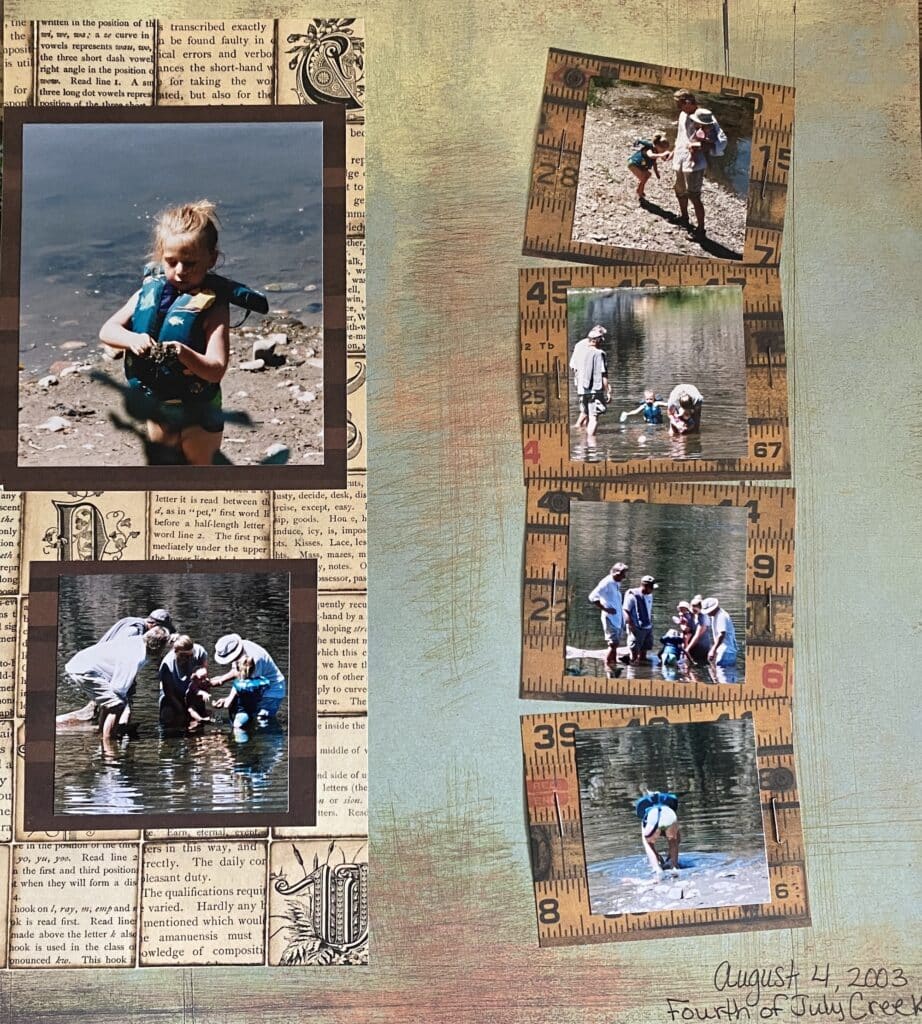 Types of Paper
There are various types of paper suitable for scrapbooking, each serving a specific purpose:
Scrapbook paper: Specially designed for scrapbooking; comes in a wide range of colors, patterns, and finishes.
Cardstock: A heavier type of paper ideal for creating background pages and die cuts; can be found in numerous colors and textures.
Patterned paper: Adds visual interest to your scrapbook with various designs, including floral, geometric, and themed patterns.
Acid-free paper: Protects your photos from damage caused by acid and lignin, ensuring longevity.
Adhesives and Fasteners
Different adhesives and fasteners are needed for scrapbooking to keep your pages together:
Glue dots: Small adhesive dots perfect for adhering small embellishments and photos.
Tape runner: A handy tool that dispenses adhesive strips for quick and mess-free application.
Foam tape: Provides dimension to your projects by raising elements like die cuts or stickers.
Glue stick: Works well for larger paper items and is less likely to cause warping.
Liquid glue: Ideal for adhering mixed media and heavy or textured materials.
Photo Albums and Covers
Bound album: Pre-made albums with pages included; easy to work with as you simply add photos and embellishments.
Post-bound album: Offers flexibility as you can add, remove, or rearrange pages using screw posts.
Ring-bound album: Allows for easy customization and expansion with binder rings.
Covers: Choose a cover material that reflects your scrapbook's theme, such as fabric, leather, or patterned paper.
Scissors, Trimmers, and Cutting Tools
Precise cutting tools are essential for shaping and trimming paper and embellishments:
Scissors: A must-have for cutting out intricate shapes, trimming photos, and cutting embellishments.
Detail scissors: Small, sharp scissors with pointed tips for precision cutting and detail work.
Die-cutting machine: A useful tool for cutting out intricate designs and adding depth to your layouts.
As you select your scrapbooking materials, consider your project's theme, the desired look, and the importance of using high-quality, acid-free materials to preserve your memories.
Creative Layouts and Design Ideas
In this section, we will explore various ways to make your scrapbook more attractive and visually appealing. Here, you will find helpful tips for designing creative layouts and designs, as well as how to personalize your scrapbook to make it unique.
Templates and Patterns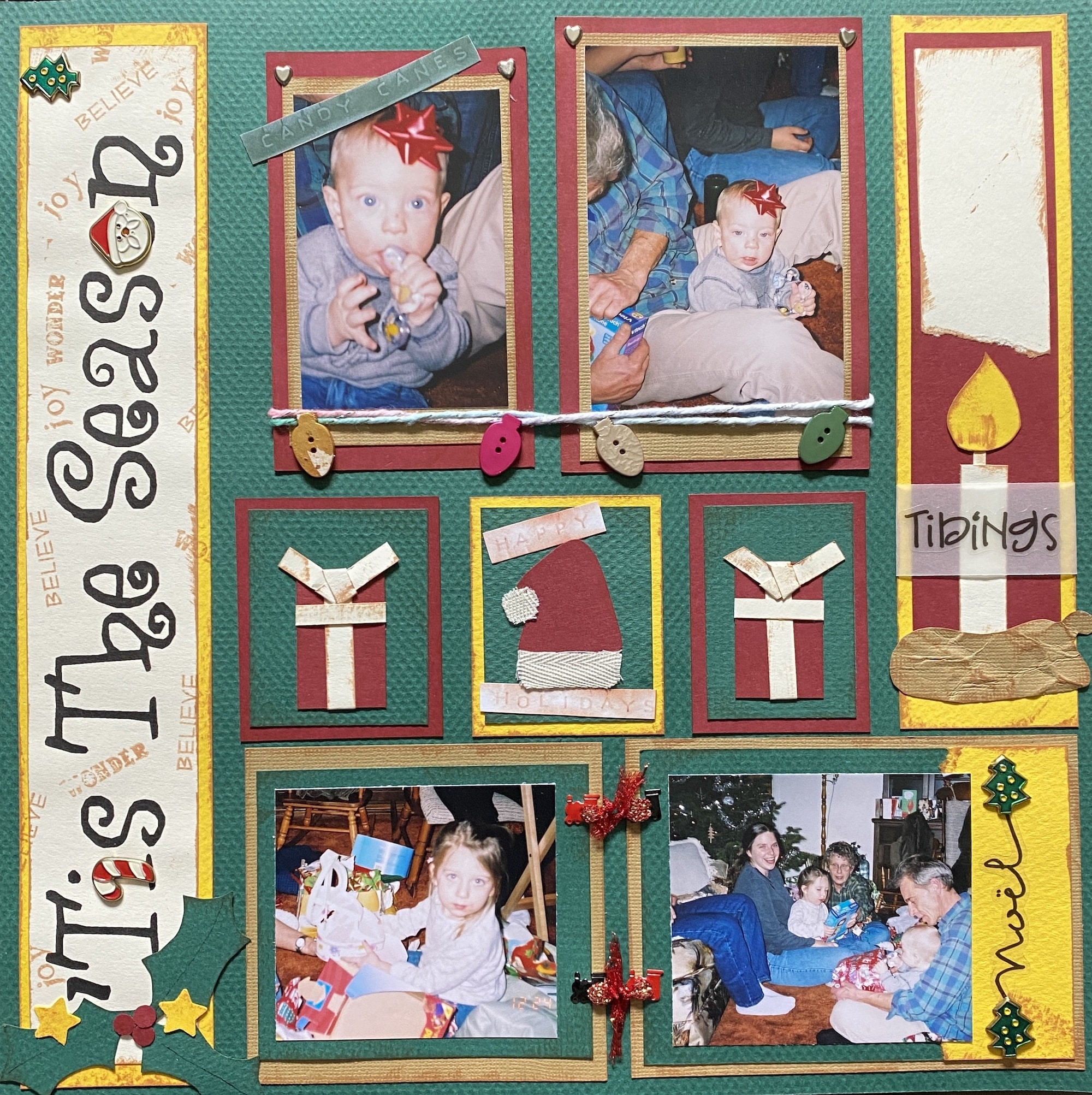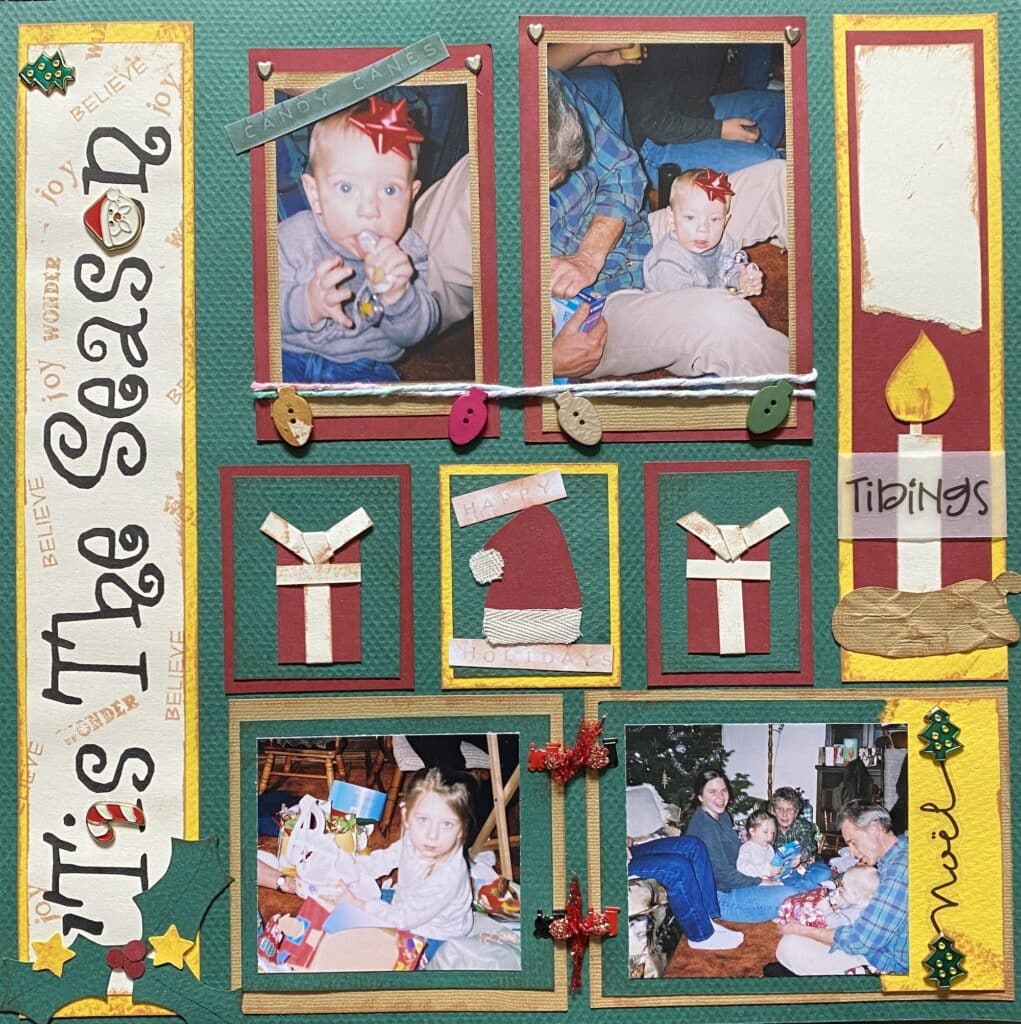 One way to create a cohesive look in your scrapbook is to use templates and patterns. There are many free printable and customizable scrapbook templates available online that you can easily personalize to suit your preference. Consider choosing a color scheme or theme for your project and incorporating patterns like stripes, polka dots, or even floral designs.
Adding Text and Captions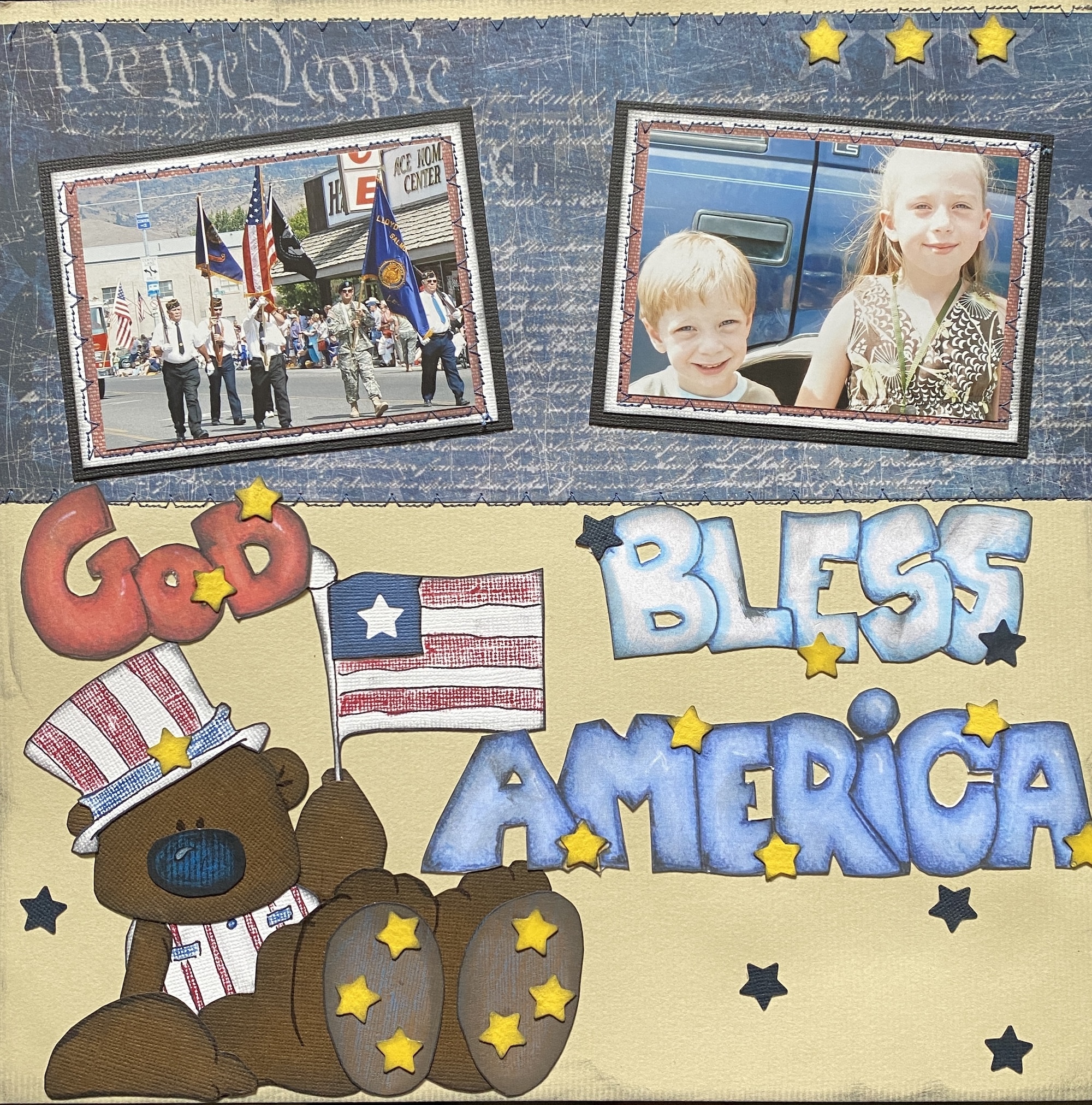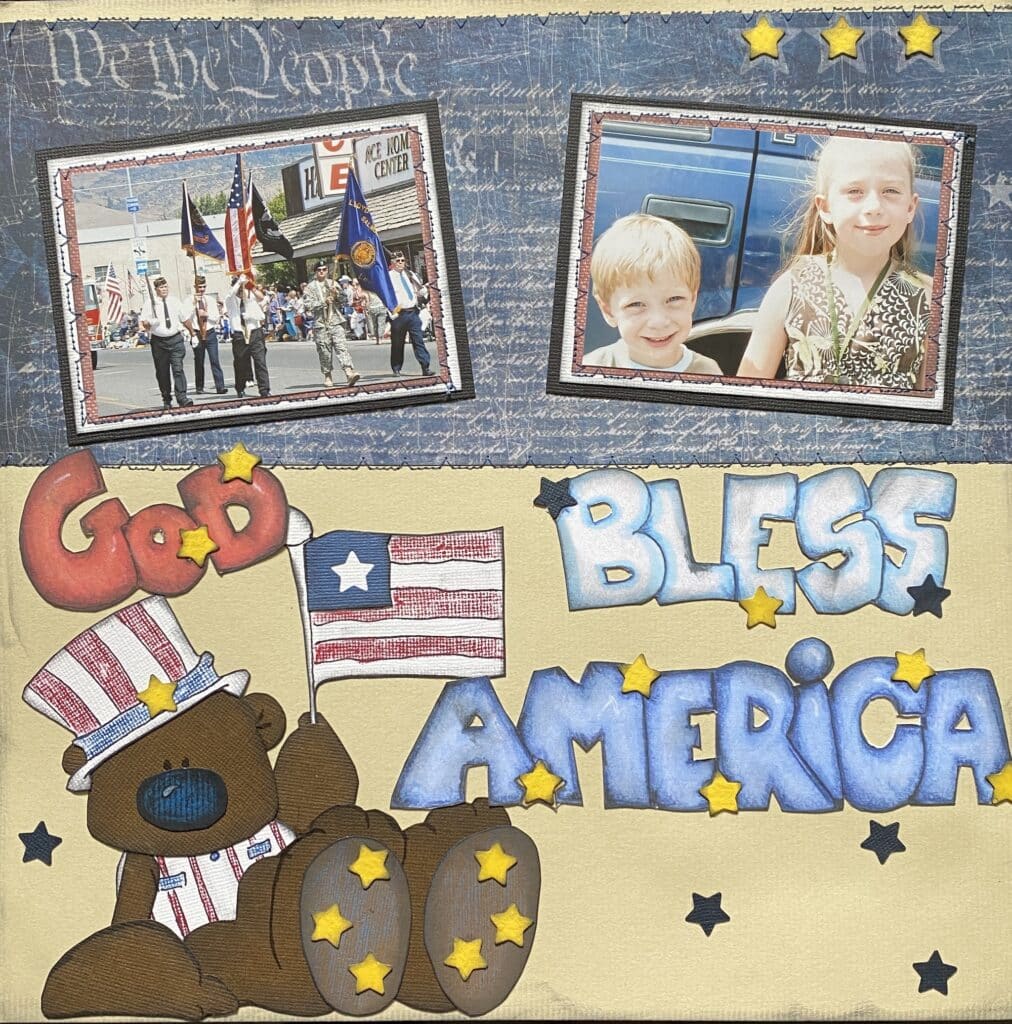 Telling stories through photographs is a significant aspect of scrapbooking. Enhance your layout by adding text and captions next to your pictures, sharing memories and emotions from the moment captured. You can write directly on the page, use labels or printed text, or even experiment with different pens and ink pads to create various styles and effects.
Framing and Borders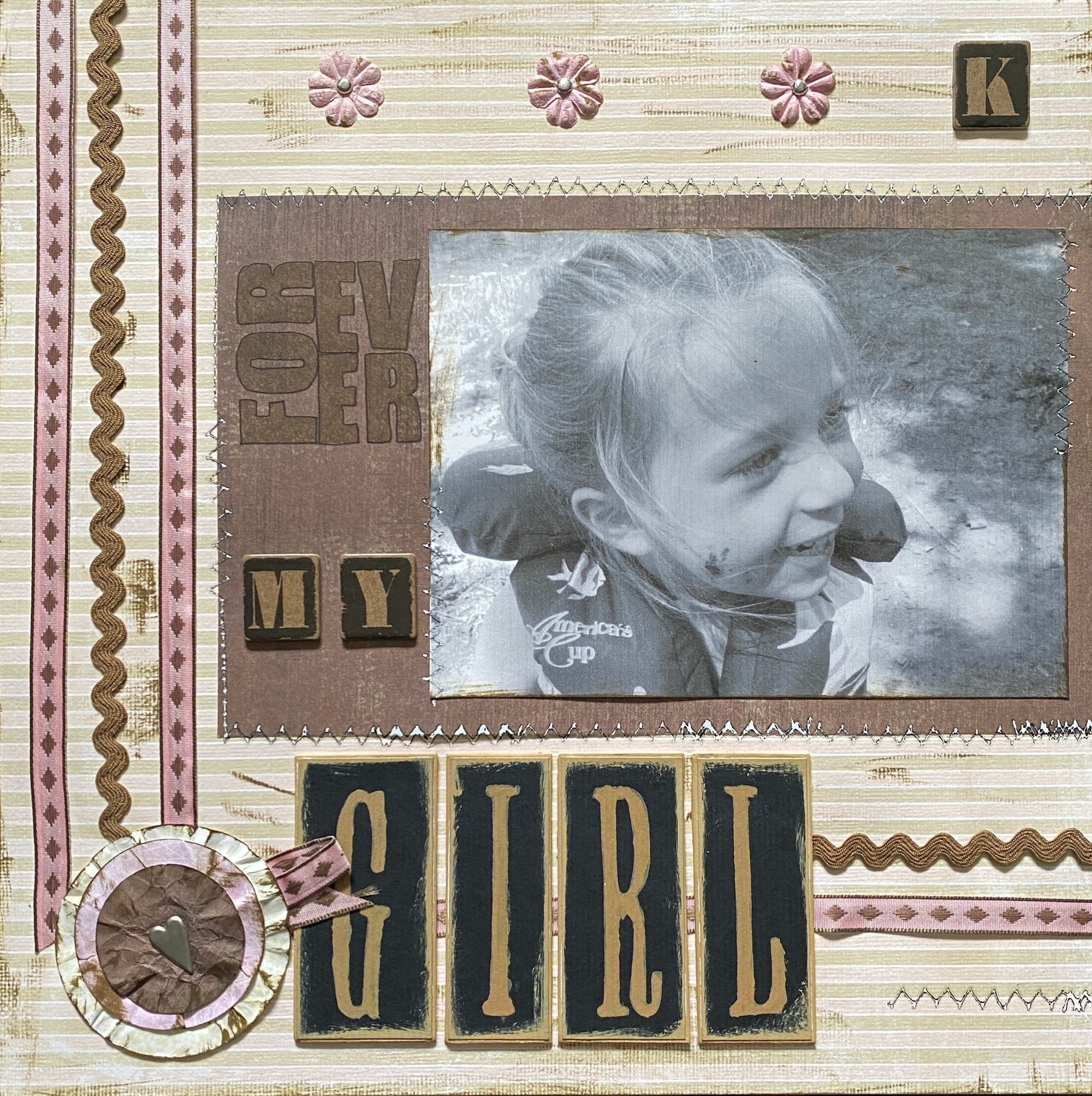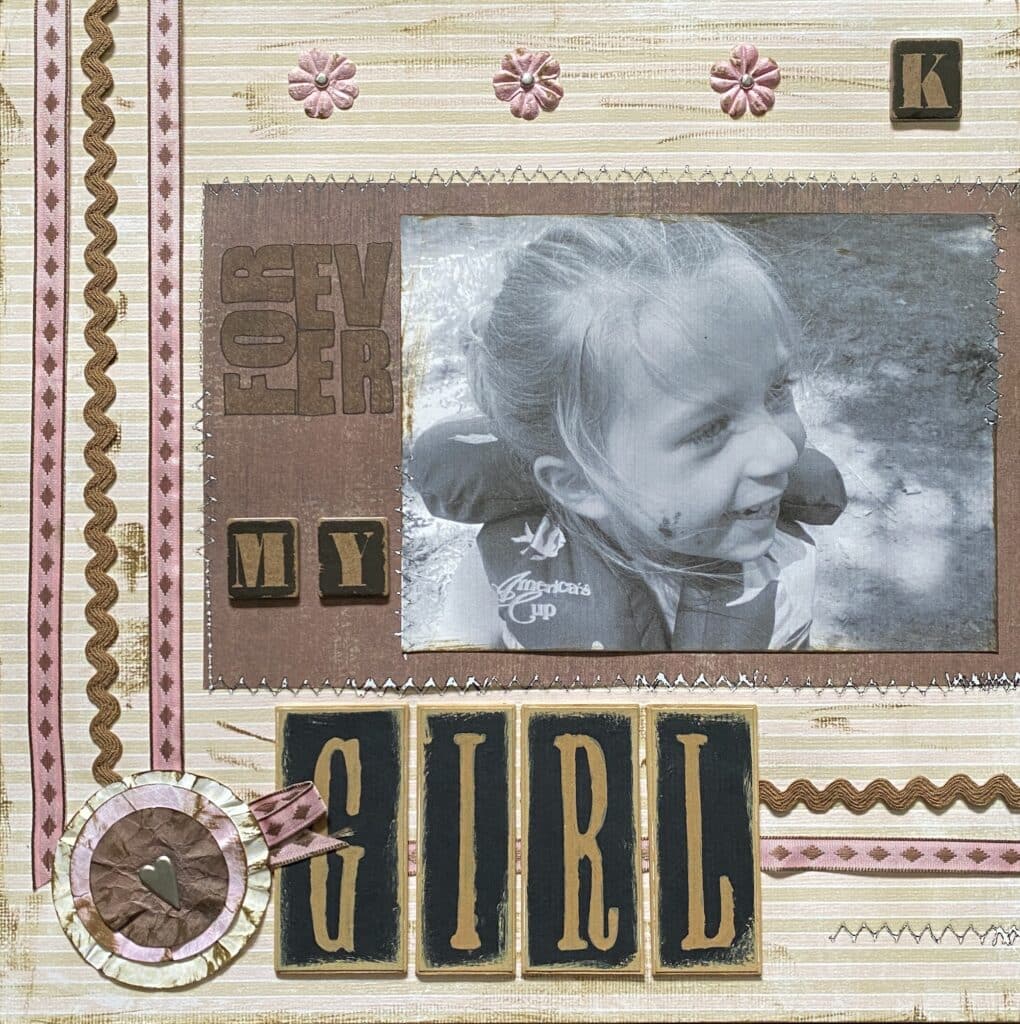 Framing and borders can make your photographs stand out on the page, and there are plenty of creative ways to achieve this. You can use washi tape to create colorful borders, stamps, or even embellishments like paper flowers or stickers. Additionally, framing your pictures with unique materials like Instax instant camera photos can give a playful and nostalgic touch to your scrapbook.
Personalizing Your Scrapbook
One of the best aspects of scrapbooking is the ability to customize and personalize your project to reflect your style and personality. Use bright colors or incorporate your favorite motifs, like flowers or stars, to create a page that feels uniquely yours.
You can experiment with various DIY scrapbook ideas, such as creating a mini scrapbook or a homemade album. You can even take inspiration from established crafters, like Martha Stewart, to spark your creativity and achieve a personalized look.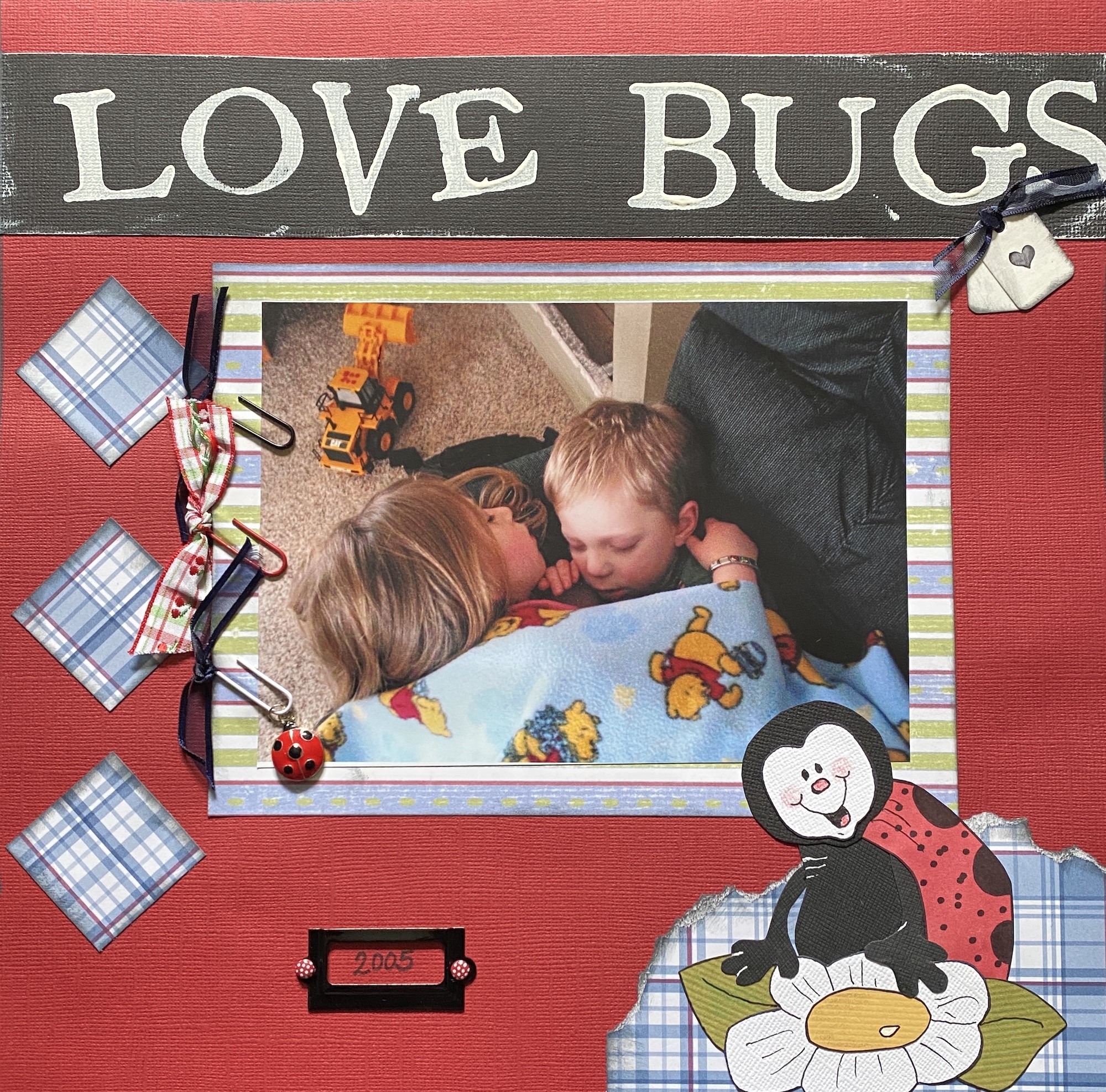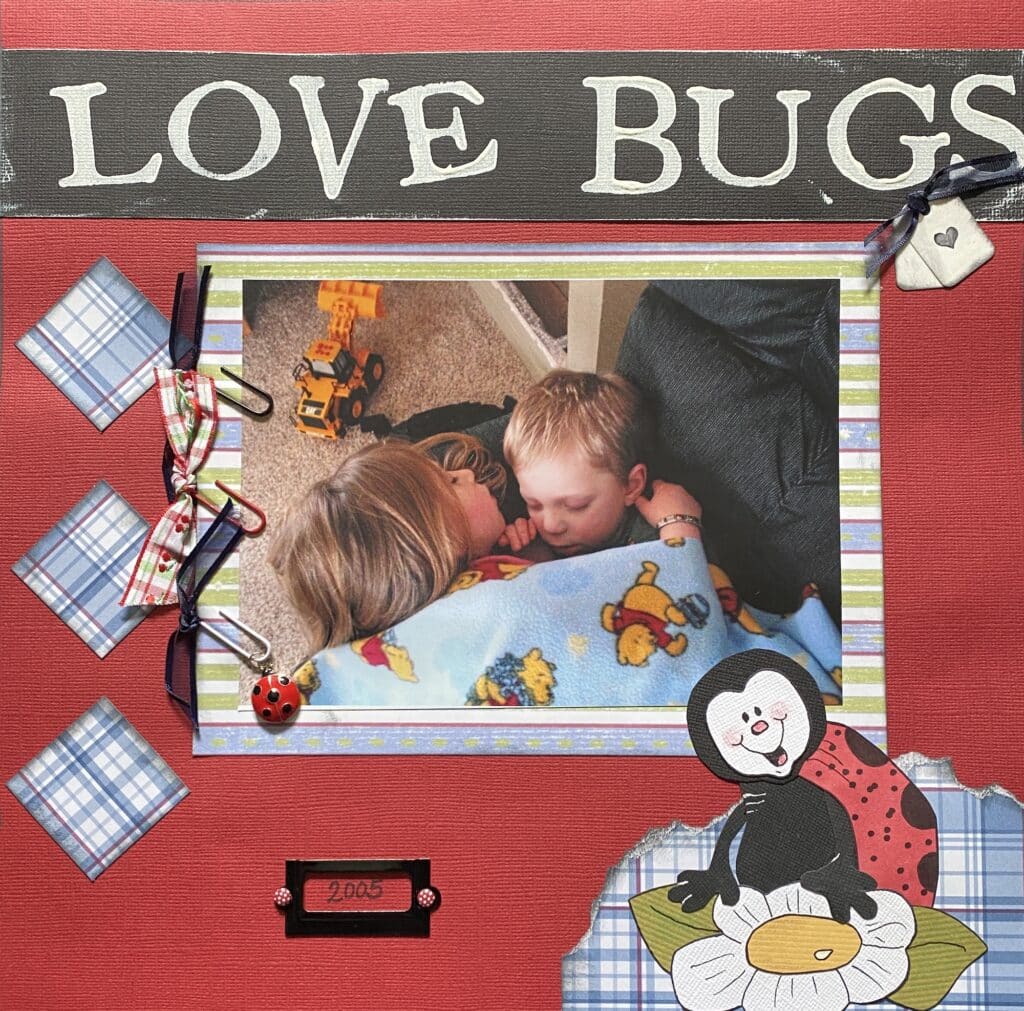 Remember, the most important thing is to have fun and create a scrapbook that tells your unique story and showcases your memories in a beautiful and meaningful way.
Incorporating Embellishments and Extras
In this section, we will explore various embellishments and extras that can elevate your scrapbook's aesthetics. Get ready to unleash your creativity with these ideas.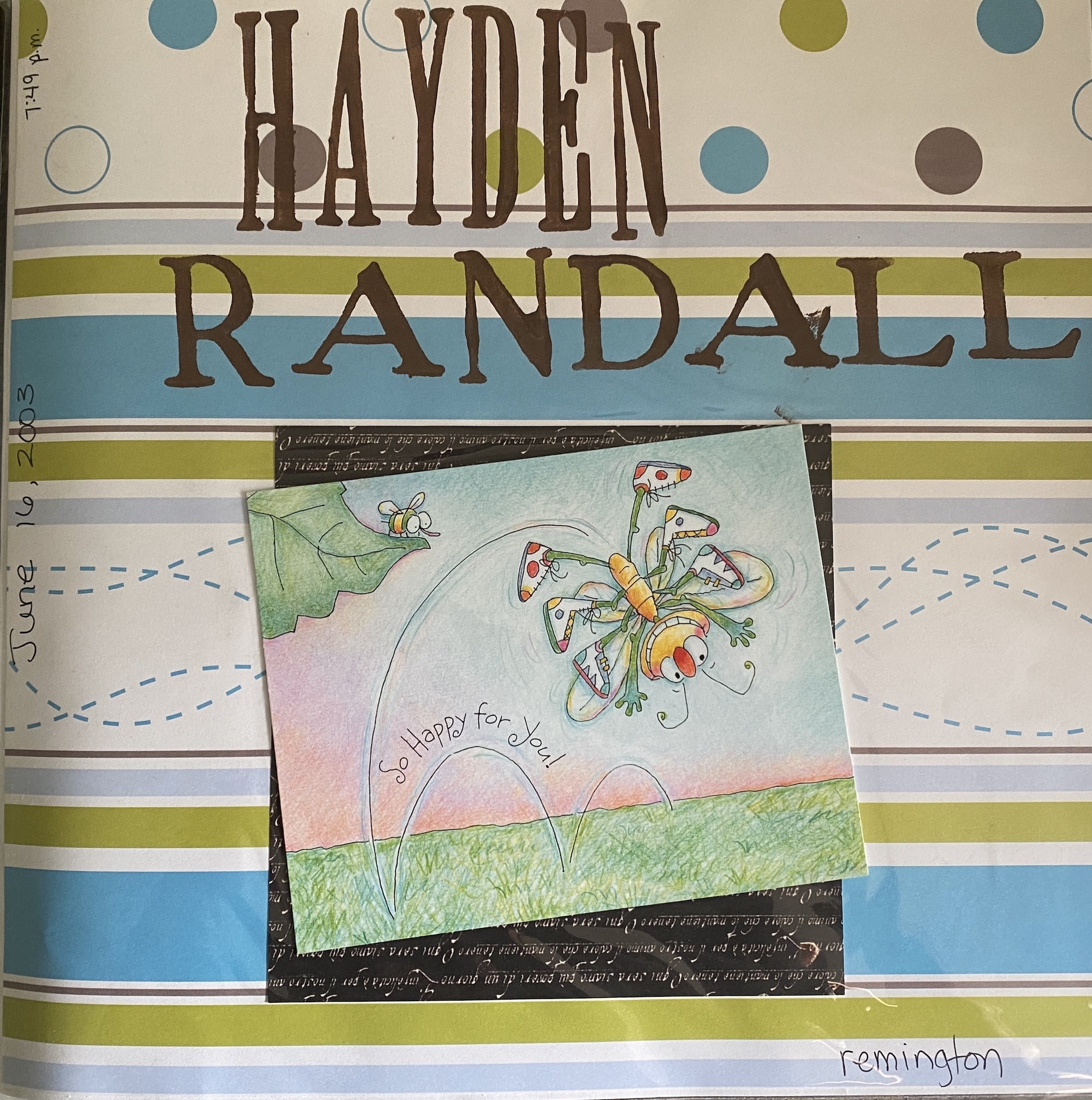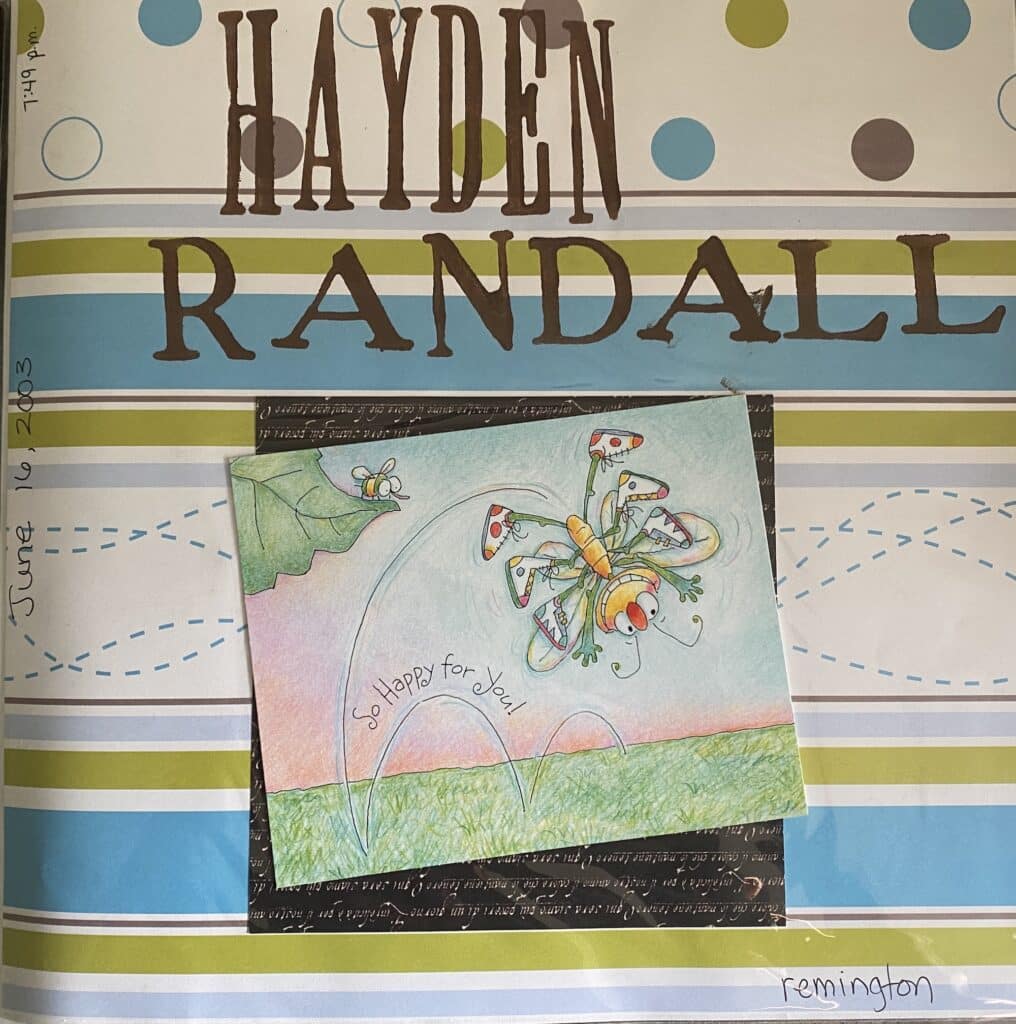 Stickers and Stamps
Stickers and stamps are great ways to add visual interest and personality to your scrapbook. They come in various styles, shapes, and designs, making them versatile additions. Stickers can be adhesive or can be attached using other means, such as washi tape. Stamps can be used with ink pads to create custom designs on your pages, adding a personal touch.
Some ideas for using stickers and stamps in your scrapbook:
Decorate borders and edges of your pages, photos, or journaling areas
Mark dates, occasions, or locations
Create patterns and backgrounds with repetitive stamp designs
Pressed Flowers and Nature Items
Incorporating pressed flowers and other natural elements like leaves, stones, or shells can bring a touch of nature to your scrapbook. These items can be preserved using a pressing technique or simply glued onto your pages. Pressed flowers are particularly effective in enhancing the themes of outdoor adventures or nature walks.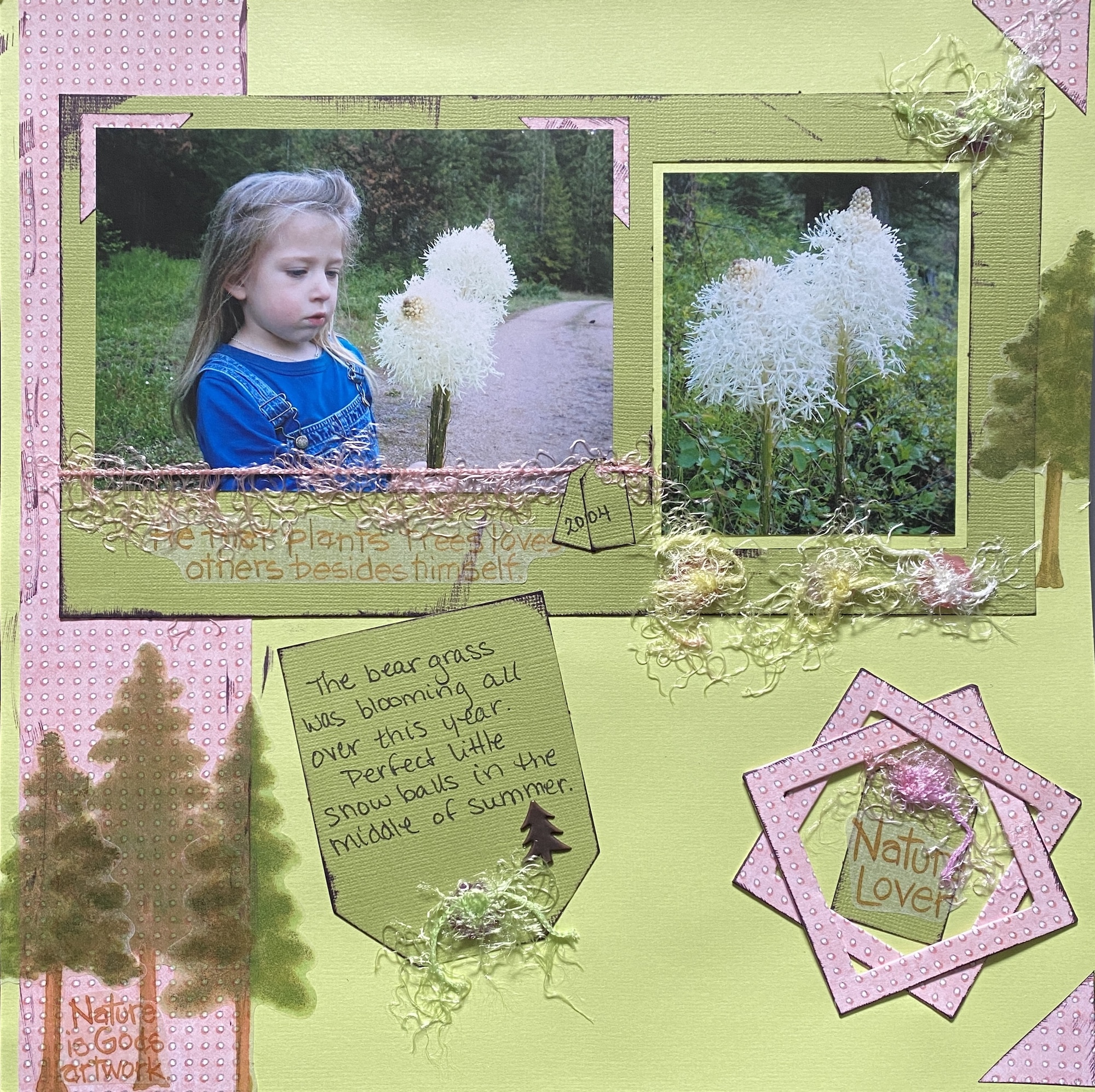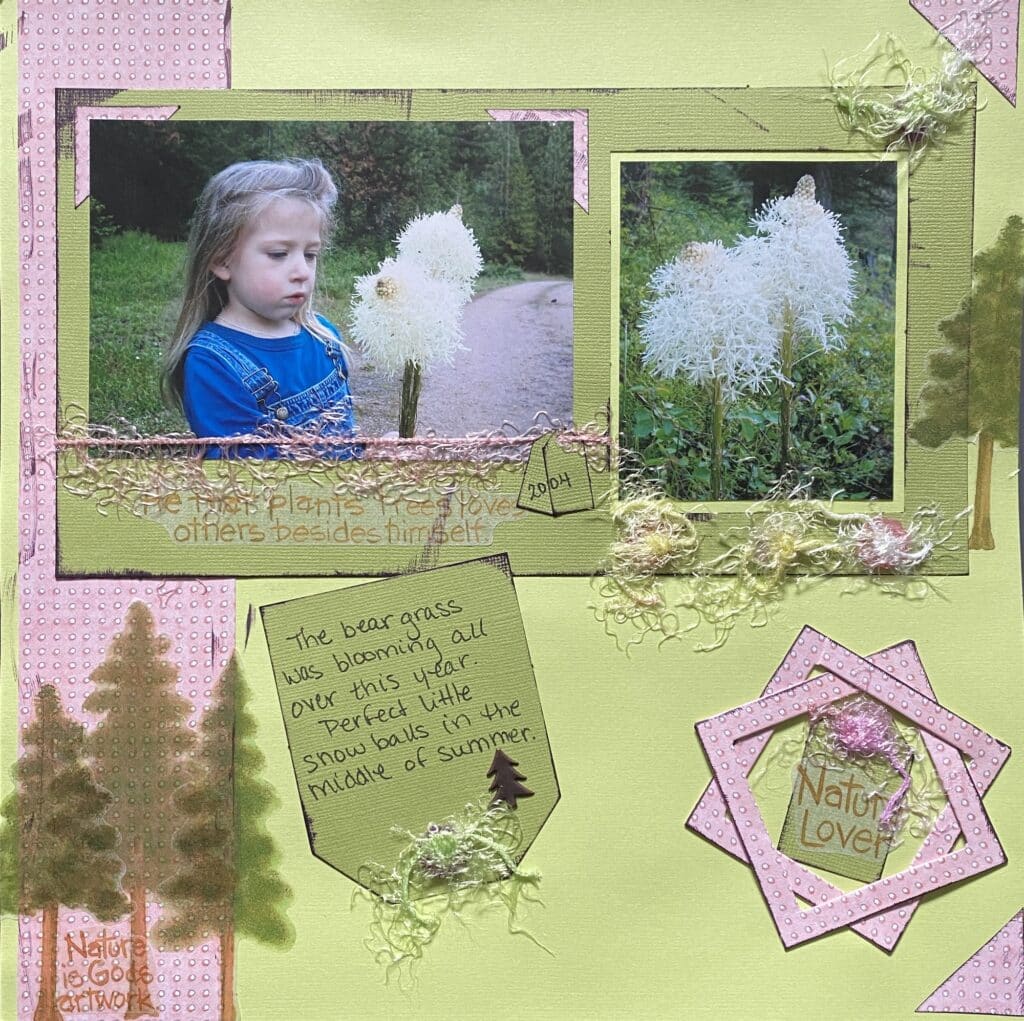 To use pressed flowers and other nature items in your scrapbook:
Accentuate photo corners with small flowers or leaves
Create a background or border using various-sized nature items
Arrange items artistically around your photos or journaling areas
Pockets and Envelopes
Pockets and envelopes are practical and appealing embellishments that can be used to store additional documents, small memorabilia, or keepsakes. These elements can be made from fabric, paper, or plastic and offer a creative way to store items that are too bulky for traditional scrapbooking.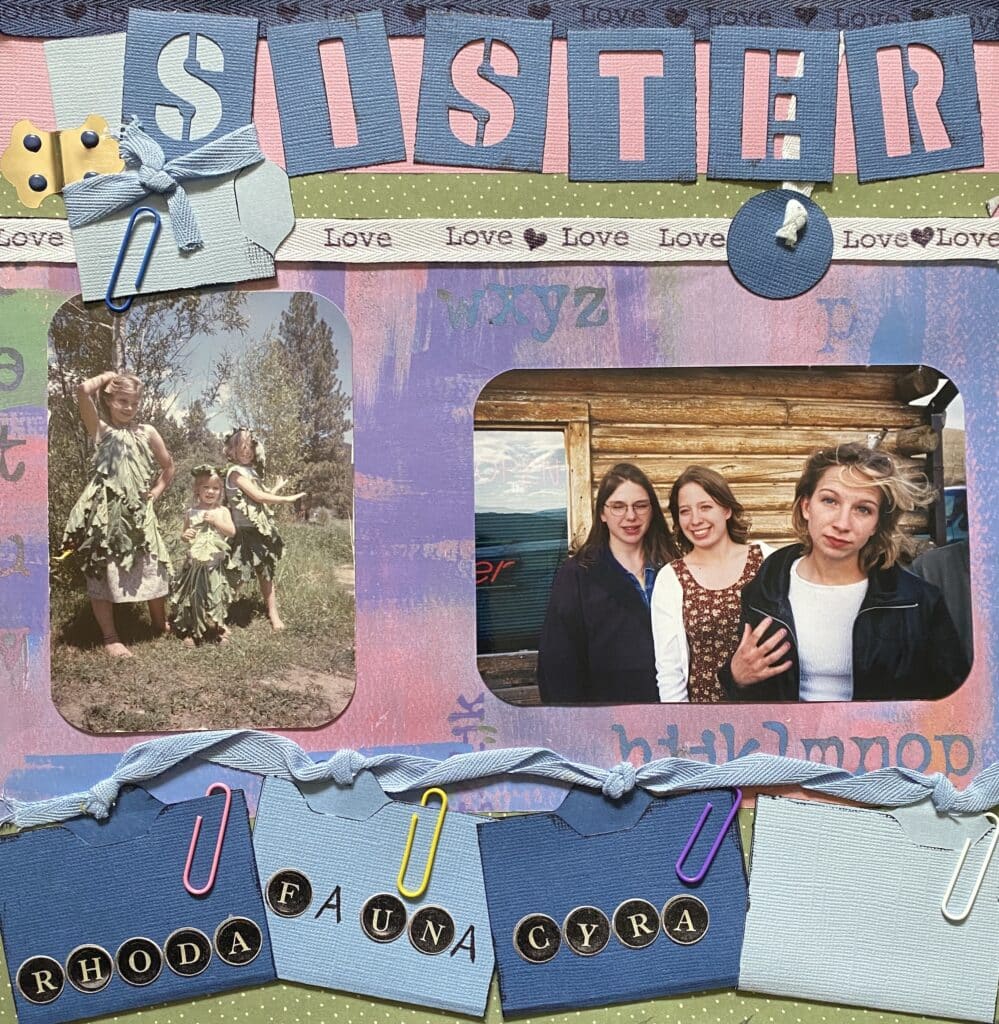 Some ideas for using pockets and envelopes in your scrapbook:
Attach a small pocket to hold tickets, receipts, or small notes
Create custom envelopes to store letters or greeting cards
Utilize envelope flaps as decorative elements on your pages
Adding Memorabilia and Keepsakes
Incorporating memorabilia and keepsakes in a photo album can add depth and sentiment to your scrapbook. These items might include ticket stubs, postcards, travel brochures, and other keepsakes that evoke memories of your experiences. Attaching these items using binder clips, twine, or washi tape can add a personal touch to your pages.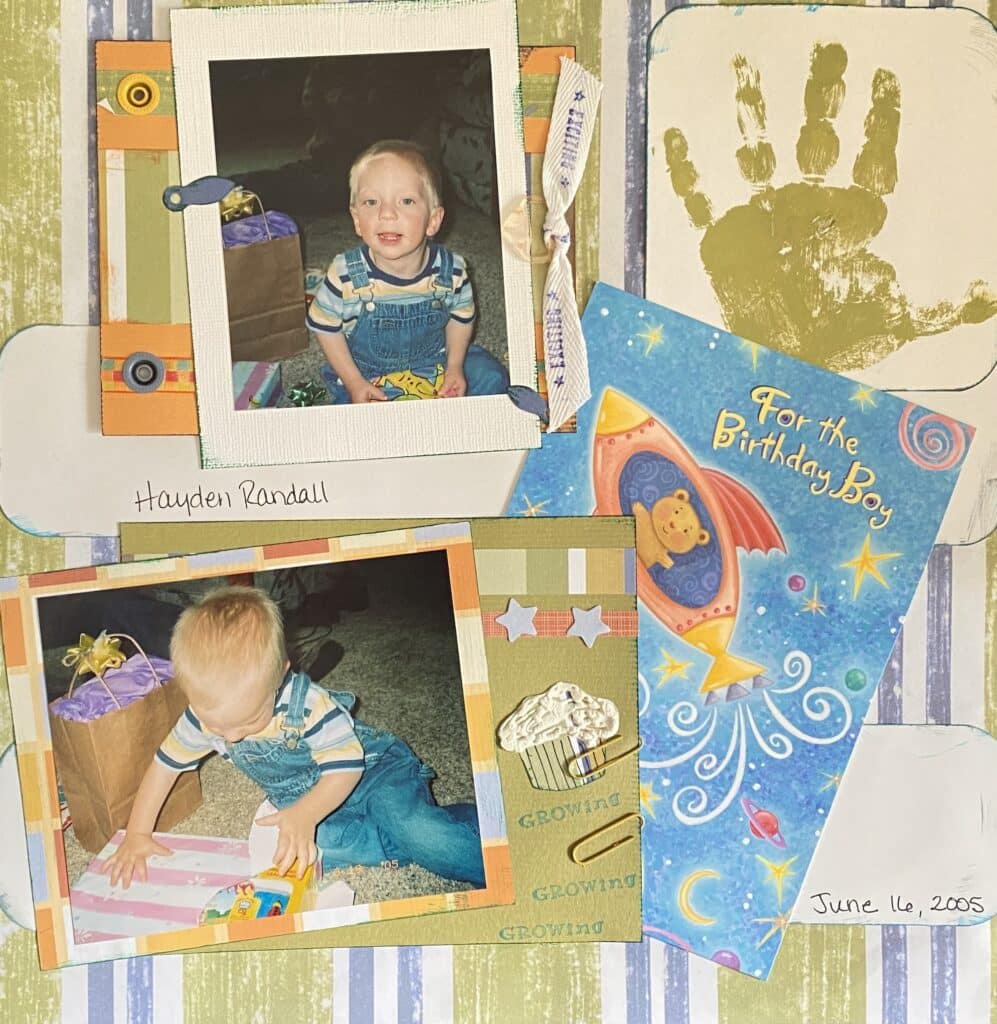 To add memorabilia and keepsakes to your scrapbook:
Arrange items around photos, journaling, or other page elements
Consider using cutouts or template designs to create unique pockets or holders for your keepsakes
Use binding methods to securely attach your memorabilia without damaging them
Implementing these ideas in your scrapbook can not only enhance its visual appeal but also create a more engaging and interactive work of art. So, go ahead and explore the world of embellishments and extras to make your scrapbook even more special!
Journaling and Storytelling Scrapbook Ideas
Adding Personal Stories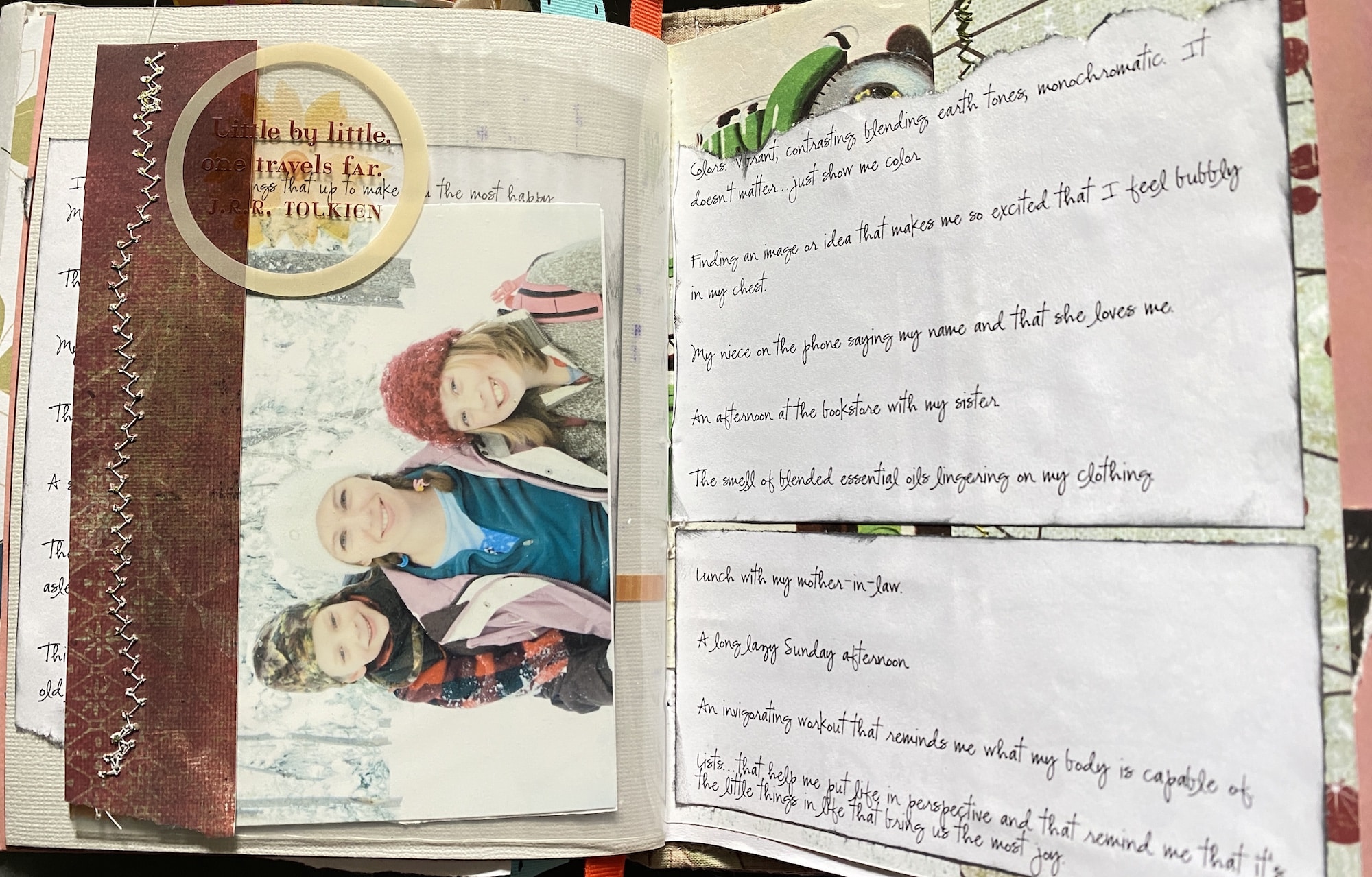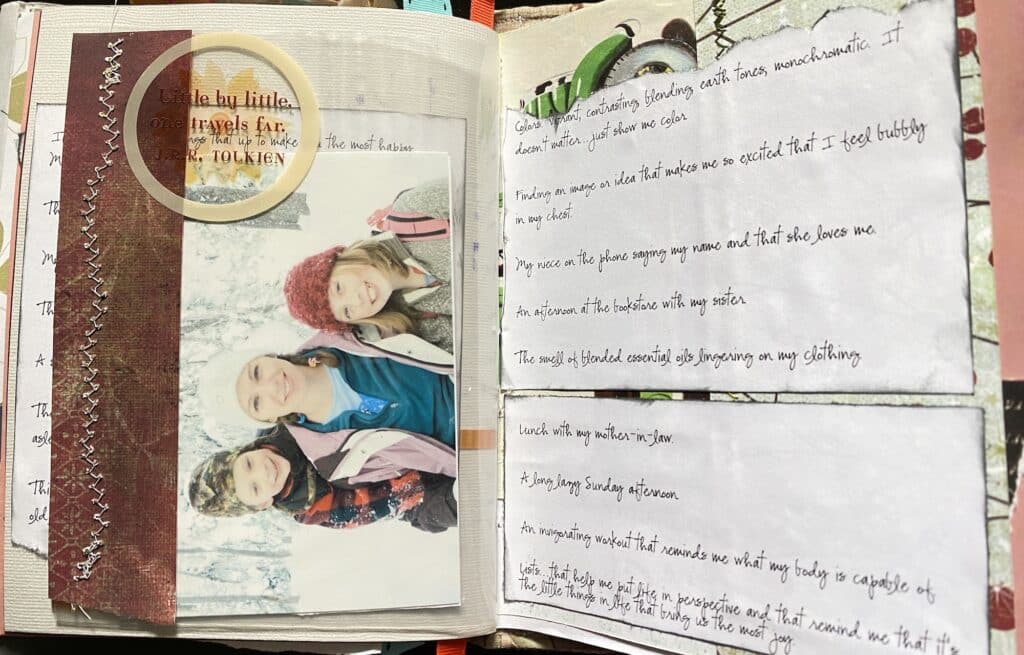 Journaling is an essential aspect of scrapbooking, as it brings life to your pages and helps tell a story that might not be apparent from photos alone. To add personal stories to your scrapbook, consider responding to daily prompts with short blurbs or full paragraphs.
Share your own insights, opinions, or experiences to make your pages more engaging and meaningful. Make sure to include important details about the events or memories you're documenting, such as dates, places, and people involved.
Documenting Life Events
Scrapbooks are a great way to preserve memories of significant life events, and incorporating stories related to these events will make your scrapbook feel richer and more personal. Some ideas for documenting life events include: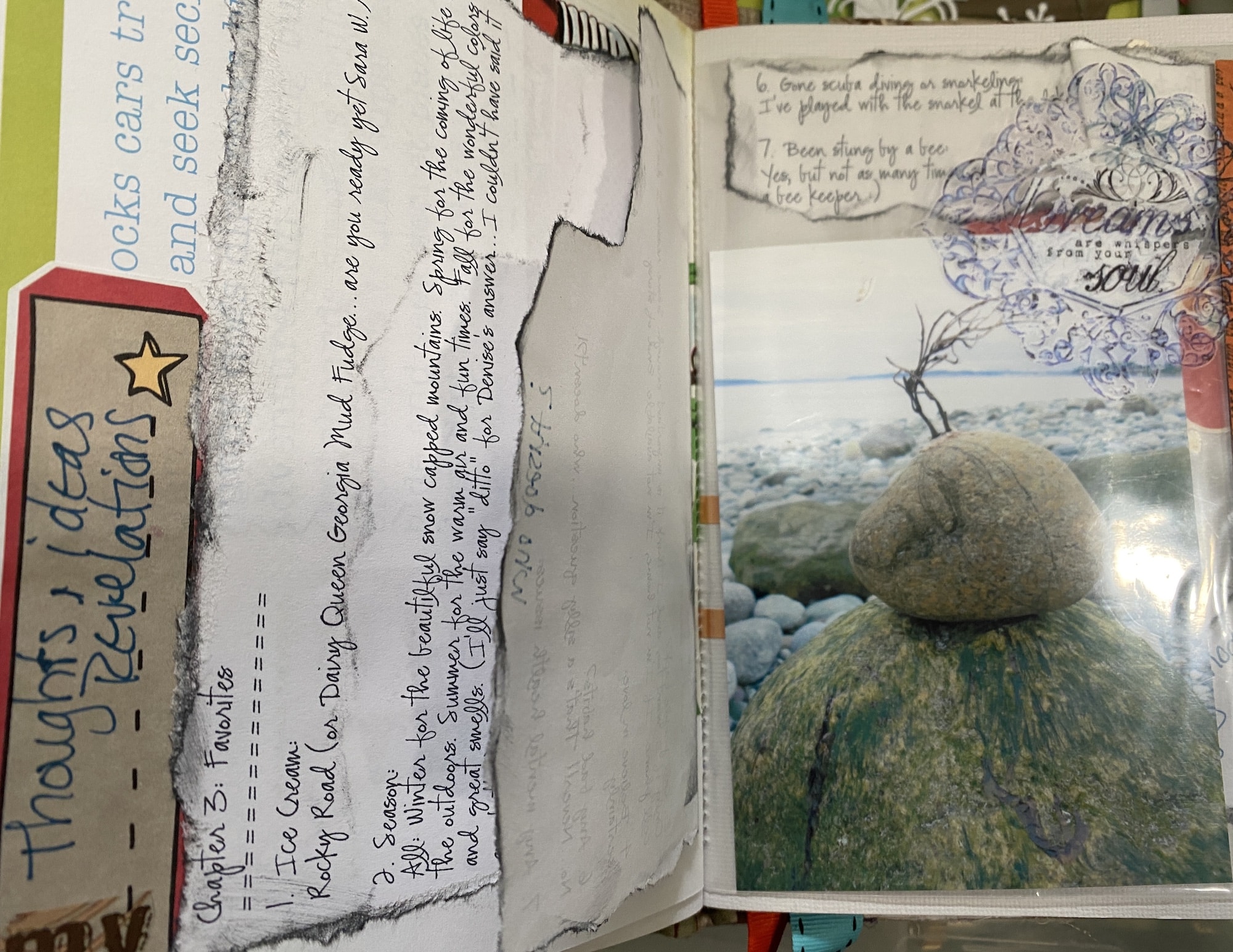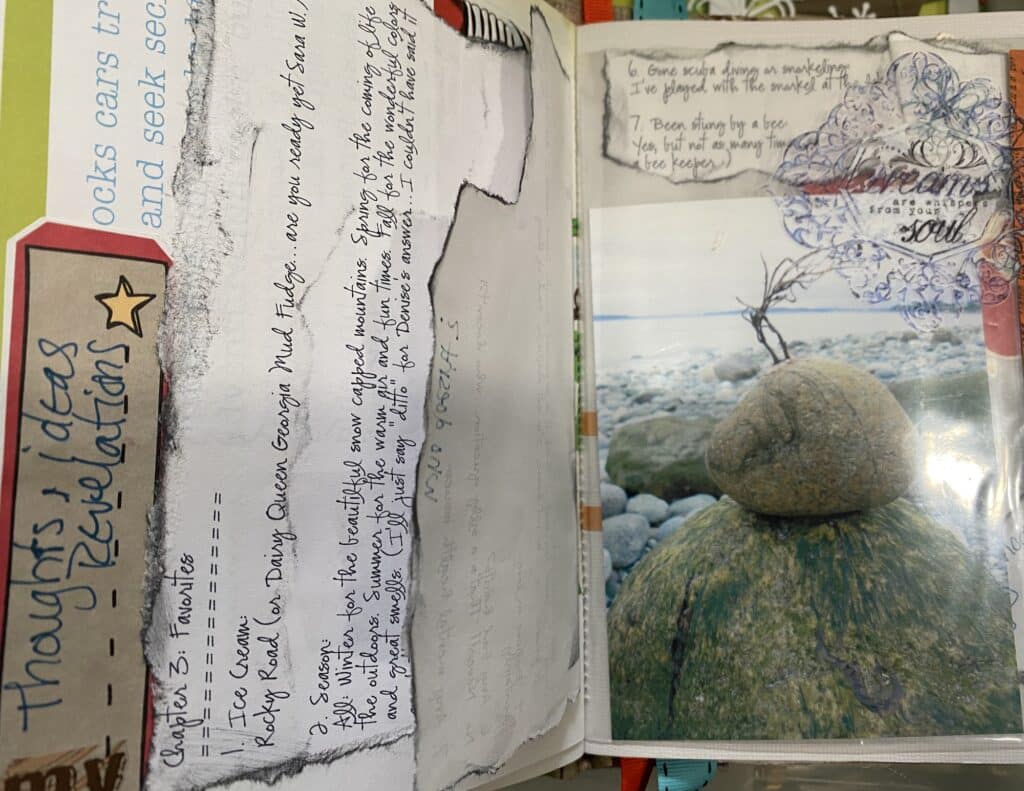 Creating a timeline of major milestones, such as graduations, travel, or special achievements
Arranging your photos chronologically or by theme
Using captions, labels, or headings to provide context for your pictures
Incorporating memorabilia or keepsakes from the events you're documenting
Incorporating Handwriting and Typography
Handwriting can add a personal touch to your scrapbook journaling and make your stories feel more authentic. Experiment with different pens, styles, and colors to create a unique look for your pages. In addition to using your own handwriting, consider incorporating a variety of typography elements into your pages, such as:
Stamps or stickers with words, phrases, or prompts
Fonts that complement your page layouts and themes
Decorative elements like borders, banners, or word art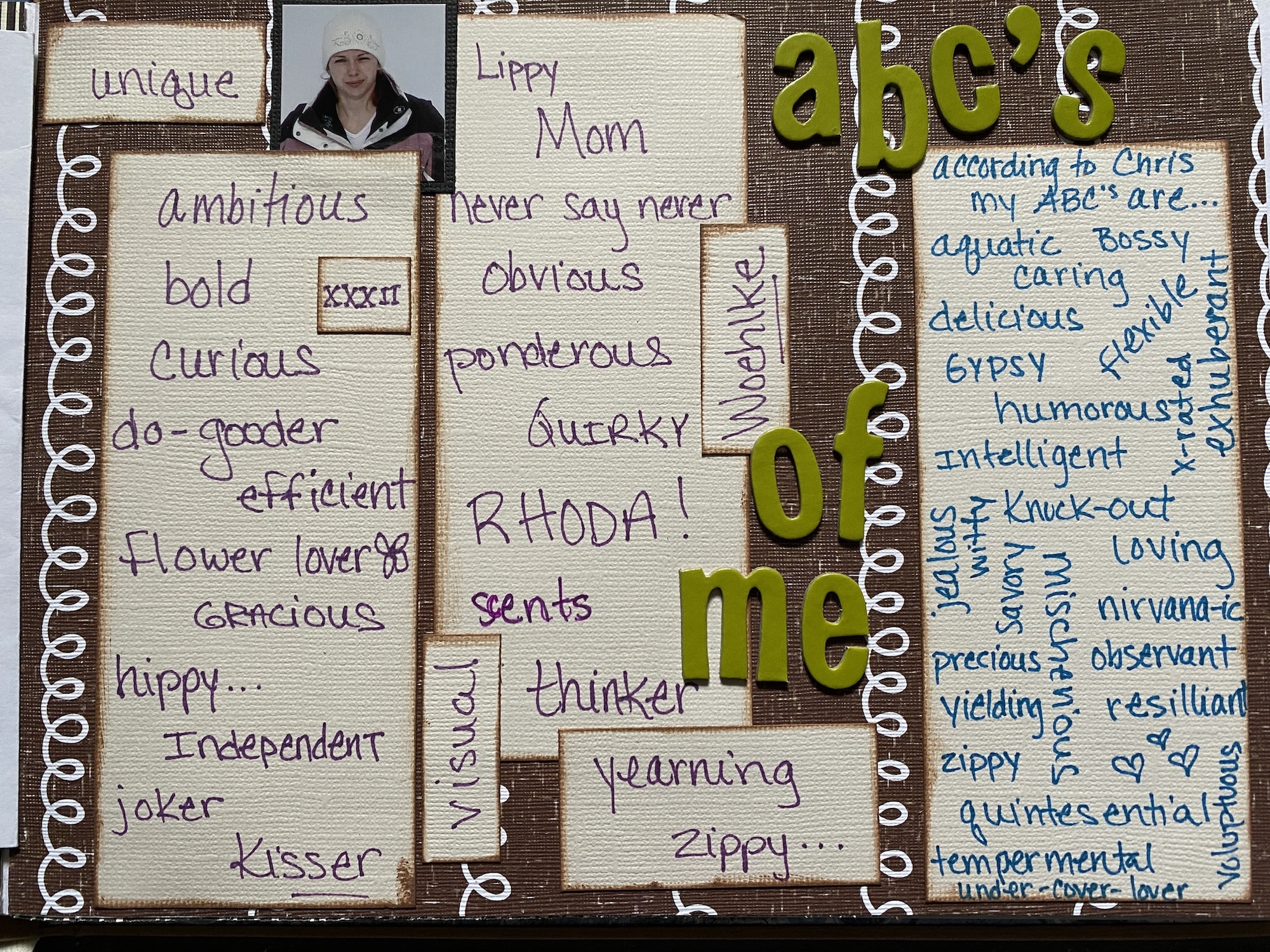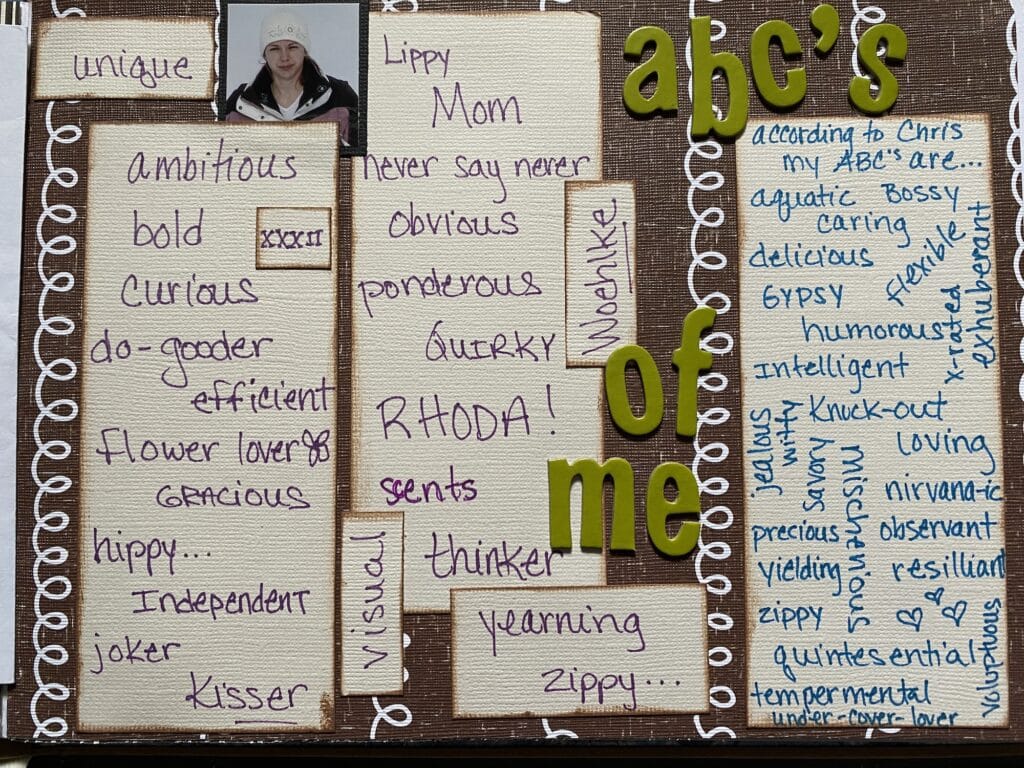 By incorporating personal stories, documenting life events, and using a mix of handwriting and typography, your scrapbook journaling will become an engaging and meaningful part of your memory-keeping process.
Preserving Photos and Artifacts
Preserving your precious photos and memorabilia in your scrapbook is essential to ensure they last for generations to come. Here are some tips to help you preserve them effectively.
Choose the right materials: Always opt for acid-free materials when selecting paper, cardstock, and adhesives for your scrapbook. Acid-free materials prevent deterioration and discoloration over time. For photo corners, you can either purchase premade acid-free photo corners or make your own out of cardstock scraps.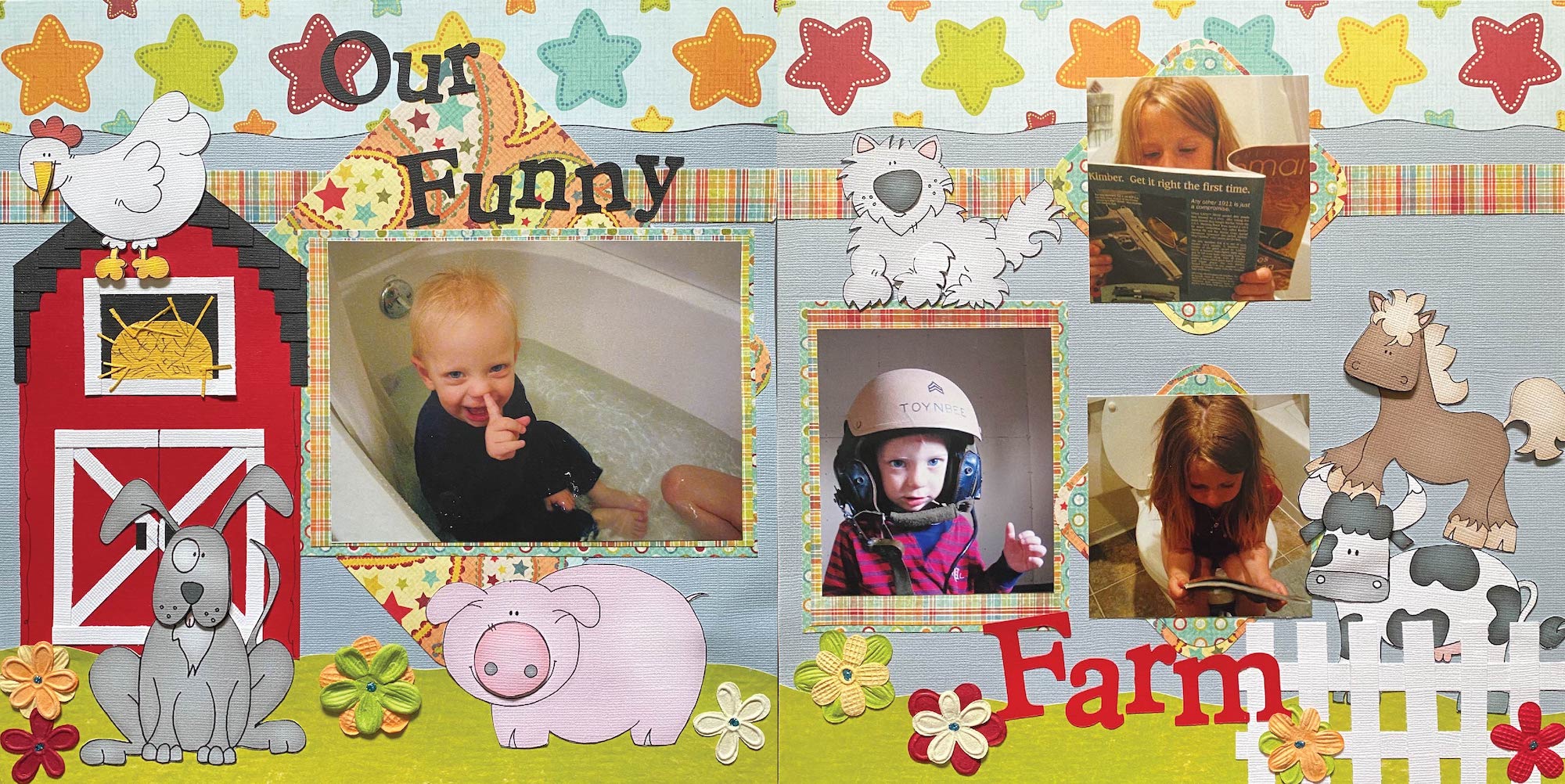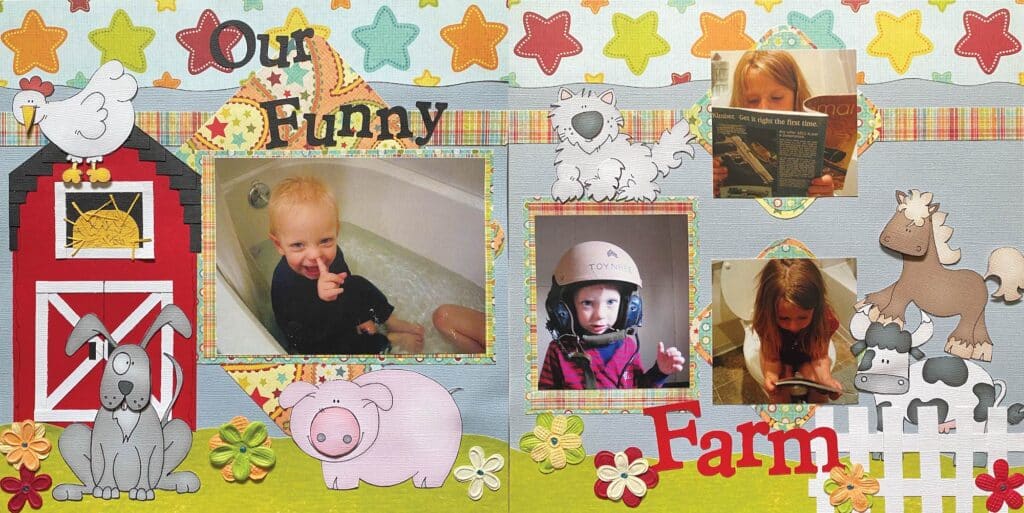 Store photos and memorabilia safely: Before placing items in your scrapbook, it's a good idea to store them in acid-free, archival-quality storage sleeves or boxes. This helps protect the items from dust, humidity, and environmental factors that can cause damage.
Protect fragile artifacts: Some memorabilia, like pressed flowers or delicate paper items, may need extra protection. You can place these items between sheets of acid-free tissue paper before adding them to your scrapbook.
Dealing with Molds and Deterioration
If you discover any mold or deterioration on your photos or memorabilia, it's essential to address the issue promptly. For example, you can remove the photograph from the album if possible and then store it in an acid-free, archival-quality sleeve until you can find a more permanent solution.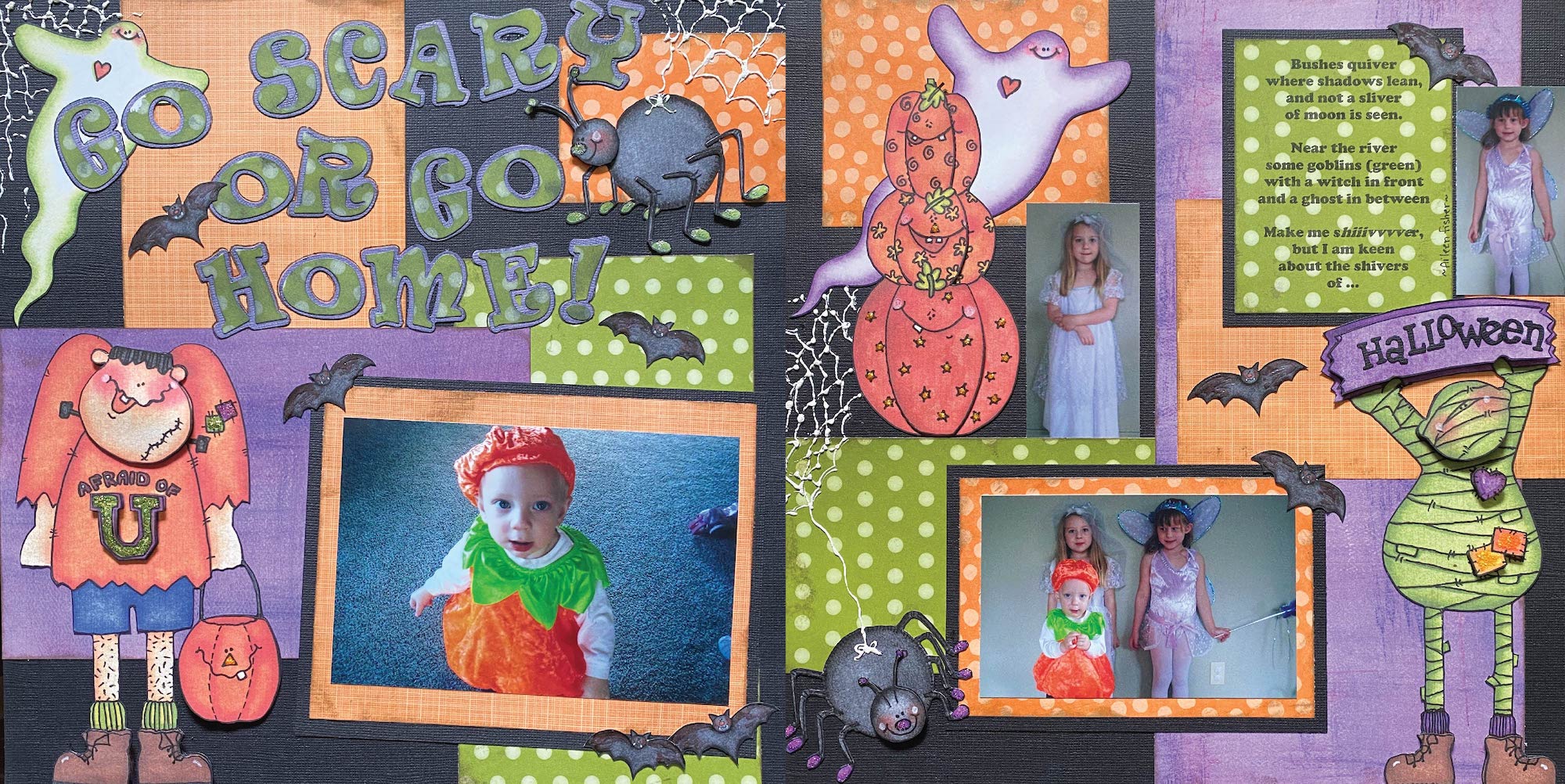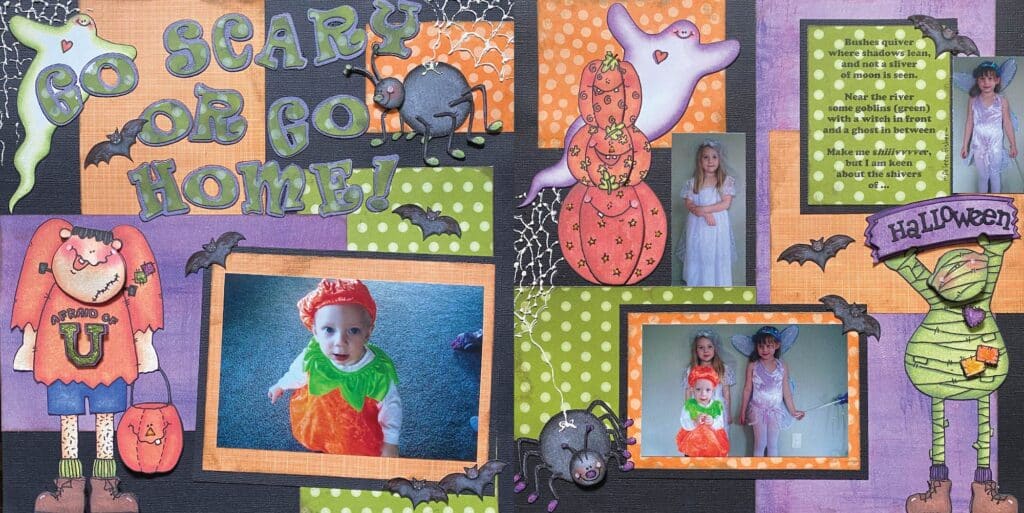 Showcase your memories creatively
Don't be afraid to get creative with your scrapbook layout and design. You can use unique elements like washi tape to add a touch of flair to your pages and accentuate your photos and memorabilia.
Remember, the key to preserving your photos and artifacts is to use high-quality, acid-free materials and keep them safe from environmental factors. With a little care and creativity, your scrapbook will be a beautiful and lasting reflection of your cherished memories.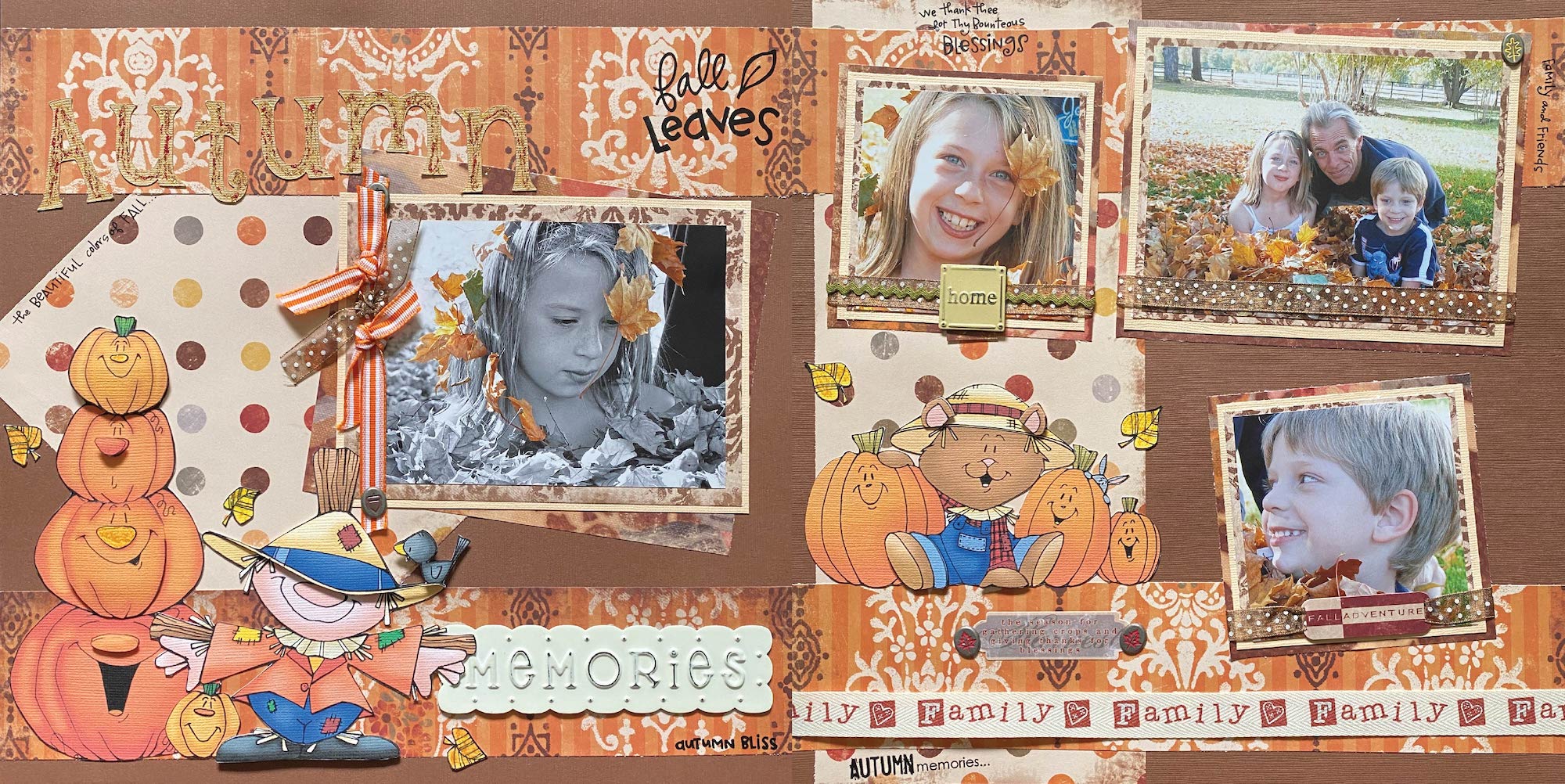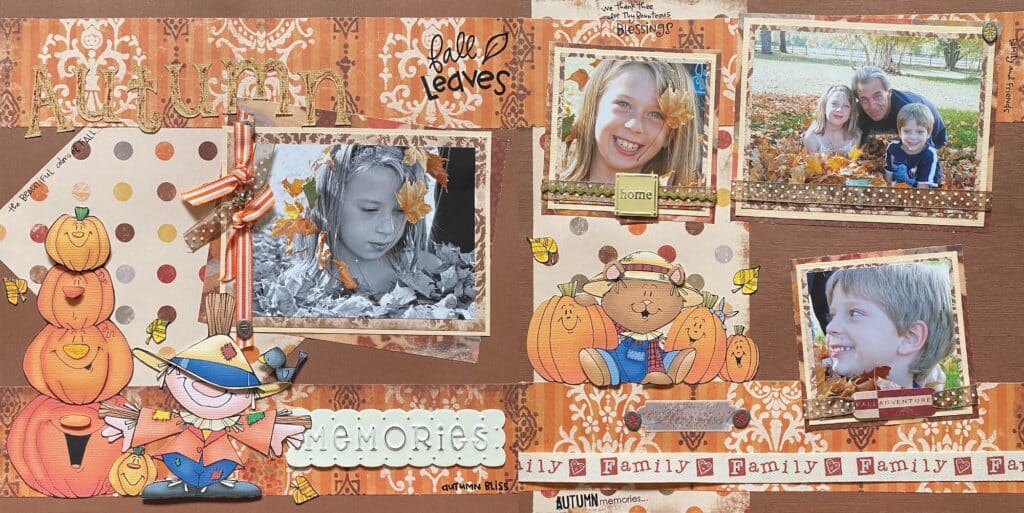 Frequently Asked Questions: Best Scrapbooking Ideas
Q: I'm new to scrapbooking. Where should I start?
A: Welcome to the wonderful world of scrapbooking! A great starting point is to gather your favorite photos and choose a theme or event that holds special meaning to you. From there, you can explore different layout designs, experiment with various materials, and let your creativity flow. Don't be afraid to start small and gradually build your skills and ideas.
Q: What are some popular scrapbooking themes or ideas?
A: Popular themes for scrapbooking include travel adventures, family milestones, weddings, baby albums, seasonal projects (such as holidays or birthdays), and heritage albums. However, the possibilities are endless! You can explore personal interests, hobbies, or even create themed albums based on your favorite movies, books, or sports.
Q: How can I make my scrapbook layouts more visually appealing?
A: There are several techniques you can use to enhance the visual appeal of your scrapbook layouts. Consider using color schemes that complement your photos, experimenting with different textures and patterns, incorporating layers and dimension, and utilizing embellishments such as ribbons, buttons, or die cuts. Also, pay attention to the placement of your photos and journaling to create a balanced and cohesive design.
Q: How can I personalize my scrapbooking projects?
A: Personalization is one of the most enjoyable aspects of scrapbooking. You can personalize your projects by adding handwritten journaling, including meaningful quotes or poems, using ephemera or keepsakes related to the memories you're documenting, and incorporating your own artistic touches like doodles or hand-painted elements. Additionally, consider customizing your album covers or creating unique page borders to reflect your style.
Q: Are there any innovative techniques I can try in my scrapbooking?
A: Absolutely! Scrapbooking is a creative outlet that allows for endless experimentation. Some innovative techniques to explore include mixed media (combining different art mediums like paints, inks, and collage elements), interactive elements (such as flip-out pages or pockets to hide surprises), incorporating digital elements (printing digital designs or using digital brushes), and creating mini-books or mini-albums within your larger scrapbook.
Q: How can I preserve my scrapbooks and ensure their longevity?
A: To preserve your scrapbooks, it's important to use acid-free and lignin-free materials, as these will help prevent deterioration over time. Store your scrapbooks in a cool, dry place away from direct sunlight. Consider using archival-quality page protectors to safeguard your layouts and photos. It's also a good idea to make digital backups of your scrapbook pages to ensure their long-term preservation.
Q: Where can I find inspiration for my scrapbooking projects?
A: Inspiration can be found everywhere! Look for ideas in magazines, books, online scrapbooking communities, and social media platforms like Pinterest and Instagram. Attend local scrapbooking workshops or join online groups to connect with fellow crafters and exchange ideas. Nature, art galleries, and everyday life experiences can also serve as inspiration for unique scrapbooking concepts.
Q: Can I incorporate digital elements into traditional scrapbooking?
A: Absolutely! Many scrapbookers combine traditional and digital elements to create hybrid projects. You can print out digital designs, use digital brushes or overlays, or even incorporate QR codes that link to digital content such as videos or audio recordings. Hybrid scrapbooking allows for greater flexibility and opens up a world of possibilities for your creations.
Q: What should I do if I experience scrapbooking block or lack inspiration?
A: It's common to experience creative blocks from time to time. When this happens, take a break and engage in other activities that spark your creativity, such as reading, visiting art exhibitions, or going for a nature walk. Explore different art mediums or try scraplifting (taking inspiration from other scrapbookers' layouts). Browsing through your old scrapbooks or photos can also reignite your enthusiasm and generate fresh ideas.