Scrapbooking Supplies: Tools and Embellishments We are Obsessed With
We may earn a small commission for purchases made through affiliate links in this post. For more information go to our Privacy Policy.
Scrapbooking is a creative and enjoyable way to preserve cherished memories and express your unique artistic style. With a HUGE variety of supplies on the market, it can be overwhelming for beginners or even experienced scrapbookers to figure out the best tools and materials for their projects.
Let's discuss the essential scrapbooking supplies that can elevate your crafting experience and help you create beautiful, lasting keepsakes. (The kind of supplies that don't end up in the bottom drawer. Lost. Unused. And when you see them again, you wonder "What was I thinking?!).
When it comes to scrapbooking, the foundation of your project is, of course, the album itself. Choosing the right album size, design, and format is crucial, as it sets the stage for the rest of your scrapbooking supply purchases.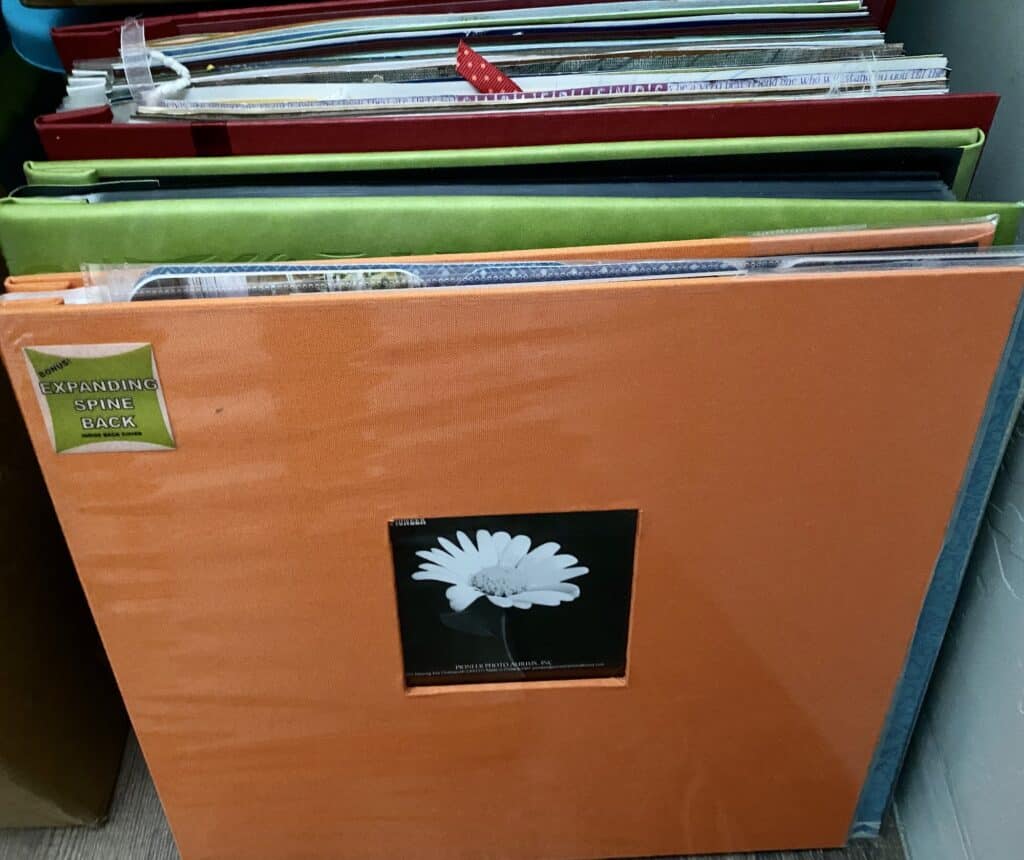 Along with the album, you'll need to select high-quality papers and cardstock that complement your theme and personal style. You might like that super crazy paper that you found. It really speaks to you. But will you actually use it?
Furthermore, adhesives play a significant role in ensuring that your embellishments and photos stay securely in place. Archival safe is a must. You don't want adhesives that crack, yellow, or fall off the page in under 3 years.
To truly personalize your scrapbook and bring your memories to life, consider using a range of embellishments such as stickers, die cuts, and stamps. These decorative elements can add depth, texture, and visual interest to your pages, ensuring that your scrapbook becomes a one-of-a-kind keepsake.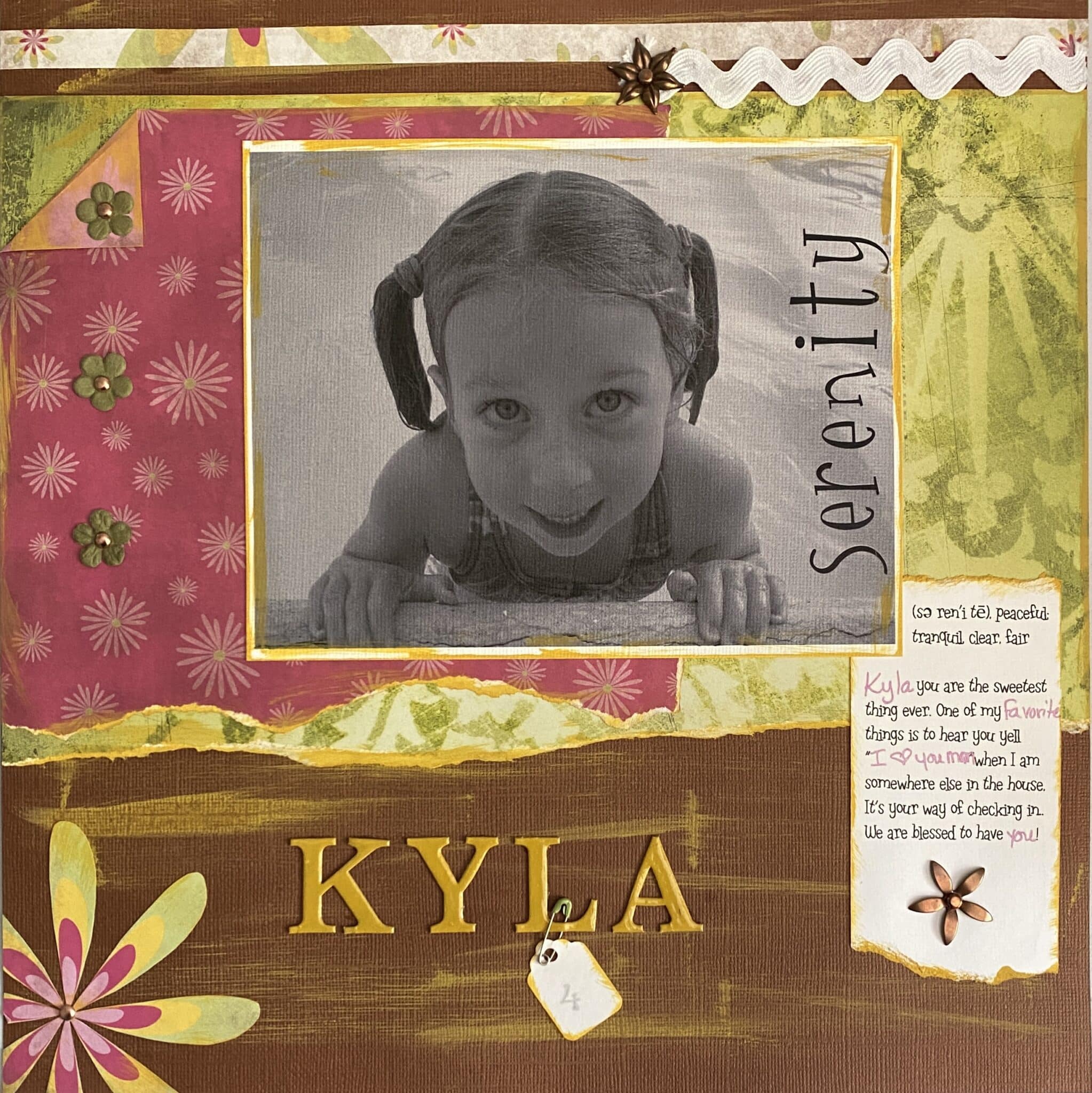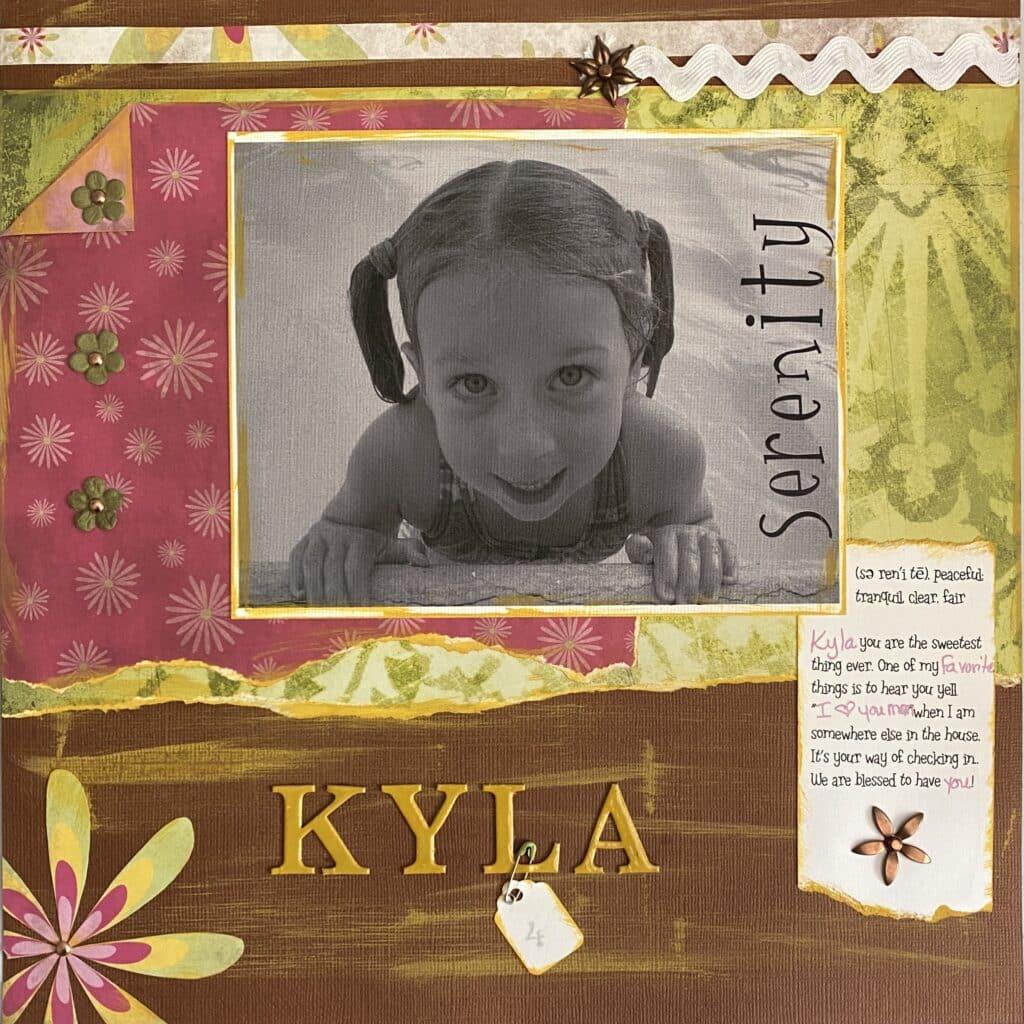 As you explore the world of scrapbooking supplies, remember to prioritize quality over quantity and invest in tools that help you achieve the look and feel you desire for your project (and that you will actually use).
Types of Scrapbooking Supplies
Scrapbooking is a popular and creative hobby that allows you to preserve memories, express your creativity, and showcase your photos and talents. There are countless types of scrapbooking supplies available for various crafting projects. Here are the essential supplies for scrapbooking enthusiasts.
Paper and Cardstock
When it comes to scrapbooking, paper and cardstock are the foundational materials you'll need. They come in various colors, patterns, and textures, which can greatly enhance the look and feel of your scrapbooking project.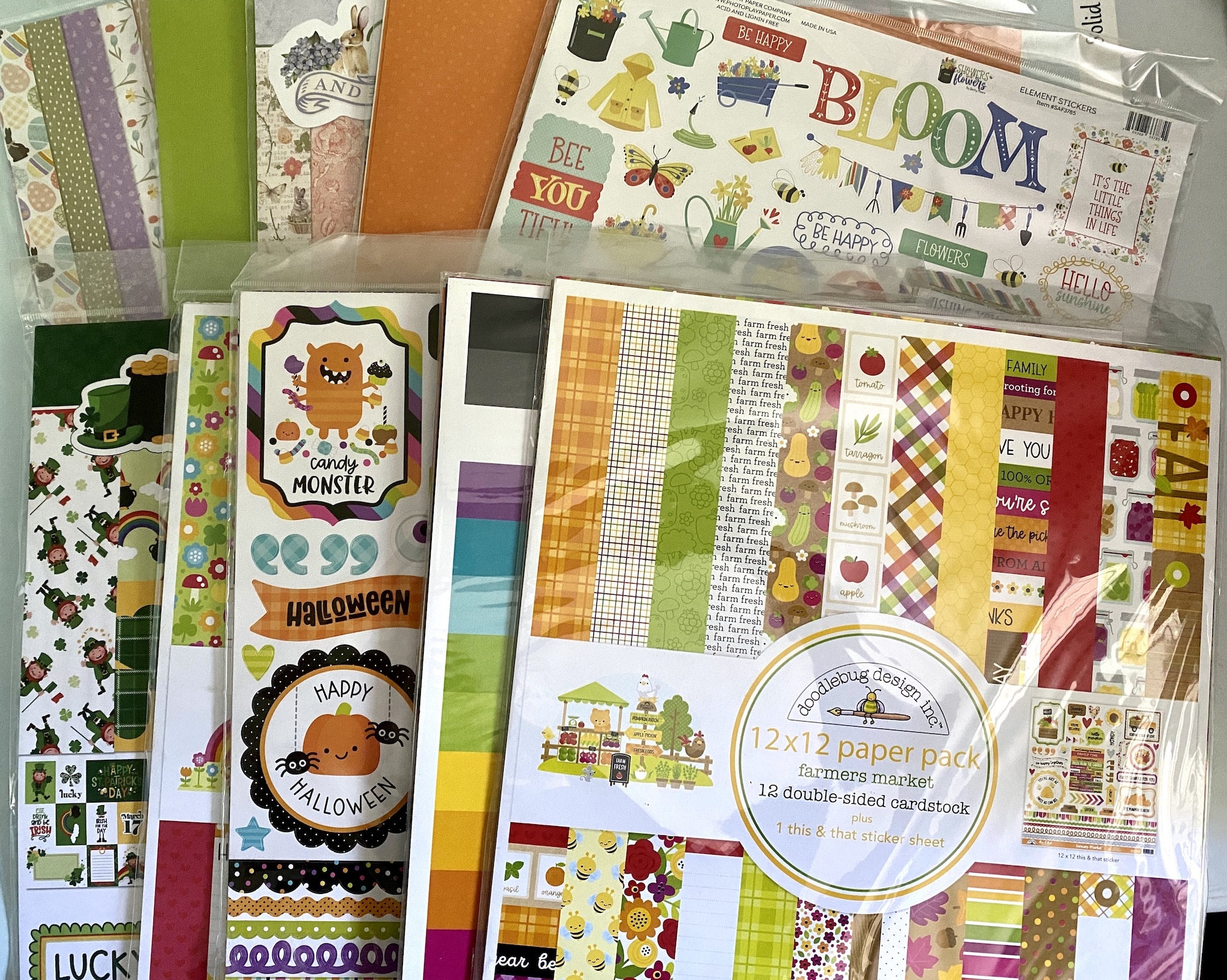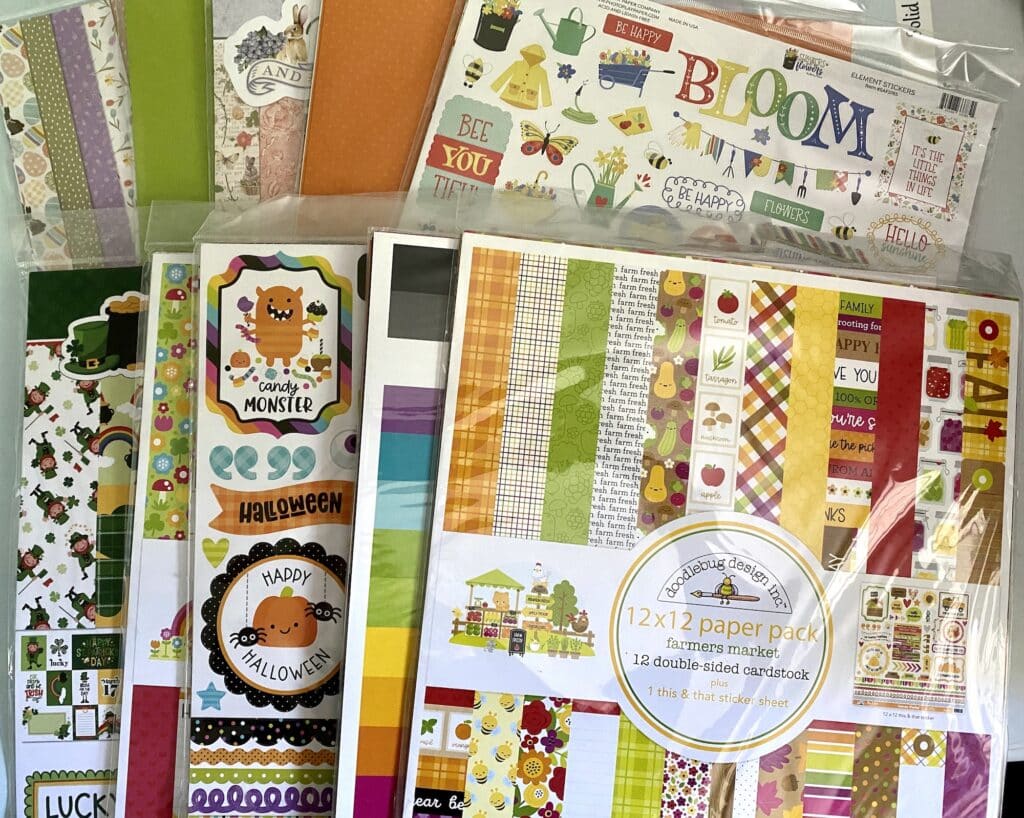 There are different types of paper used in scrapbooking:
Patterned paper – this is the paper with the pretty designs
Solid-color cardstock – this is a thicker paper that is all one color
Solid CORE cardstock – this is similar to regular cardstock, but the entire core of the paper is dyed. Some cardstocks have a white core or center, if you are scrapbooking with a Cricut or cutting your cardstock with die cuts, you want a SOLID core cardstock
Textured paper – this can be multiple weights and is usually cardstock with a grain that has a pattern (orange peel, weave, linen, etc). It could also be velvety paper, glitter cardstock, etc.
Some of the more popular brands for pattern papers that have matching cardstock and scrapbook embellishments include: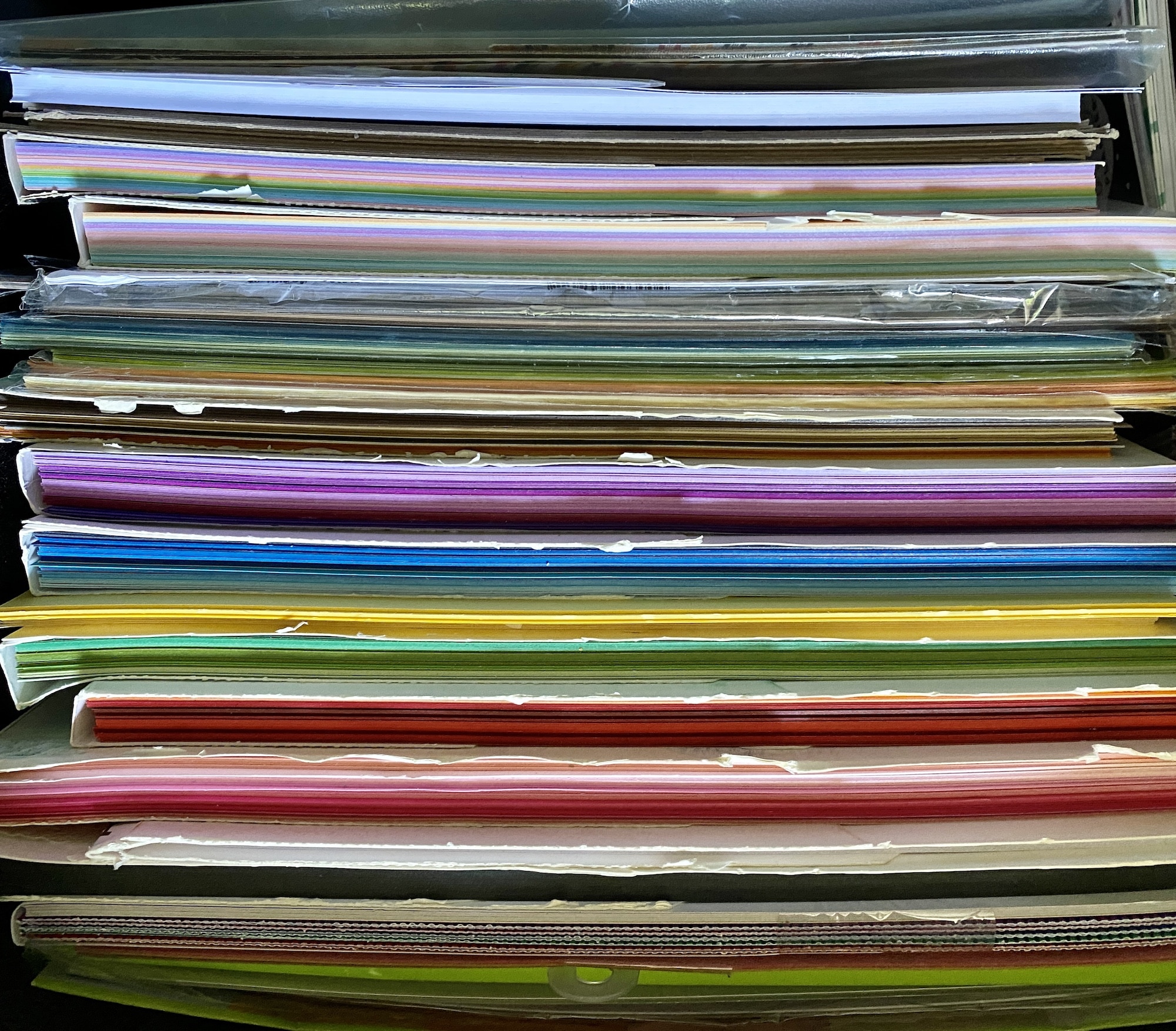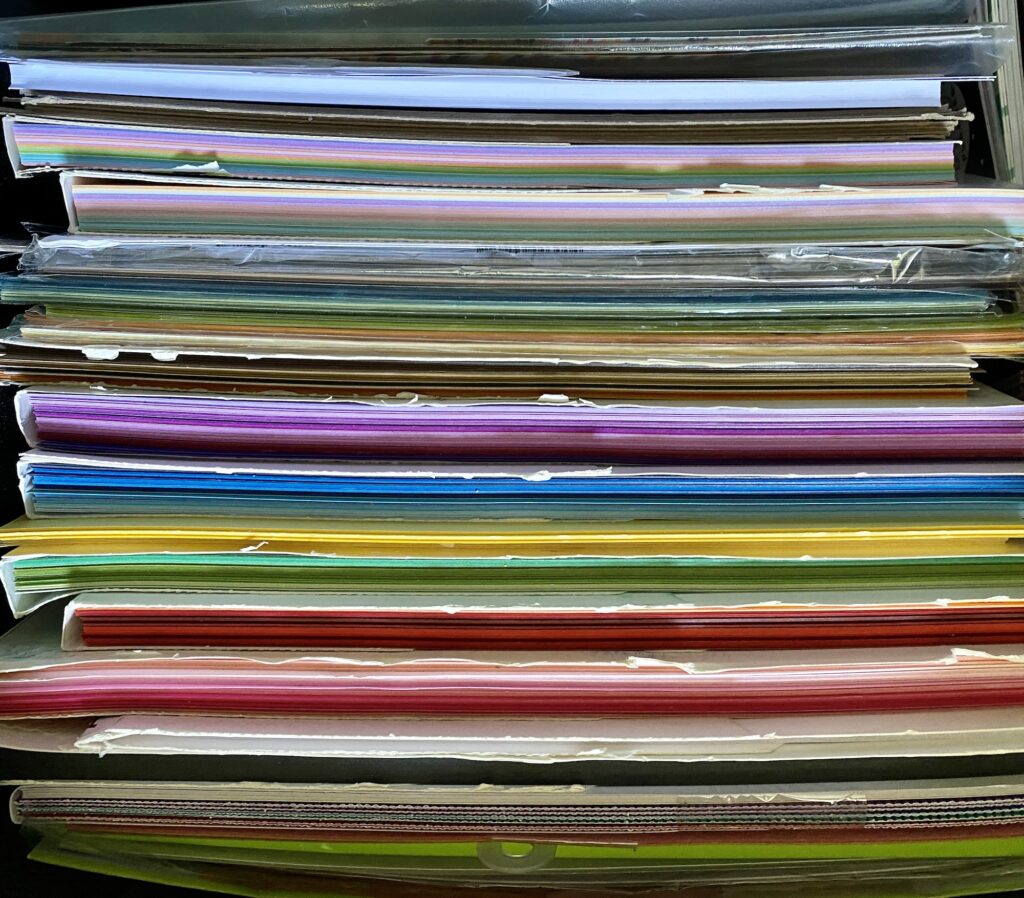 Popular brands for cardstock include:
Pro Tip: A paper trimmer or scissors is a must-have tool for cutting these materials to precise sizes and shapes.
Adhesives
Adhesives play a crucial role in holding your scrapbooking project together. There are several types of adhesives available for different purposes, including:
Glue sticks: great for attaching paper and cardstock.
Liquid glue: look for PVA archival glue
Double-sided tape: provides a strong bond between layers and works well with heavier embellishments.
Adhesive foam: adds dimension to your project by creating a 3D effect.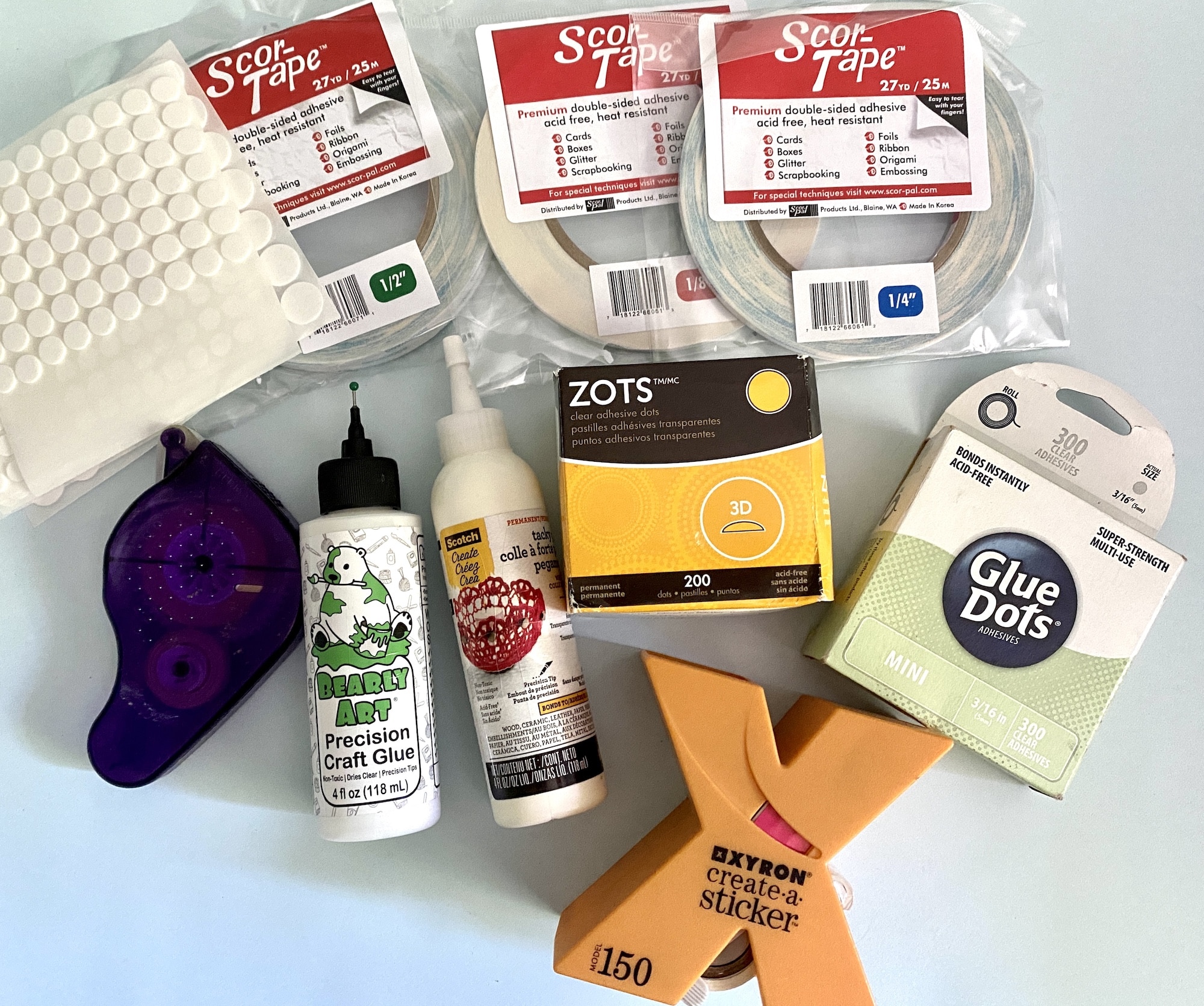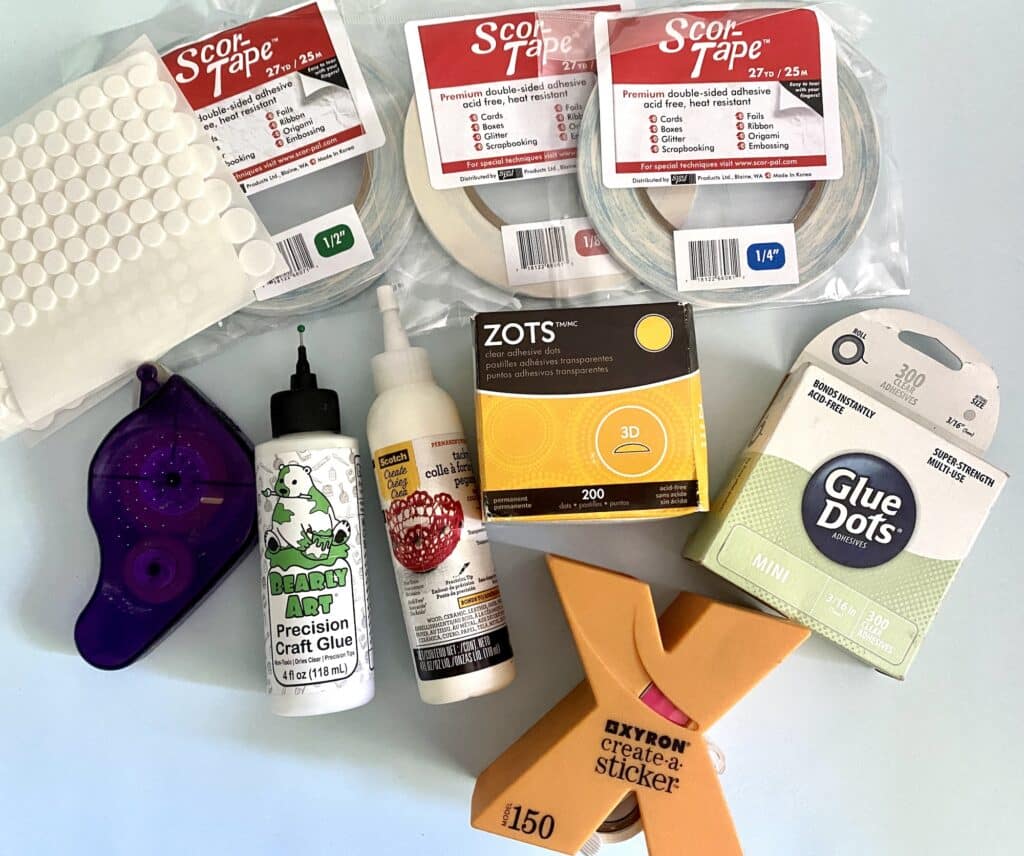 Remember to choose an acid-free adhesive to prevent damage to your photos and materials over time.
Stamps and Stamping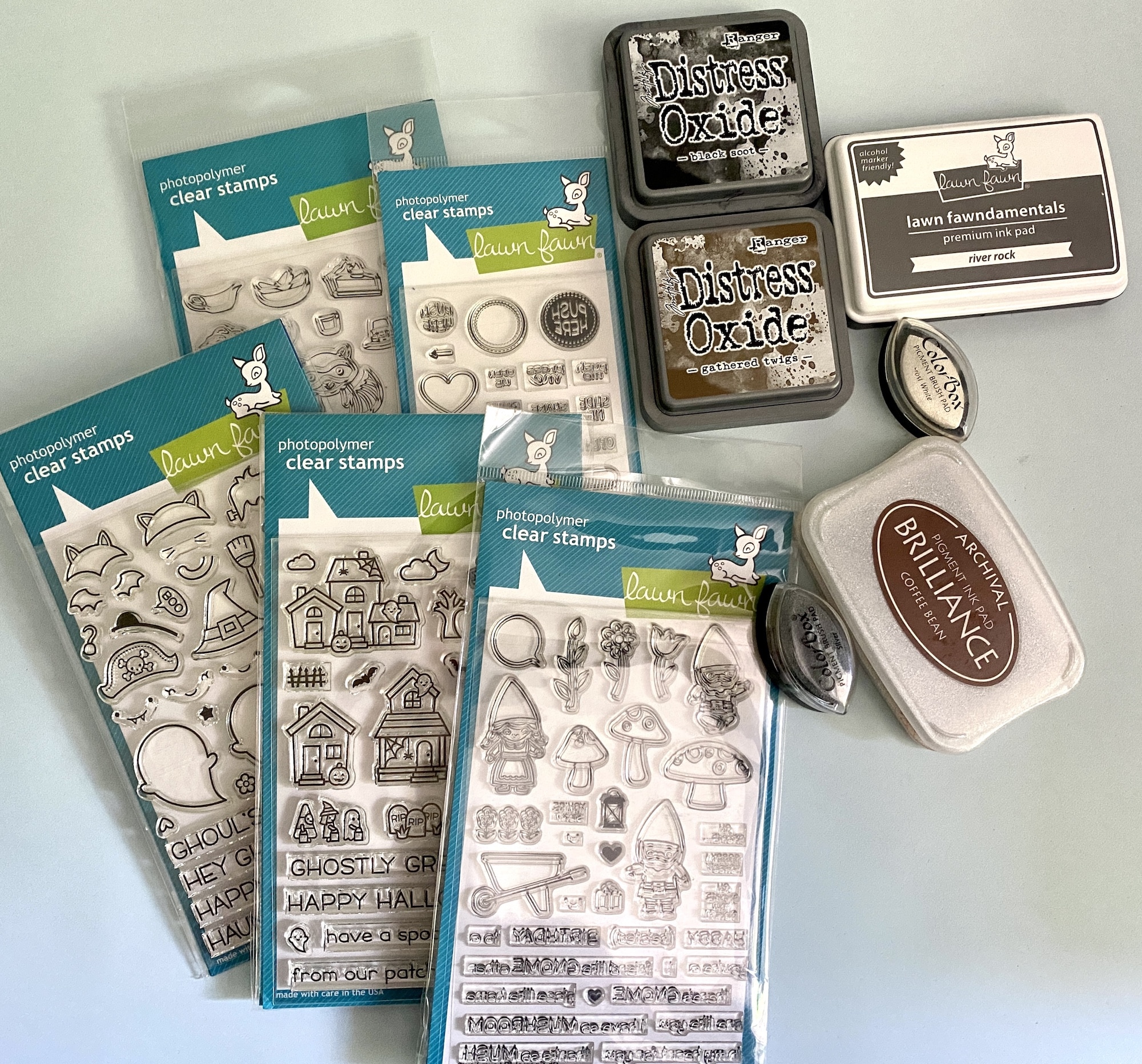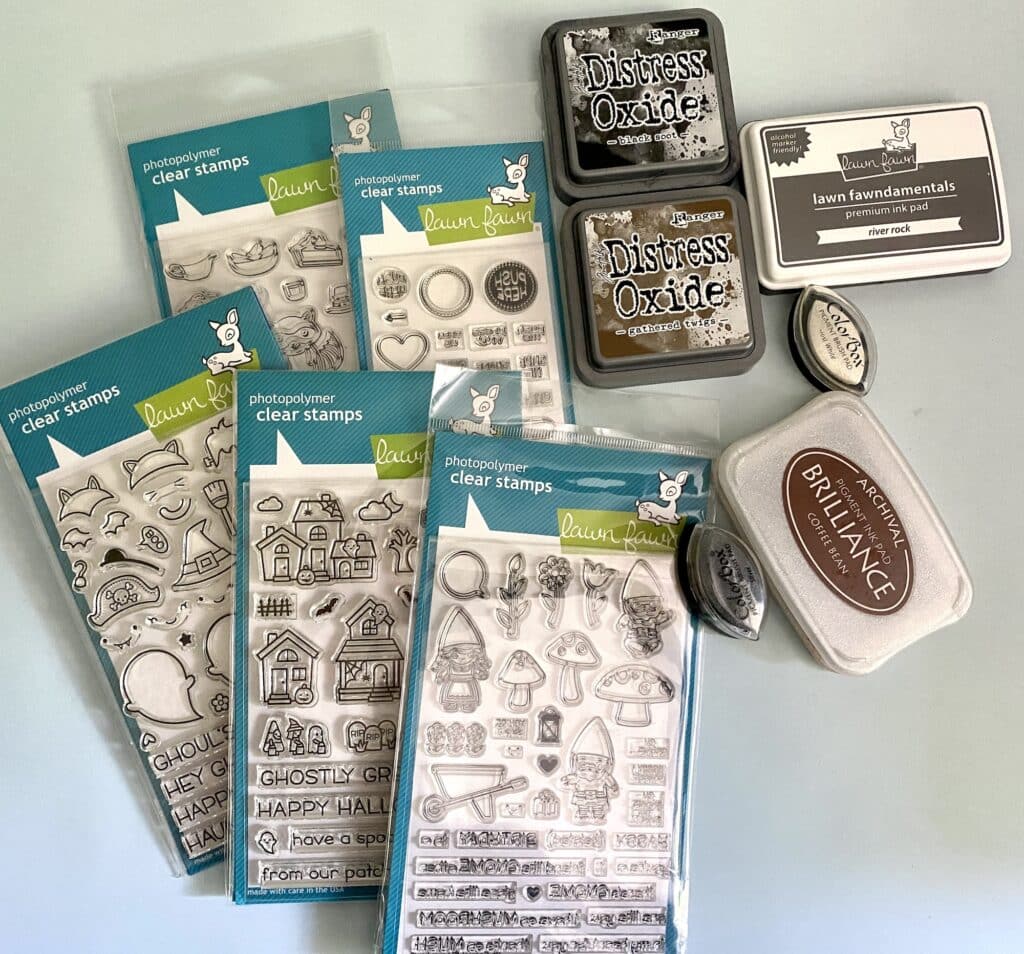 Stamps and stamping are popular in scrapbooking and card making. They're a versatile way to add flair and a personalized touch to your projects. Some staples in this category include:
Clear stamps: easy to position and create crisp images.
Rubber stamps: durable and suitable for various ink types.
Ink pads: available in many colors and finishes, such as metallic or chalky.
Pro Tip: Store your stamps and ink pads upright in a cool, dry place to prolong their lifespan and maintain their quality.
Stickers and Embellishments
To add the finishing touches to your scrapbooking pages, stickers and embellishments play a vital role. They can range from simple stickers to intricate 3D elements. Popular choices include:
Alphabet and word stickers: useful for titles and captions.
Die-cuts: ready-made cutouts with various shapes and themes.
Brads, buttons, and chipboard: can add texture and depth to your project.
Decorative tapes: easily customizable and removable.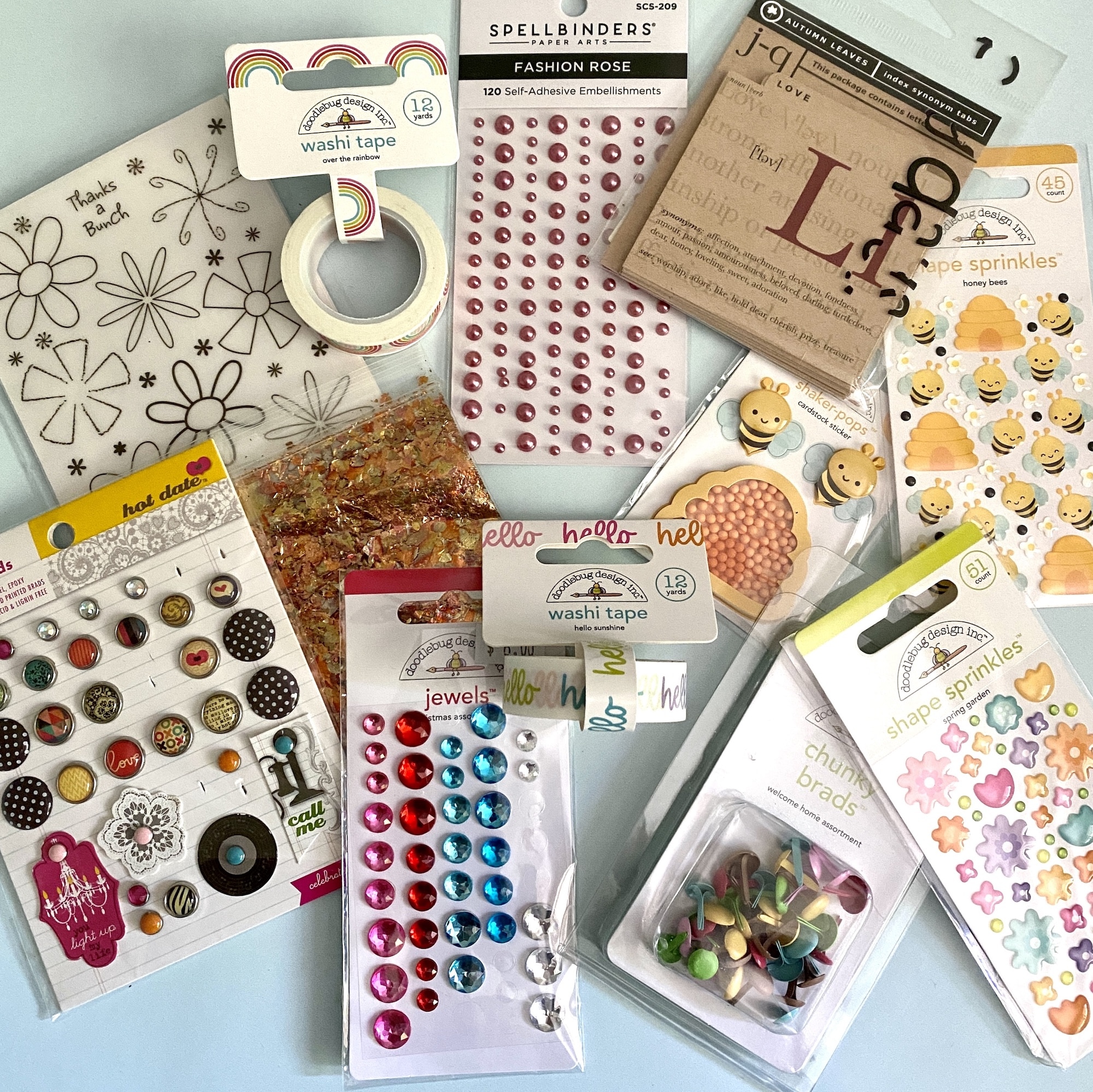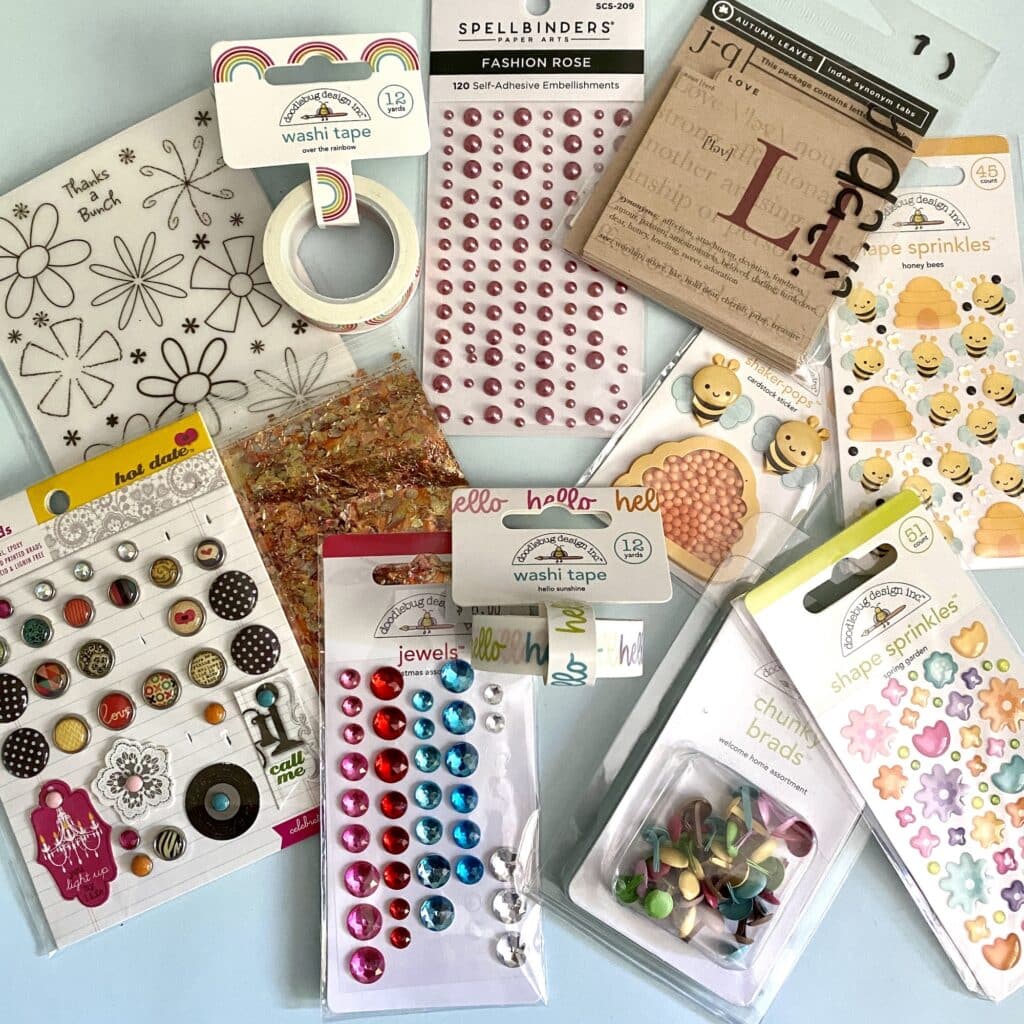 Explore different styles and materials to find the perfect embellishments to showcase your creativity and personal touches. There are multiple ways to store your stickers. Like any other supply, choose a method that ensures you will remember you have them so you can actually use them.
Popular Scrapbooking Brands
Besides the brands listed above for pattern paper and cardstock, there are a number of scrapbooking brands that have been part of the industry for years (some longer than I have been scrapbooking, which is well over 20 years).
Echo Park
Echo Park is a well-known brand in the scrapbooking industry, offering a wide variety of paper collections, embellishments, and tools. Their patterned papers are often inspired by different themes and occasions, allowing scrapbookers to mix and match their designs with ease.
Echo Park's coordinating embellishments like stickers, die-cuts, and stamps help make scrapbooking a breeze, adding a cohesive look to each page.
Simple Stories
Simple Stories is a favorite brand among scrapbookers, focusing on creating products that simplify the process without sacrificing style. Their SNAP Studio collection, for example, offers pre-designed pages and embellishments, streamlining the scrapbooking experience for beginners and busy crafters alike.
Simple Stories is also known for its colorful and versatile collections, appealing to a wide range of creative tastes.
Carta Bella
Carta Bella is a popular brand that offers high-quality, textured cardstock and patterned papers featuring beautiful, unique designs. Their collections often combine vintage-inspired elements with modern flair, making them a favorite choice for scrapbookers looking for elegant and timeless options.
Carta Bella's coordinating embellishments such as stickers, chipboard, and stamps are perfect for adding extra layers of interest and depth to your projects.
Bo Bunny
Bo Bunny has been a staple in the scrapbooking world, known for its playful and bold paper designs. Their collections frequently feature fun, whimsical motifs and eye-catching patterns that can be mixed and matched for endless creativity.
Bo Bunny also provides coordinating embellishments like brads, die-cuts, and jewels, adding a touch of sparkle and dimension to your scrapbook pages.
Material Choices for Scrapbooking
Scrapbooking is all about personalizing your memories, and one way to achieve that unique look is by experimenting with various materials. In this section, we will explore some popular options: wood, metallic, glass, and lace.
Wood
Wooden elements can add a warm and rustic feel to your scrapbook pages. They come in various forms such as:
Wooden buttons
Laser-cut shapes
Veneer embellishments
Wooden frames
These wooden pieces can be easily glued to your pages with a strong adhesive and can also be painted or stained to match your desired color scheme.
Metallic
Metallic accents can bring a touch of elegance and sophistication to your scrapbook. Some popular metallic supplies include:
Gold and silver foil
Metal charms and trinkets
Metallic embossing powder
Metal brads and eyelets
When using metallic accents, remember to use a heavy-duty adhesive to ensure they stay in place on your pages. You can also enhance metallic elements by combining them with vintage materials such as old newspaper clippings, stamps, and postcards.
Glass
Incorporating glass elements into your scrapbook can add texture and dimension. Common glass materials used in scrapbooking are:
Glass beads
Tempered glass shards
Glass vials and bottles
Flatback glass marbles
Glass embellishments can adhere to your pages with strong adhesives like E6000 or super glue.
Lace
Lace is a delicate and beautiful material that can create a romantic or vintage feel in your scrapbook. Lace can be used in various ways, such as:
Trim and ribbons for borders
Fabric pieces to accent photos
Die-cut lace shapes for embellishments
Lace can be easily attached to your scrapbook pages using a fabric glue or double-sided tape. Remember to choose lace styles and colors that complement the overall theme and design of your scrapbook.
NOTE: Some of these items will add a lot of "bulk" to a page. There is nothing wrong with that. However, you need to take this into consideration when you are putting your pages in protectors and in your albums.
Albums and Photo Storage
Scrapbook Albums
Scrapbook albums are specially designed for preserving and displaying your precious memories. They come in various sizes, such as 8×8 inches or 12×12 inches, and have thick, sturdy pages that can hold a variety of materials like photos, stickers, and other embellishments.
Some popular styles include kraft paper scrapbooking albums which give a rustic and natural look, and albums with corner protectors to ensure longevity.
8×8 inch albums: Ideal for smaller projects or gifts
12×12 inch albums: Perfect for an extensive collection of memories
Photo Albums
Photo albums provide a traditional way of storing and organizing your printed photos. They can be found in different styles and sizes, depending on your preferences. Classic photo albums often come with non-adhesive pages and pockets to slide your photos into, whereas adhesive albums use self-stick pages to keep your photos in place.
Choose an album based on your photo sizes and desired page layouts.
Classic photo albums: Non-adhesive pages with pockets
Adhesive albums: Self-stick pages to hold photos securely
Planner Supplies
When it comes to keeping track of your daily life and upcoming events, planner supplies can be a great addition to your scrapbooking collection. These supplies often include planner albums that feature calendar pages, stickers, divider tabs, and other organizational tools.
Adding photos, memories, and personal notes to your planner helps create a unique combination of function and creative expression.
Planner albums: Calendar pages and organization tools
Personalized touch: Add photos, memories, and notes to your planner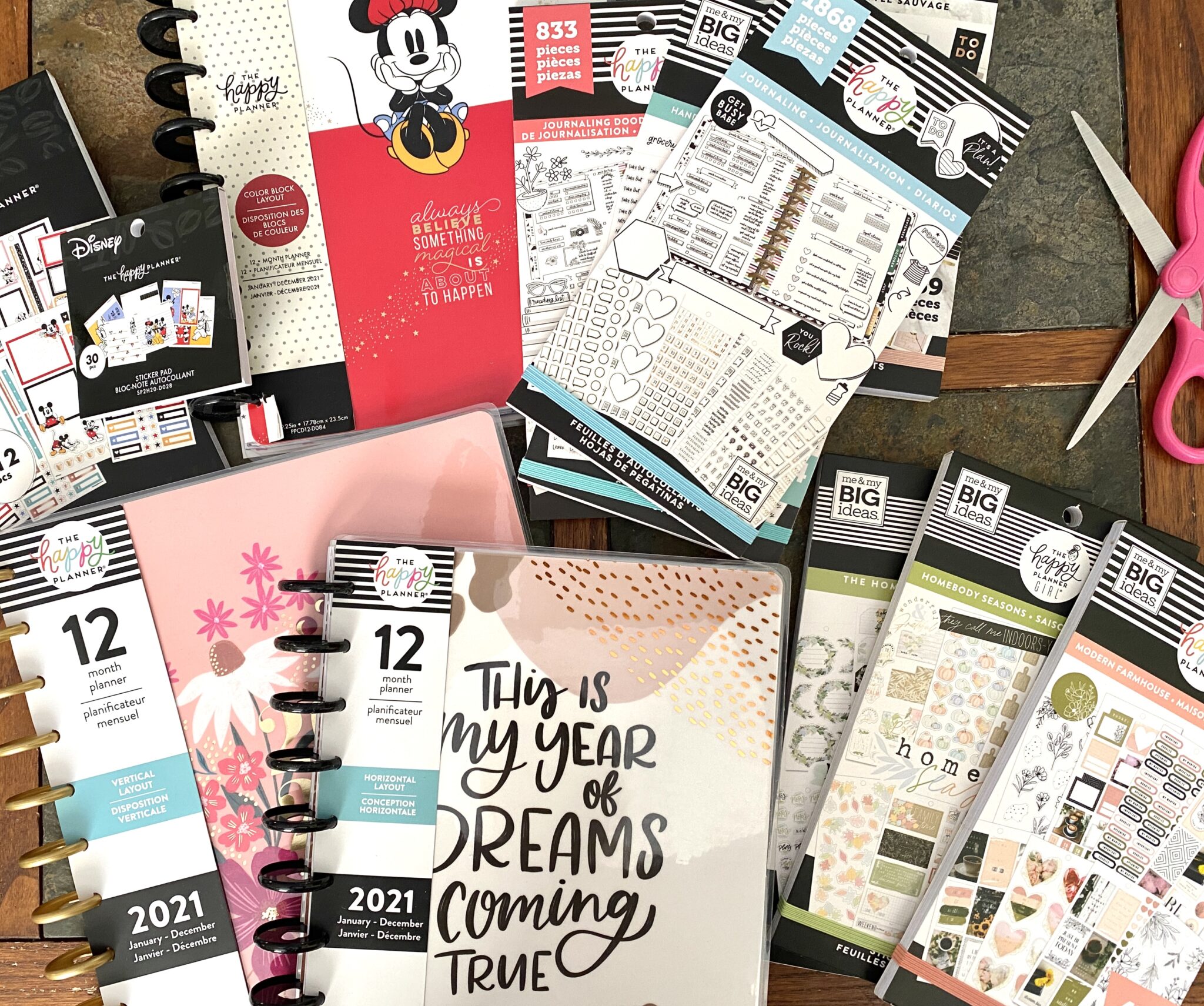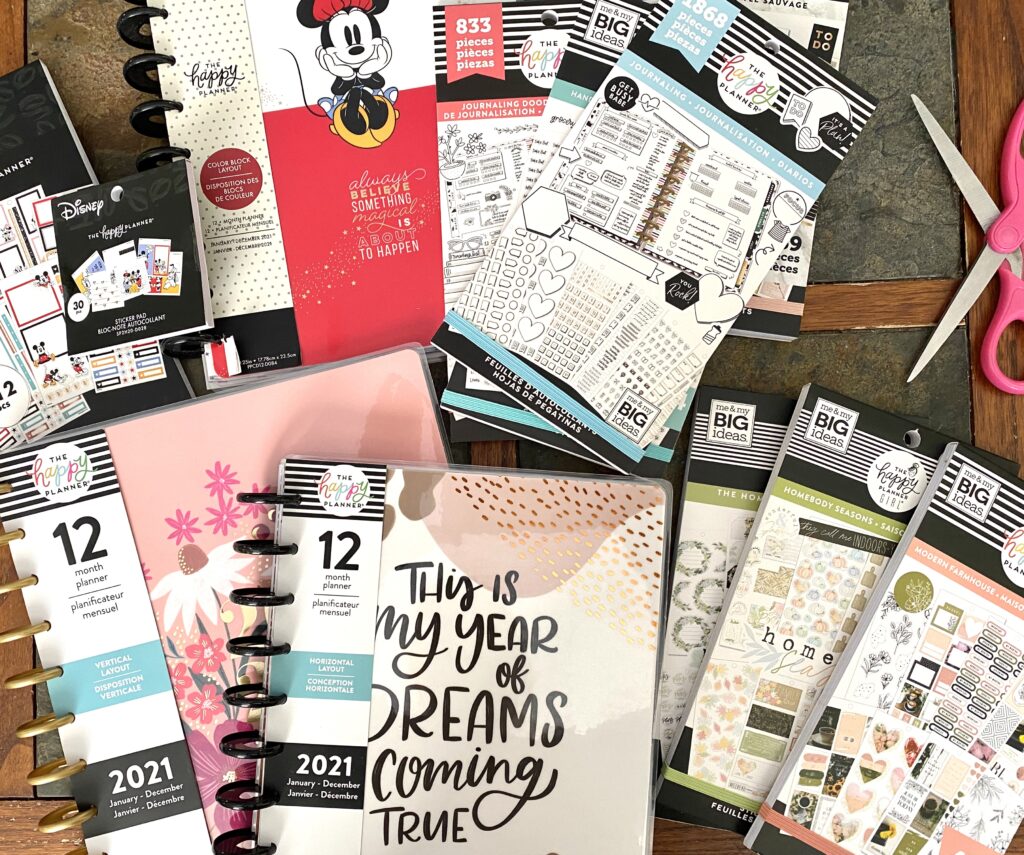 Browse JOANN for a wide selection of albums, photo storage boxes, and other scrapbooking supplies. With the right tools at your disposal, you can create beautiful albums that showcase your memories, and keep them safe for years to come.
Creative Techniques in Scrapbooking
In this section, we'll explore creative techniques in scrapbooking, focusing on papercrafting and mixed media.
Papercrafting
Papercrafting is a popular and versatile technique in scrapbooking. It involves using various types of paper, like patterned paper or cardstock, to create unique designs and elements on your scrapbook pages. Here are some ideas to get you started with papercrafting:
Die cuts: These pre-cut shapes and letters can be used to add a professional touch to your scrapbook pages. You can find die cuts in different sizes and styles to suit your theme.
Origami: Bring a three-dimensional flair to your pages by incorporating origami elements, like paper flowers or folded shapes.
Stickers: Adding stickers to your pages is a quick and easy way to add visual interest and personal touches. Choose stickers that complement your theme, and arrange them creatively on your page.
Layering: Experiment with layering different types of paper and embellishments to create depth and texture in your scrapbooking layouts.
Mixed Media
Incorporating mixed media techniques in your scrapbooking can add dimension and a unique touch to your pages. By combining different materials and artistic methods, you can create scrapbook pages that stand out. Some mixed media ideas include:
Paint: Add a splash of color using watercolor or acrylic paint. This can create a beautiful background or add accents to your page.
Stamps: Stamping is a great way to add custom images or designs to your pages. Use rubber or clear stamps with different ink colors to achieve a variety of effects.
Ink: Ink can be used in various ways, such as inking the edges of your papers or using an ink pad with a sponge to create a soft background effect.
Collage: Combine different elements, such as paper scraps, magazine cutouts, and various embellishments on your pages to create a collage-like appearance.
Remember to let your creativity flow and try new techniques to make your scrapbooking projects unique and personal.