We may earn a small commission for purchases made through affiliate links in this post. For more information go to our Privacy Policy.
Scrapbooking is a creative and enjoyable way to preserve cherished memories, express your unique artistic style, and tell personal stories through the combination of photos, journal entries, and various embellishments.
As a popular form of art and self-expression, scrapbooking attracts both beginners and experienced craft enthusiasts who appreciate the chance to preserve moments and relationships that have shaped their lives.
The process of creating a scrapbook with photos involves carefully selecting images that capture important events, feelings, or experiences, arranging them in cohesive layouts, and adding your personal touch through design elements like stickers, patterned papers, and washi tape.
This not only provides a tangible way to reminisce about your favorite moments, but it also turns these memories into meaningful and visually appealing works of art.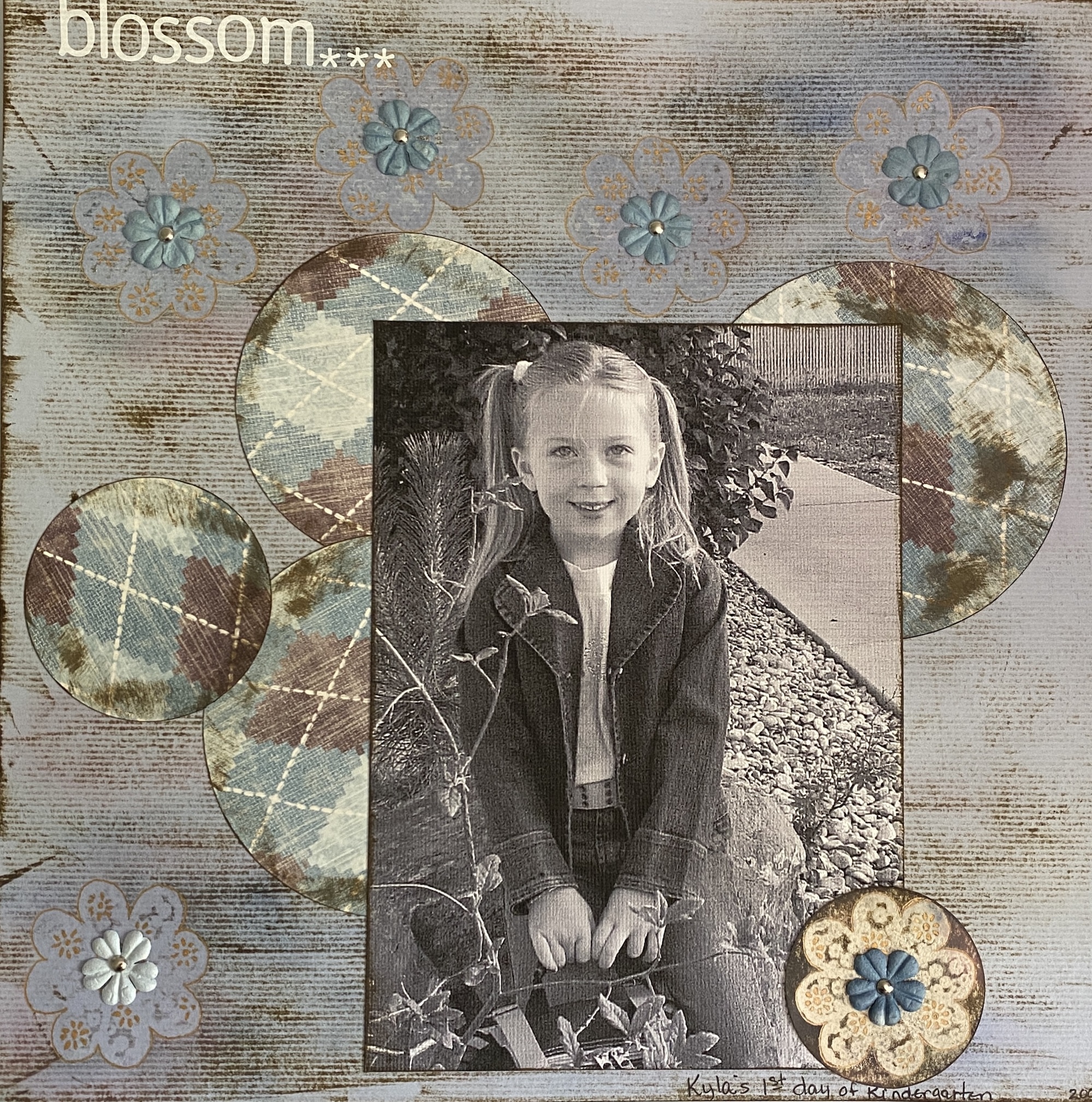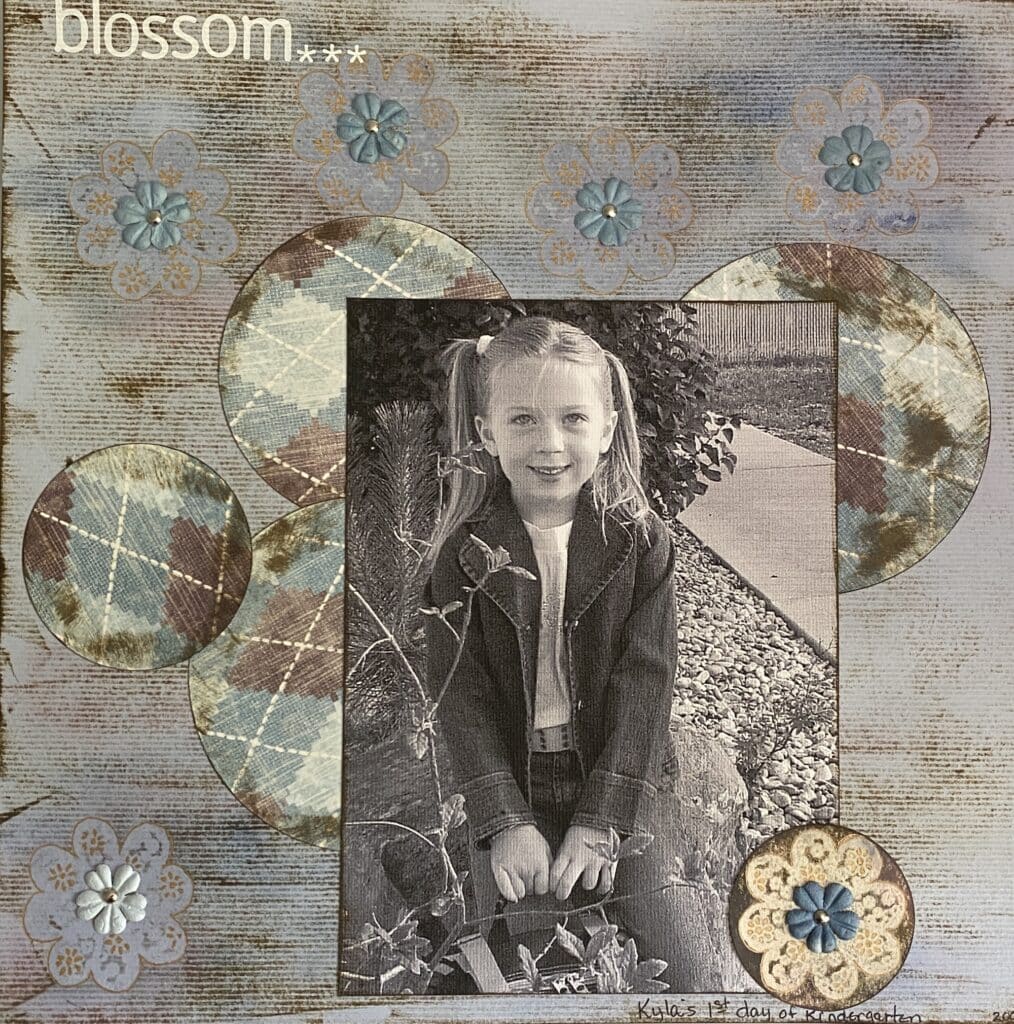 By planning your layouts and gathering the right materials, you can create a beautiful and well-organized scrapbook that showcases your photos in fresh and engaging ways.
This personalized keepsake will be a treasure for you and future generations to enjoy, and the time spent crafting it will certainly be a rewarding experience.
Scrapbook Fundamentals
Album Size and Layout
When starting a scrapbook project, one of the first decisions you need to make is selecting the appropriate album size. Commonly, scrapbook albums come in various sizes, with 12 x 12 inches being the most popular choice.
This square size provides ample space for creatively arranging photos, text, and embellishments. However, you may also consider smaller or larger sizes, depending on your project's scope and personal preferences.
The other popular size is a standard paper size of 8.5 x 11. There are binders, page protectors, and other supplies that are geared toward this size of scrapbooking as well. Most pattern papers are created for 12 x 12 albums, however, they can be trimmed to fit smaller sizes.
Most cardstocks will come in both sizes so you can choose the smaller paper size and have fewer scraps.
Don't feel like you need to create a scrapbook in conventional sizes. There are a number of ways to create unique mini-albums. Using scraps, smaller photo books, and even planner supplies is another great way to create individual albums that will hold your memories just as well.
Another aspect to consider when selecting an album is its binding. There are different album styles available, such as ring-bound, post-bound, or strap-hinge albums.
Each album style has its pros and cons, so take some time to familiarize yourself with the options and choose one that best suits your needs.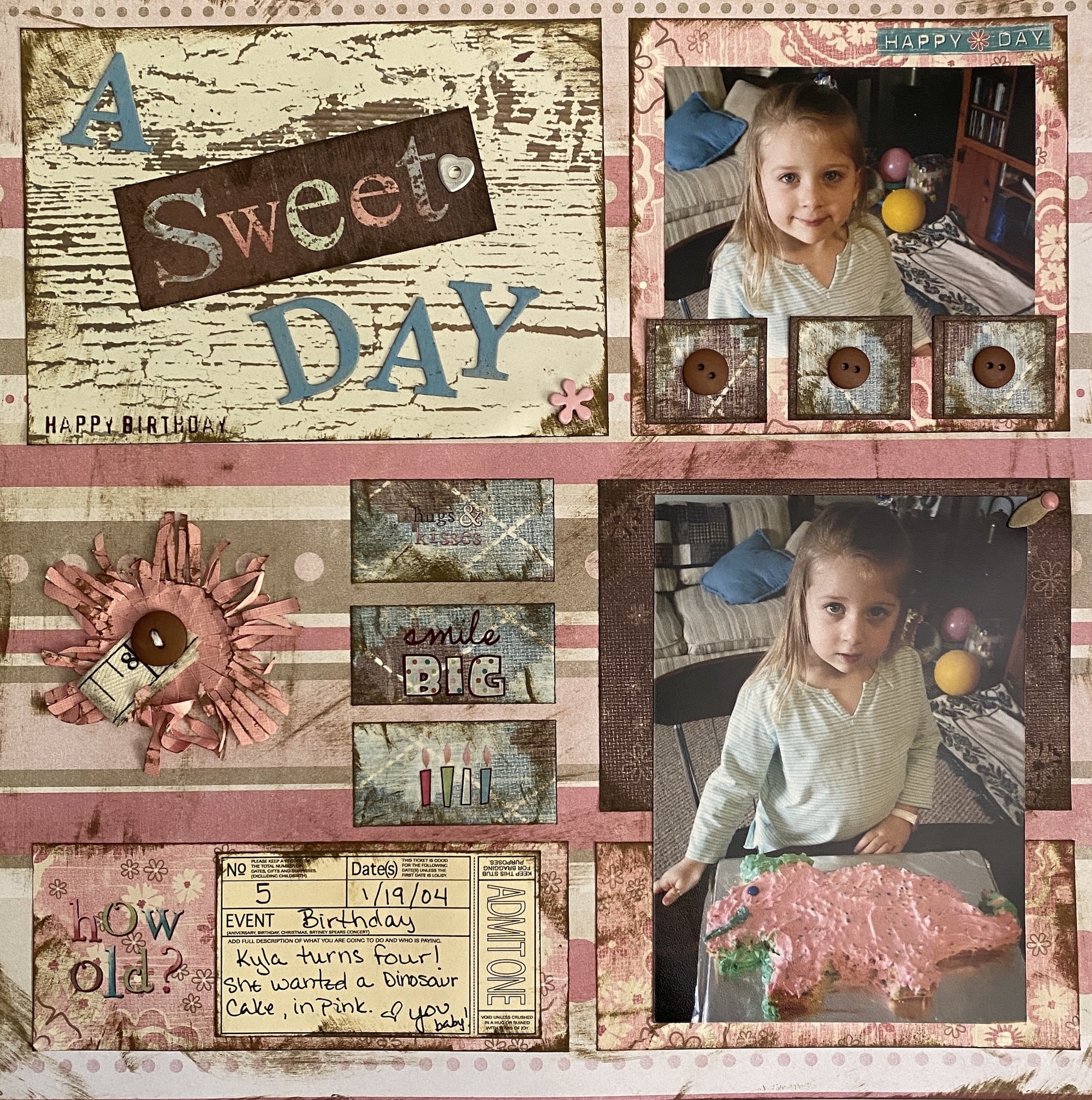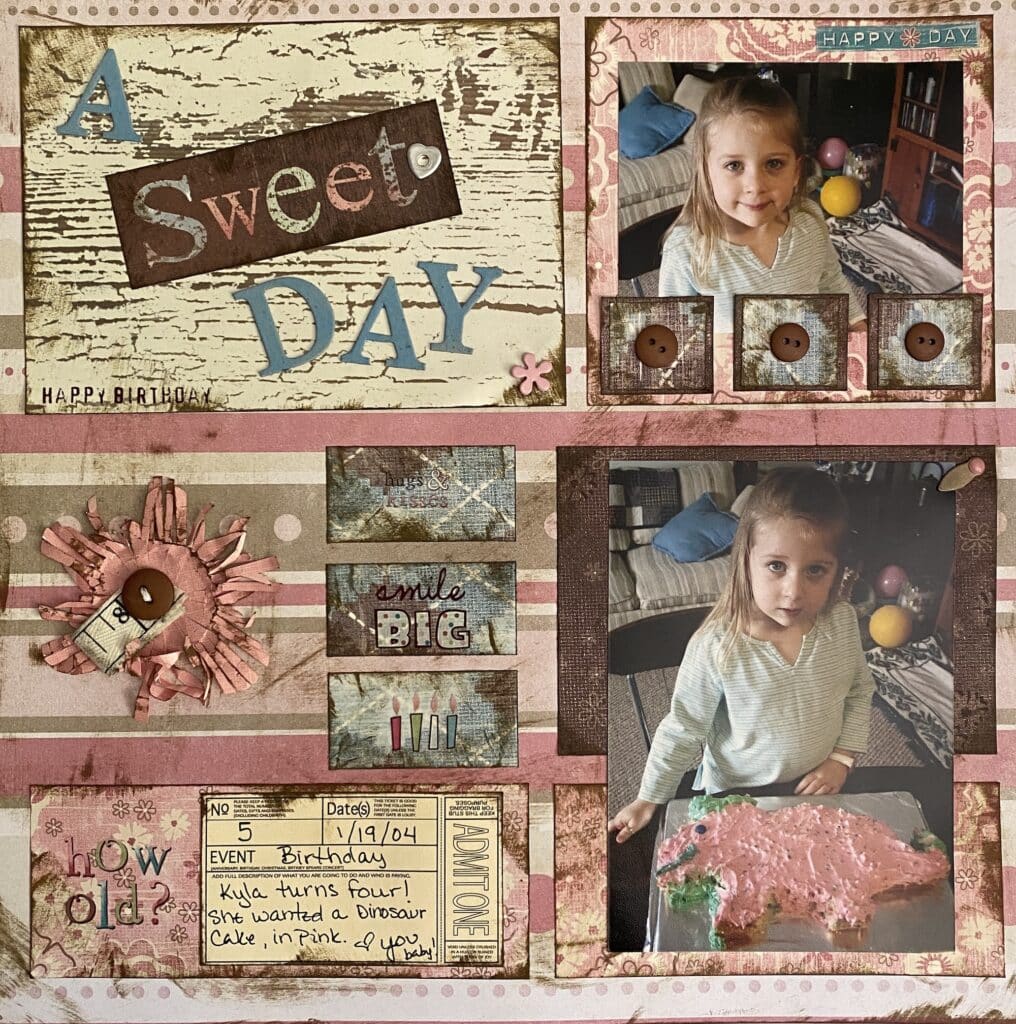 Paper Stock and Color Choices
The paper stock you select for your scrapbook is crucial, as it serves as the foundation for your layouts. There are various types of scrapbook paper, ranging from cardstock to patterned and specialty papers. Cardstock is usually heavier and sturdier, available in a wide range of colors, and suitable for creating frames, photo mats, and cut-out shapes.
Patterned papers add visual interest and personality to your scrapbook layouts, featuring an assortment of designs, such as florals, stripes, and themed prints. When choosing patterns and colors, consider picking complementary hues and designs that match your project's theme or the mood you want to convey.
For a well-balanced scrapbook, incorporate a variety of paper textures and colors while keeping the overall look cohesive. If you feel overwhelmed with choices and want to simplify your decision, scrapbooking kits could be a great option, as they typically include coordinated paper and embellishments.
Some of my favorite companies for pattern papers that have matching cardstock and scrapbook embellishments are:
Your photos and memories are the focal points of your scrapbook. This doesn't mean you can't dress up the rest of your page with elements and an artistic display. It just means you shouldn't add so many elements to a page that the photos are barely noticeable.
By considering the album size, the layout, and thoughtfully selecting your paper stock and color choices, you'll set the foundation for creating a visually appealing and meaningful keepsake.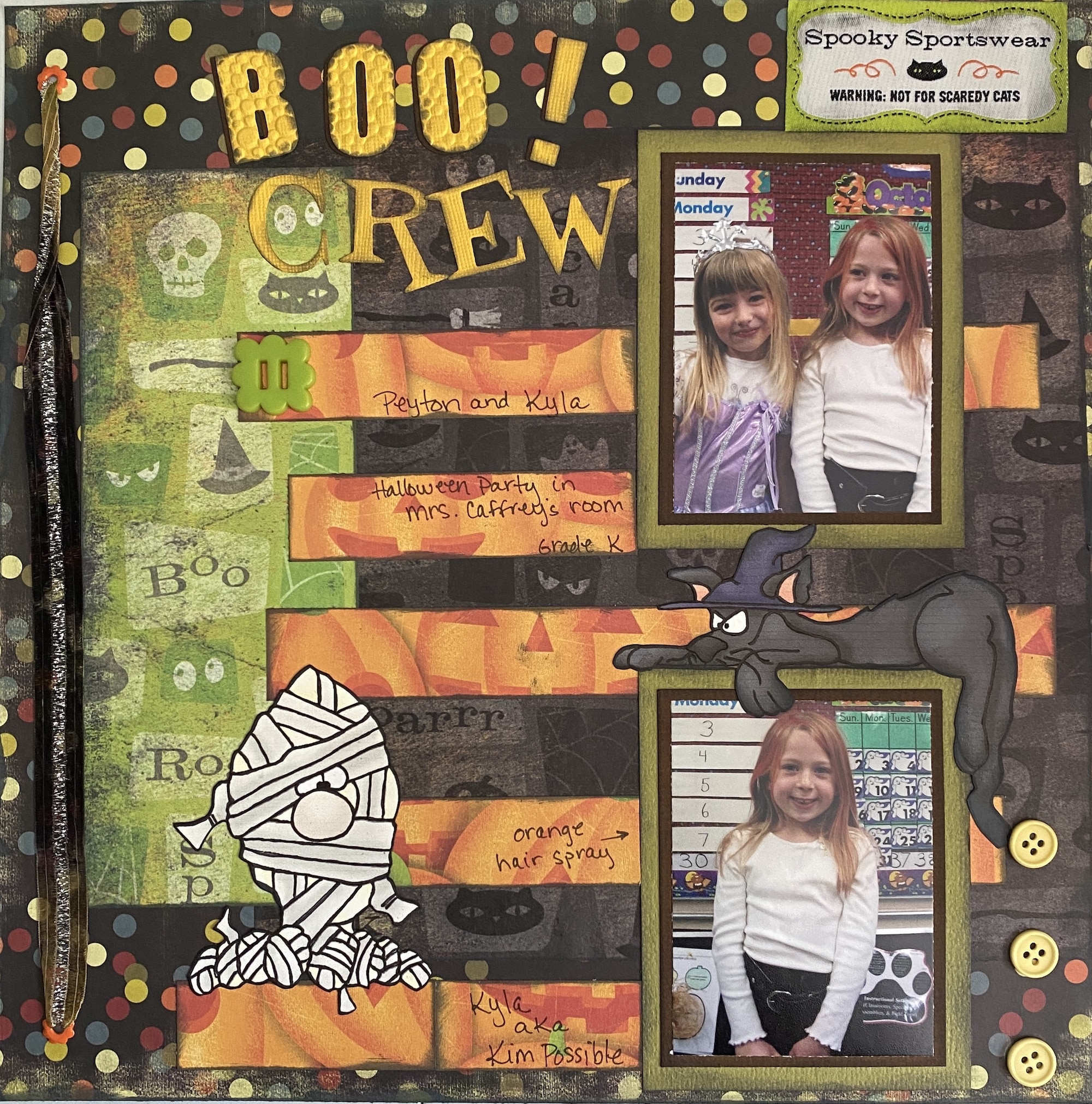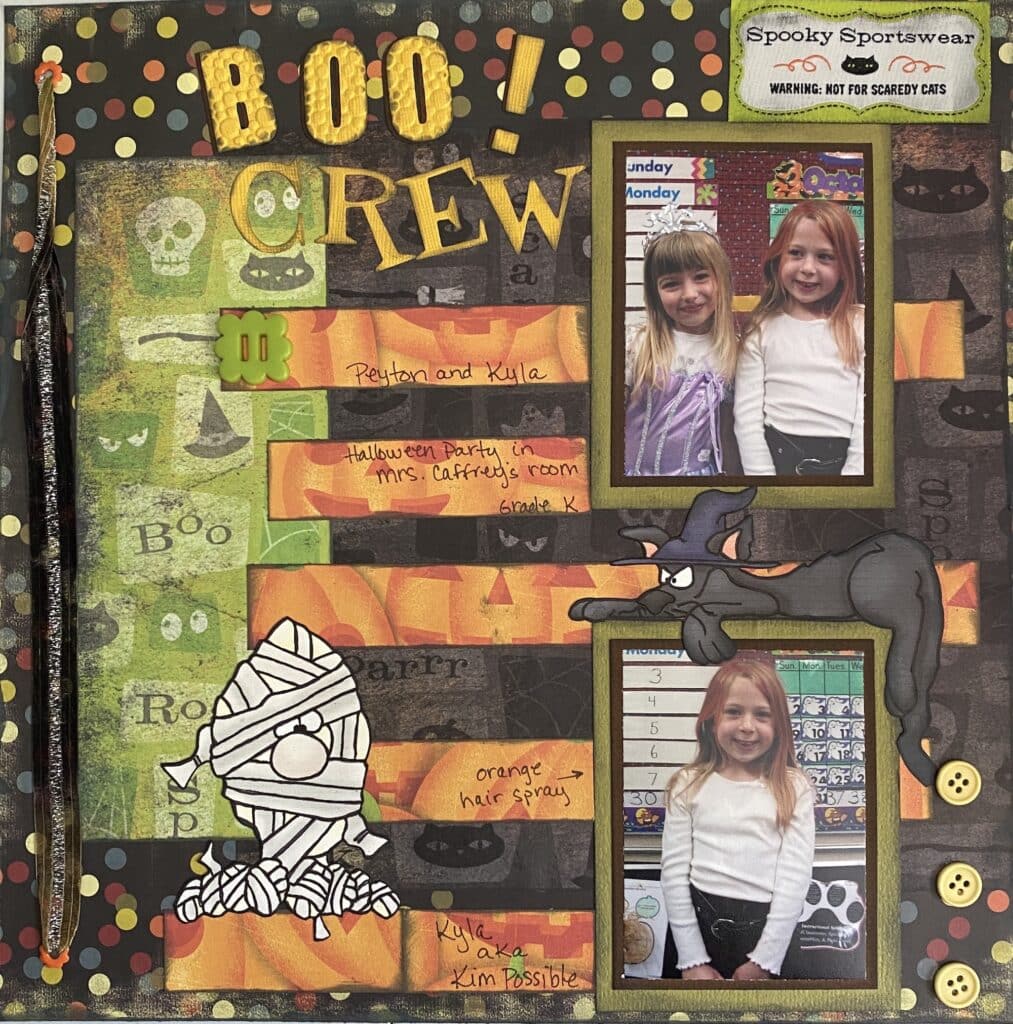 Designing Your Scrapbook
Themes and Ideas
When starting your scrapbook project, the first step is to think of a theme. A theme helps you bring your memories and emotions to life, making the design process more meaningful and enjoyable.
Some popular themes include summer vacations, holiday celebrations, and milestones like birthdays, graduations, or anniversaries. You can always feel free to explore unique and personal themes that resonate with you.
To create an eye-catching scrapbook, consider using different design elements, such as patterned papers, stickers, and embellishments, that fit your chosen theme.
There are many resources and templates available online, like scrapbook sketches that offer design inspiration and an easy way to create your scrapbook.
Family and Friends Memories
Capturing family and friends' memories is an essential part of scrapbooking. Documenting these special times brings people closer together and helps preserve family traditions and values.
To make your scrapbook even more personal, involve your family and friends in the creative process by asking them to contribute photos, stories, and artwork that represent their favorite memories.
Here are some ideas for family and friends' themed scrapbooks:
Create a scrapbook that highlights the joy, laughter, and love experienced during family gatherings or vacations.
Design a "friendship" scrapbook that features your shared adventures, inside jokes, and memorable moments with your closest friends.
Compile a milestone birthday or anniversary scrapbook for a family member, showcasing photographs and memories from their life.
Remember to have fun while designing your scrapbook, choosing elements that best represent the experiences, emotions, and personalities of the people featured in the album.
Embellishments and Products
Scrapbooking is a beautiful way to preserve and display memories, and using the right embellishments can make a difference. In this section, we will explore some popular embellishment options, including flowers, letters, and various designs.
Flowers
Floral embellishments are a popular choice for scrapbooking since they add a touch of elegance and beauty to your project. You can find a wide variety of floral embellishments, from delicate paper flowers to realistic fabric ones.
Opt for pre-made flowers or create your own using patterned paper or fabric (if you have a Cricut machine, there are designs galore for you to create paper flowers from).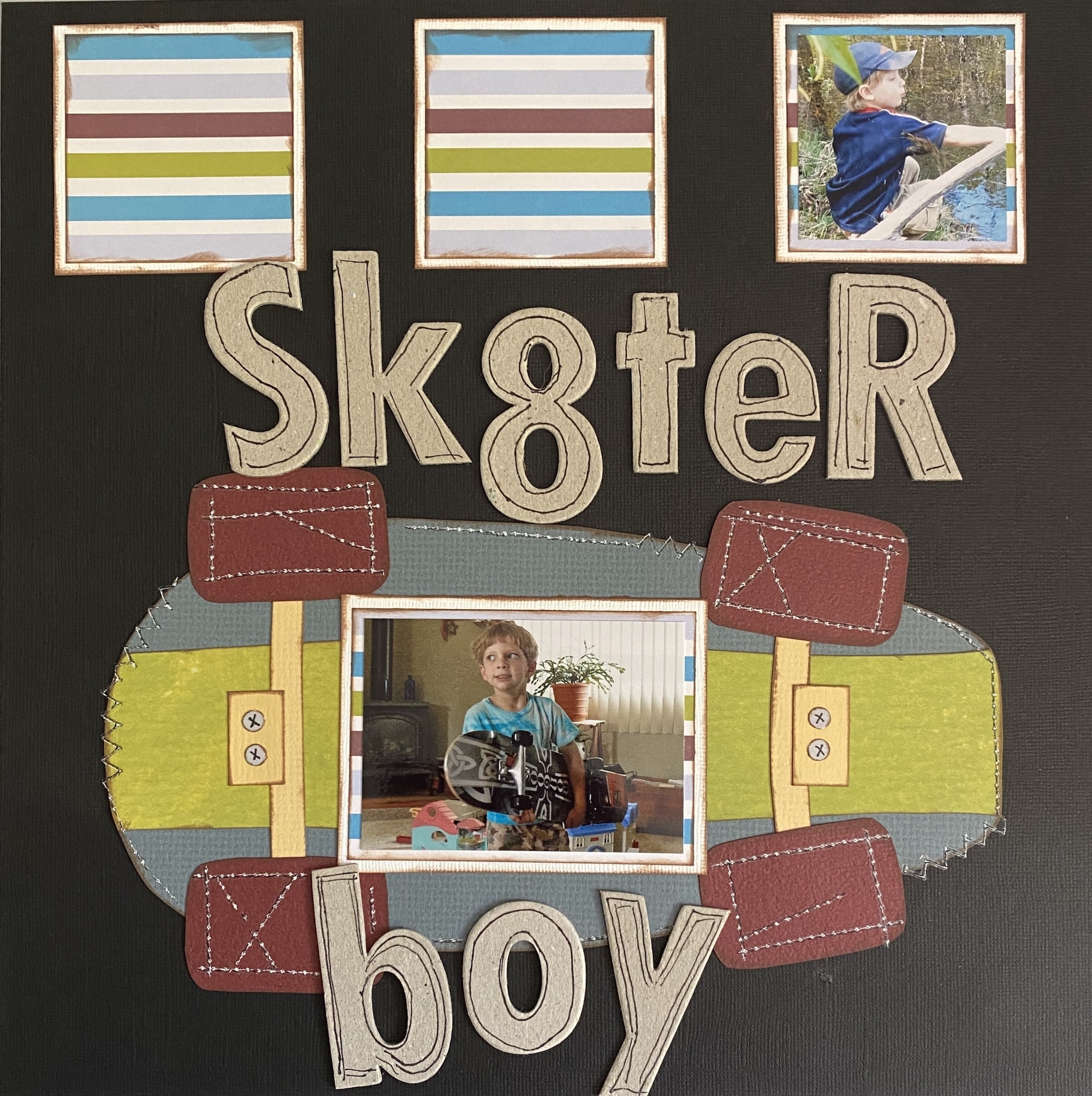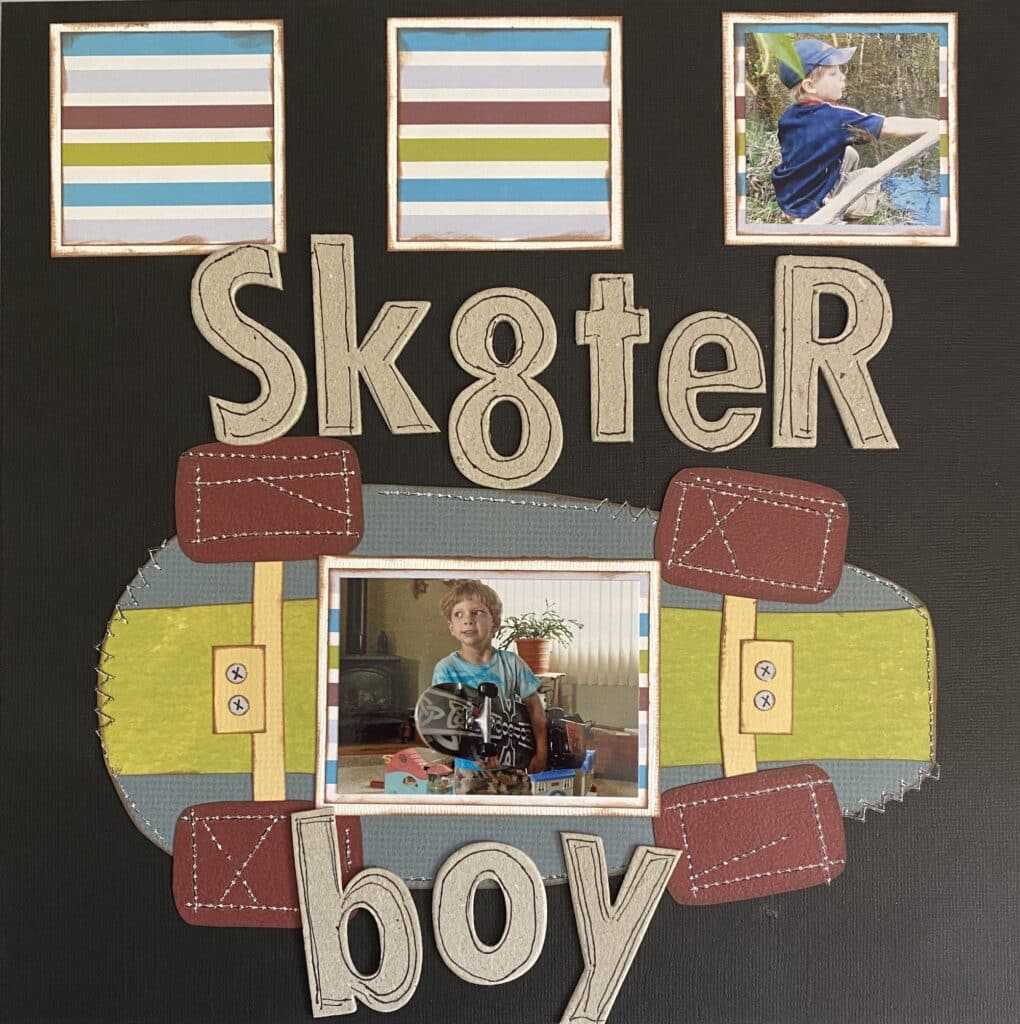 Letters
Letters are essential for adding titles, captions, and journaling to your scrapbook pages. There are various options available like:
Stickers: Pre-cut letter stickers come in a wide range of colors, fonts, and sizes, making it easy for you to find the perfect match for your project.

Die-cuts: These allow you to create your own custom letters using a die-cutting machine and your choice of patterned paper or cardstock.

Chipboard letters: These are thick, sturdy letters, allowing you to add dimension and texture to your pages.
Visit Scrapbook.com to find an abundant selection of letters in various styles and materials.
Designs
Incorporating various designs and shapes add visual interest to your scrapbook layouts. Some popular options include:
Brads: These small, decorative embellishments can secure layers of paper, add dimension, or serve as a decorative accent.

Charms: Small metal or plastic pieces with fun designs that can be attached using ribbon, string, or jump rings.

Washi tape: Decorative tape that can be used to add borders, patterns, or accents to your project. It is easy to apply and remove, making it a favorite among scrapbookers.
Most scrapbooking brands will create elements that coordinate with their papers. This doesn't mean you can't mix and match. If something fits your theme and color scheme, then by all means, use it.
Remember, the key to creating an eye-catching scrapbook is finding the embellishments and products that best fit your style and the theme of your project. And most importantly, have fun crafting your memories.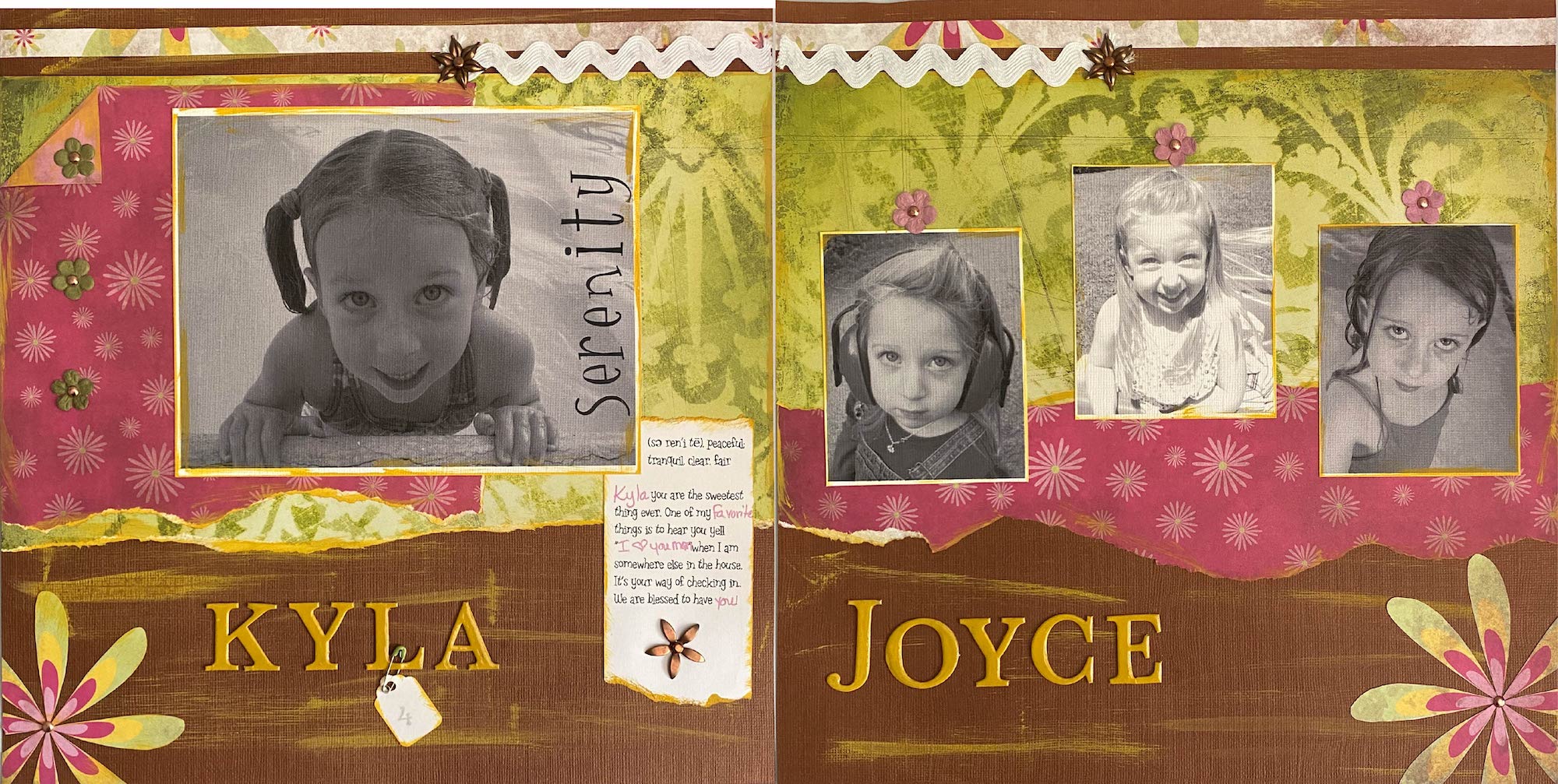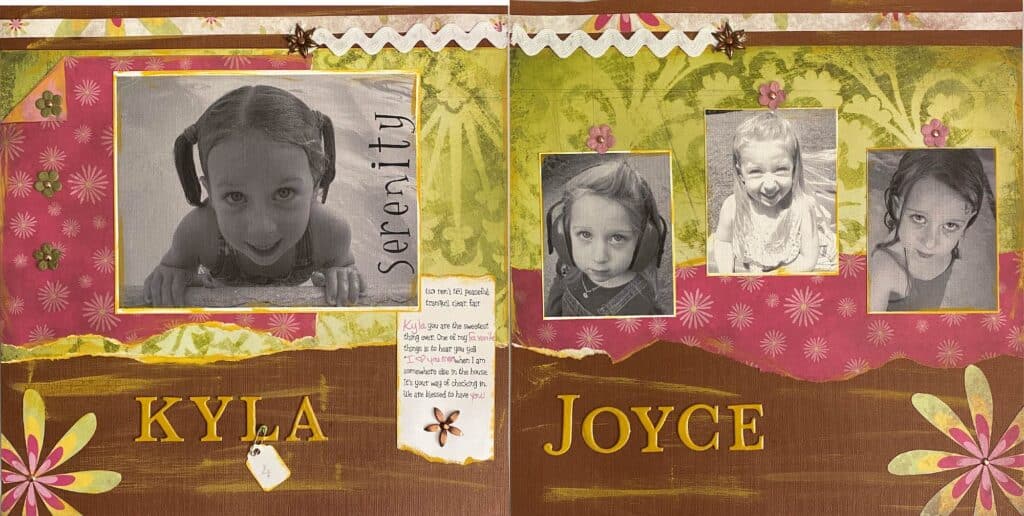 Creating a Custom Photo Book
Creating a custom photo book is a great way to preserve memories and share them with friends and family. It's easy to make your own photo album using various online platforms, such as Snapfish and Canva.
These platforms offer a wide range of templates and customization options, allowing you to create a unique photo book that reflects your personal style.
Snapfish
Snapfish is a popular online service for creating custom photo books. It offers an easy and fun process that includes selecting the right size, design, and layouts for your album.
You can upload your pictures from your computer or directly from social media platforms like Facebook, Google Photos, and Instagram.
Snapfish provides various book styles, such as:
Hardcover
Softcover
Layflat
Additionally, you can choose from a variety of themes, like:
Snapfish allows you to customize each page of your photo book with text, stickers, and backgrounds. So, you can tailor every detail to suit your preferences.
Canva Templates
Canva is another excellent platform to create custom photo books. It's known for its user-friendly interface and a large library of customizable templates. Canva's photo book maker is a great tool to design beautiful and professional-looking albums.
Some highlighted features of Canva's photo book templates include:
Easy drag-and-drop function
A vast collection of fonts and colors
Various layout options for customization
Access to an extensive library of images, illustrations, and icons
You can even upload your own media to Canva's photo book maker, adding a personal touch to each page. Once you're satisfied with your creation, Canva offers eco-conscious, high-quality printing and free standard shipping service.
Whether you choose Snapfish or Canva for creating your custom photo book, both platforms offer a variety of templates and options to make your memories come to life. With their user-friendly interfaces and customization capabilities, designing a beautiful photo book has never been easier.
Select your favorite platform, gather your cherished photos, and start creating a unique album that tells your stories.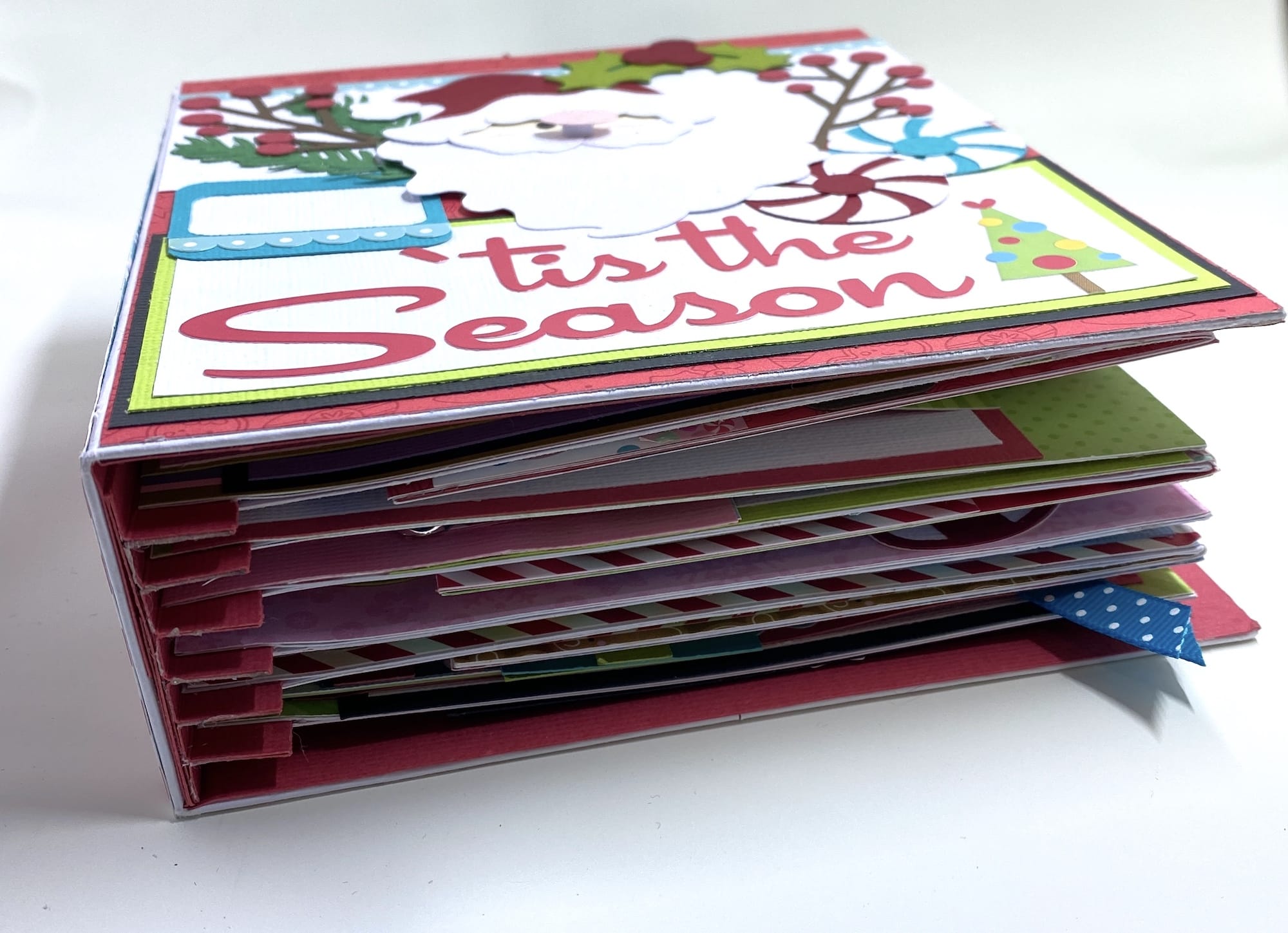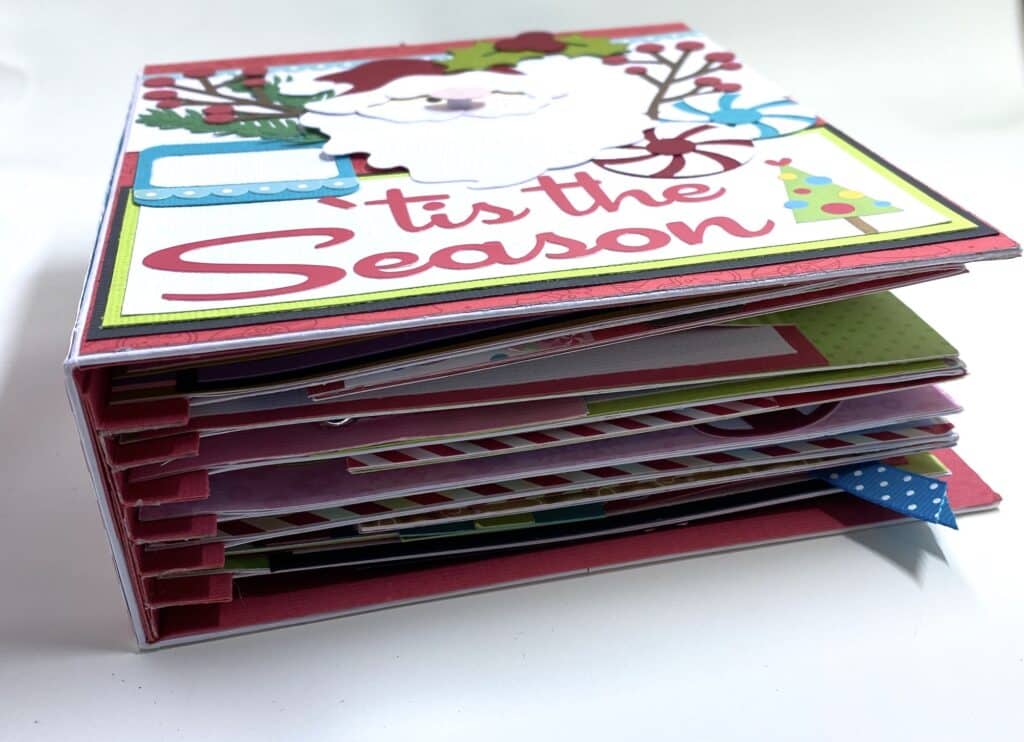 Unique Gift Ideas
When it comes to creating a memorable and heartfelt gift with photos, a scrapbook is a wonderful choice. In this section, we'll cover two popular sub-categories of scrapbooks that make fantastic gifts: Baby Scrapbooks and Family Scrapbooks.
Baby Scrapbooks
A baby scrapbook is a delightful way to capture and relive the cherished moments of a child's first years. Here are some unique gift ideas for baby scrapbooks:
Personalized Baby Scrapbook

: Create a customized scrapbook by incorporating the baby's name or initials, along with decorative embellishments that match

a

nursery theme, their favorite book, or a specific color scheme.

Handmade Album

: Design a

handmade album

that showcases a mix of precious memories, including photos of the baby's birth, milestones, and special events.

Interactive Elements

: Enhance the scrapbook by including pop-up elements, photo pockets, and pull-out tags to add an interactive and unique touch.

Personalized Tips

: Offer personalized tips or advice for the new parents in the form of short notes or messages placed alongside photos.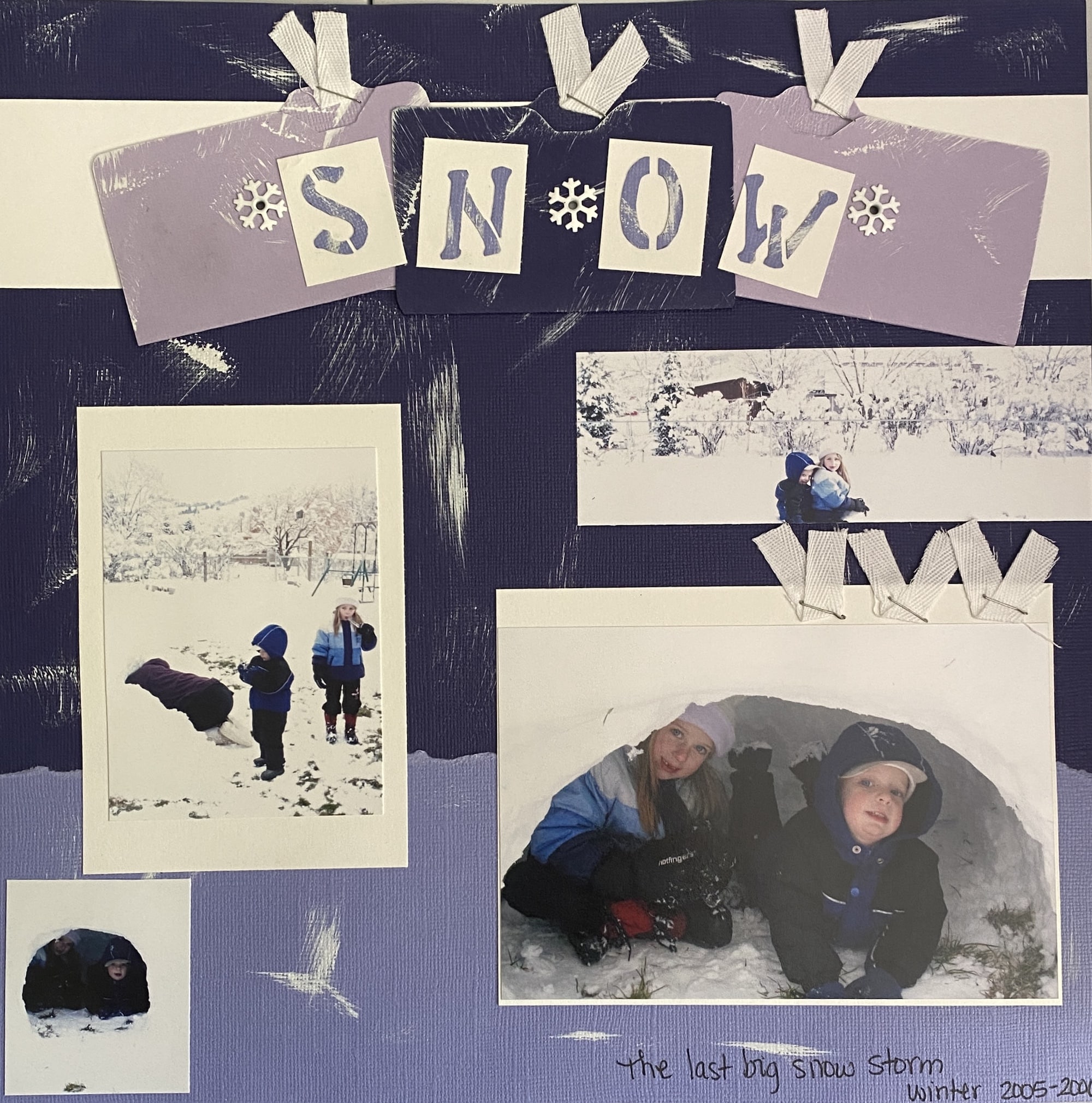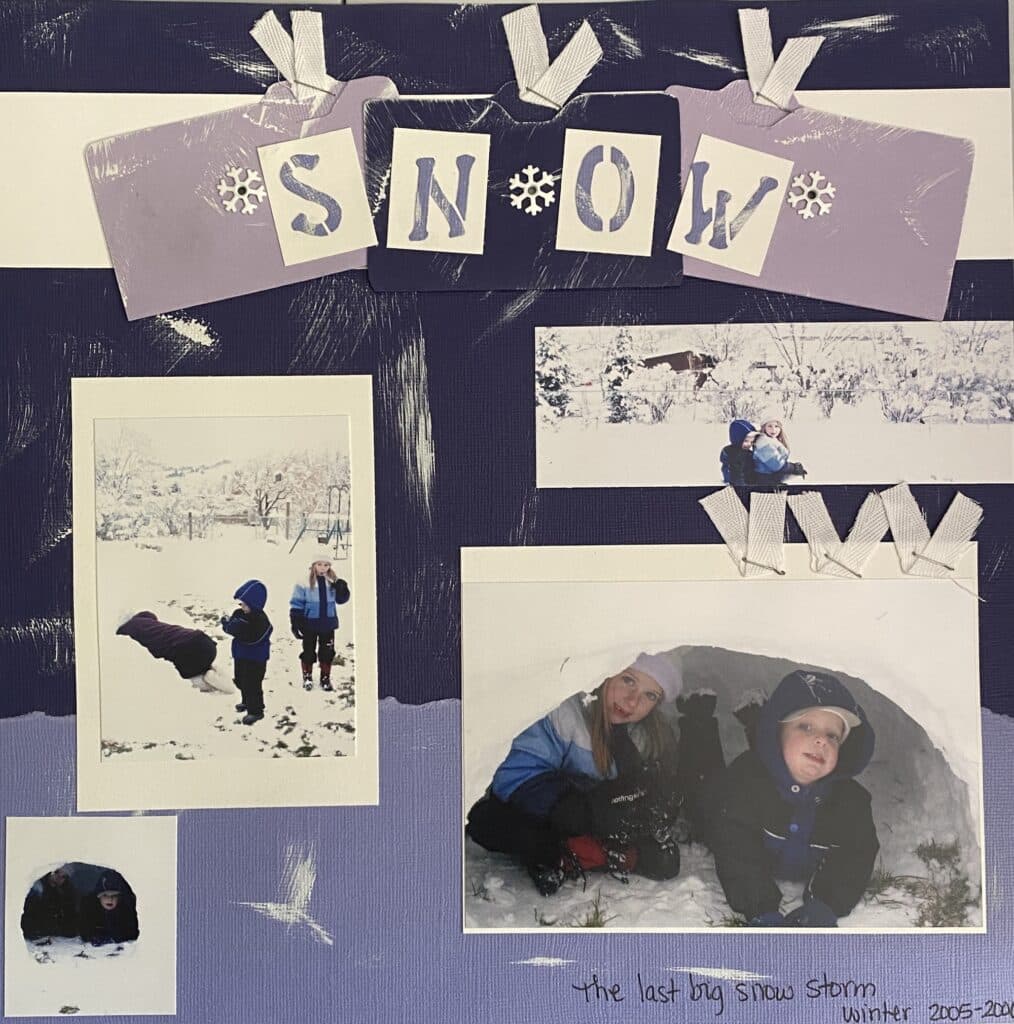 Family Scrapbooks
A family scrapbook is a perfect way to collect and showcase memorable moments shared by family members. Consider these unique gift ideas to make it special:
Themed Scrapbooks

: Incorporate a specific theme, like holidays, vacations, or a

day in the life

to portray a unique family story.

Photo Timeline

: Create a chronological photo timeline that captures significant moments or milestones for the family members.

Innovative Accessories

: Utilize colorful and

vibrant washi tapes, stickers, and embellishments

to enhance the appearance and overall feel of the scrapbook.

Favorites Lists

: Include individual family members' favorite things at specific points in time, like favorite movies, books, or activities to add a personal touch.
By using these unique gift ideas for both baby and family scrapbooks, you'll create heartfelt, personalized presents that will be treasured for years to come.
Organizing and Storing Photos
One of the key steps in creating a beautiful scrapbook is to have your photos organized and stored properly. This allows you to easily locate the perfect pictures for your layouts. There are two main methods for organizing photos – chronological or by subject (themes, family members, locations).
First, gather all your photos and create piles based on the organizational method you choose. If you opt for chronological, sort them by year, and then further sort by month. In case you decide to organize by subject, group your photos according to the themes, family names, or locations.
During the sorting process, consider removing any unusable photos (e.g. blurry or poorly lit) and store them separately if you don't want to part with them.
Once you have your photos sorted, consider the following tips to store and preserve them:
Use acid-free photo albums, photo boxes, or plastic sleeves to prevent deterioration.
Avoid storing photos in damp or humid locations, as it could cause damage or mold.
Ensure that the storage container is large enough to accommodate your photos without folding or bending them.
Label the containers or photo albums accordingly, for easy navigation.
Digital organization also plays a crucial role in scrapbooking. Back up your physical photos (that you didn't already have in digital format) by scanning and storing them on a computer, external hard drive, or cloud storage.
Make sure to label and categorize them according to your chosen organization method, to easily access them when needed.
The above guidelines will help you manage your photos for effective scrapbooking. An organized and well-preserved collection of pictures will make your scrapbooking journey an enjoyable and hassle-free experience.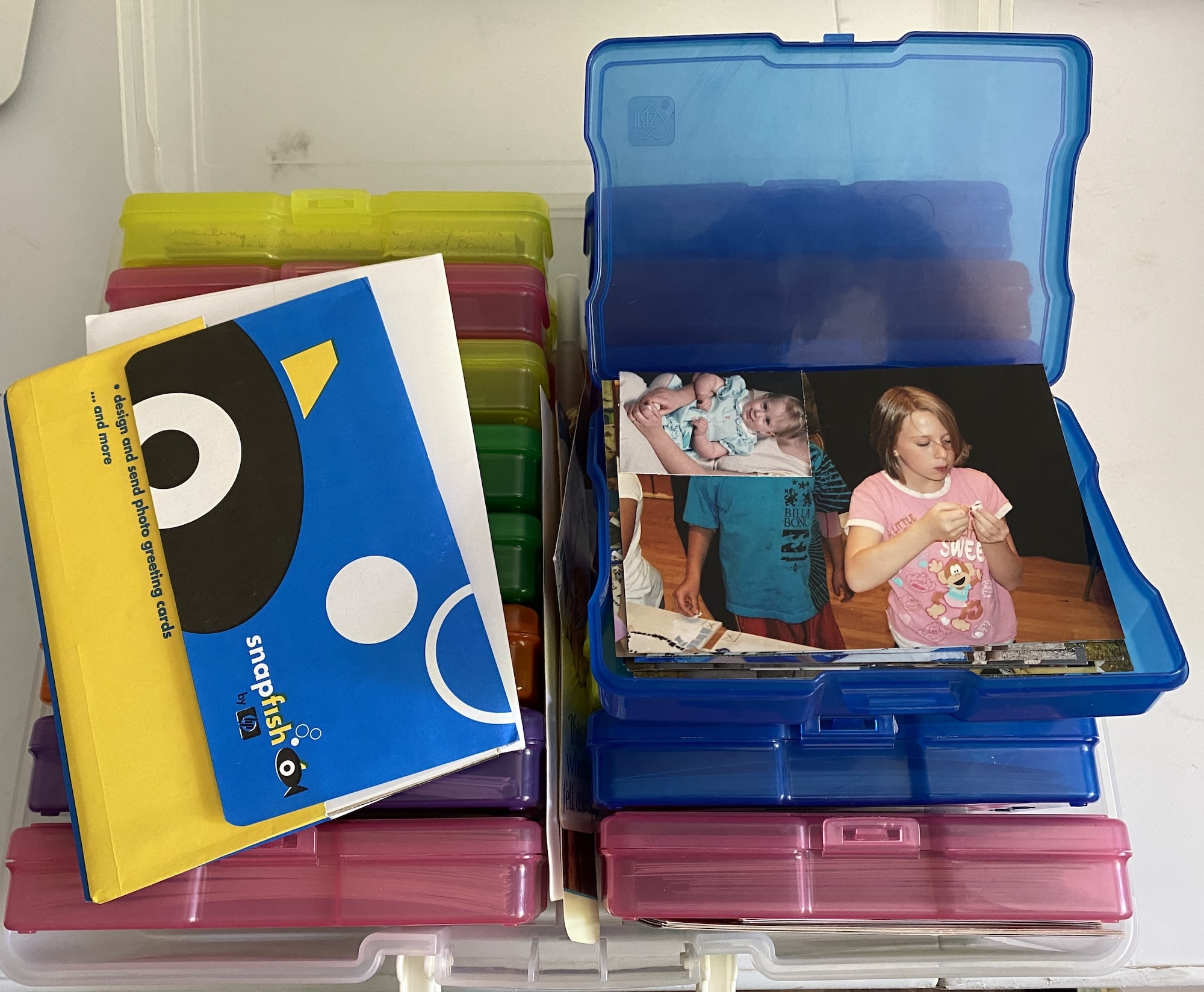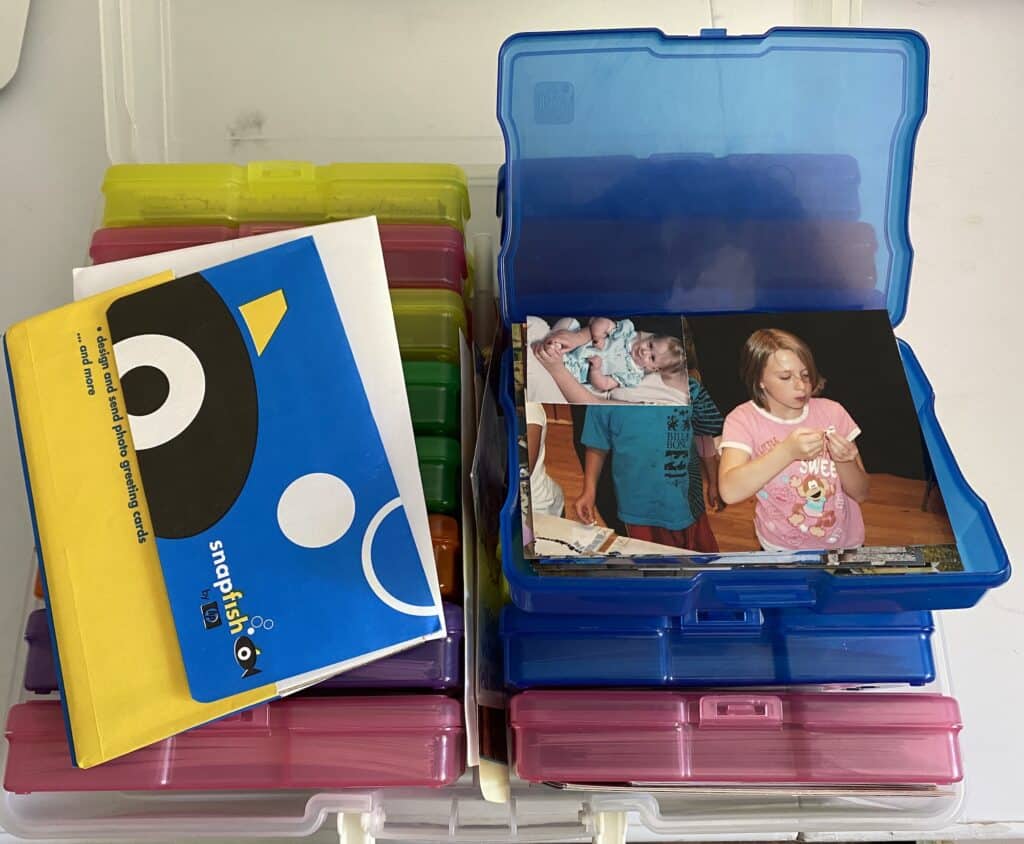 Online Resources and Tools
Social Media and Inspiration
When it comes to creating a scrapbook with photos, social media platforms can serve as great inspiration sources. Platforms like Pinterest and Instagram offer a plethora of creative ideas and visual styles to spark your imagination.
These platforms allow you to explore different scrapbook layouts, themes, and overall designs that resonate with your personal style.
Don't forget to also check out Facebook groups and online forums dedicated to scrapbooking. These provide the opportunity to interact with other scrapbooking enthusiasts, sharing ideas, and seeking advice on various techniques.
Online Templates and Browser Add-Ons
While browsing, you may come across some fantastic online scrapbook makers and templates, such as Canva and Mixbook. These platforms offer user-friendly tools and a variety of pre-designed templates to make your scrapbooking process efficient and enjoyable.
Additionally, browsers like Google Chrome and Mozilla Firefox offer various extensions that can enhance your overall scrapbooking experience. These extensions may include color pickers, image editors, and bookmark organizers, which can help you streamline your creative process.
Exclusive Offers and Newsletters
In the world of scrapbooking, staying updated with the latest trends, products, and ideas is essential. One of the best ways to achieve this is by subscribing to newsletters and getting exclusive offers straight to your inbox.
Many websites, like Scrapbook.com and Scrapbook Generation, and your's truly provide you with the opportunity to join their VIP List or newsletters with just your email address.
Upon subscription, you will receive regular updates on new products, limited-time offers, and even free digital templates or products for your scrapbook projects.
Here's a breakdown of the benefits of subscribing to these newsletters:
Email Updates: You'll get timely notifications on the latest in scrapbooking, so you don't miss out on any new trends or tools.
Exclusive Offers: Subscribers often receive special discounts or promotions that are not available to the general public. These exclusive offers can help you save money on your scrapbooking supplies.
Free Products: Some websites might occasionally share free digital templates, stickers, or other resources that you can utilize in your scrapbook projects.
Ideas and Inspiration: Newsletters often contain various ideas and inspiration for your scrapbooking projects, including layout ideas, tips, and even tutorials from other seasoned scrapbookers.
To get started, all you need to do is provide your email address and subscribe to your favorite scrapbooking websites' newsletters. So, stay informed and creative with the world of scrapbooking, and make the most of exclusive offers and newsletters.
Additional Tips and Tools
Uploading Photos
Uploading photos to use later (via print) in your scrapbook means transferring your digital photos to your computer or online platforms, such as a cloud storage service. It is essential to carefully organize and save high-quality images.
Make sure you transfer photos in their original file format without any compression to maintain the best possible resolution.
Always back up your photos in more than one place, for instance, on a physical hard drive and a cloud storage platform like Google Drive.
Organize your photos into folders based on themes, events, or dates to easily locate them when it's time to create your scrapbook pages.
There are also several tools and apps available to help you manage and edit your photos, such as Adobe Lightroom, Pixlr, and Canva. These tools will enable you to crop, resize, enhance colors, and even add filters and effects to make your photos stand out in your scrapbook.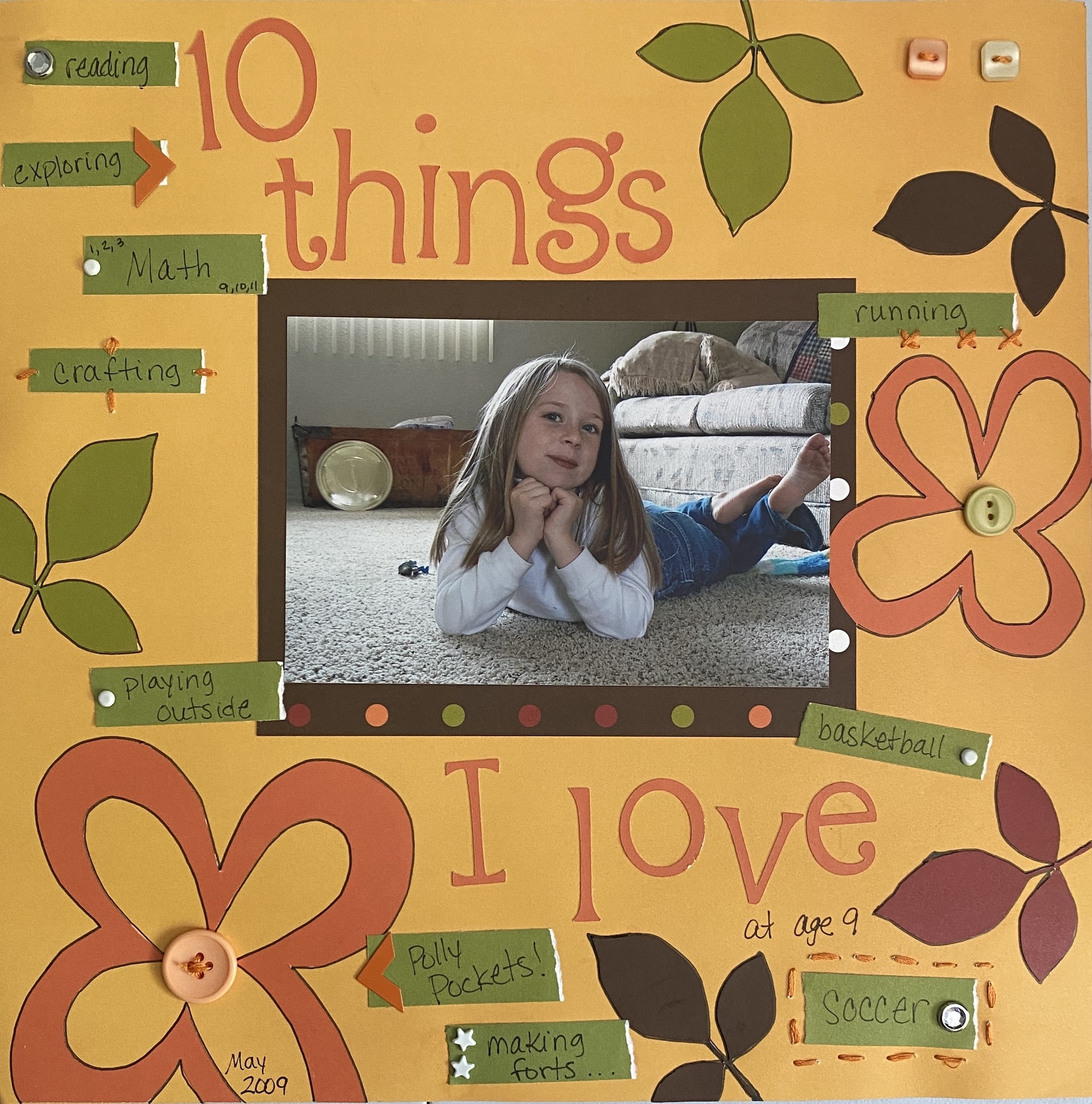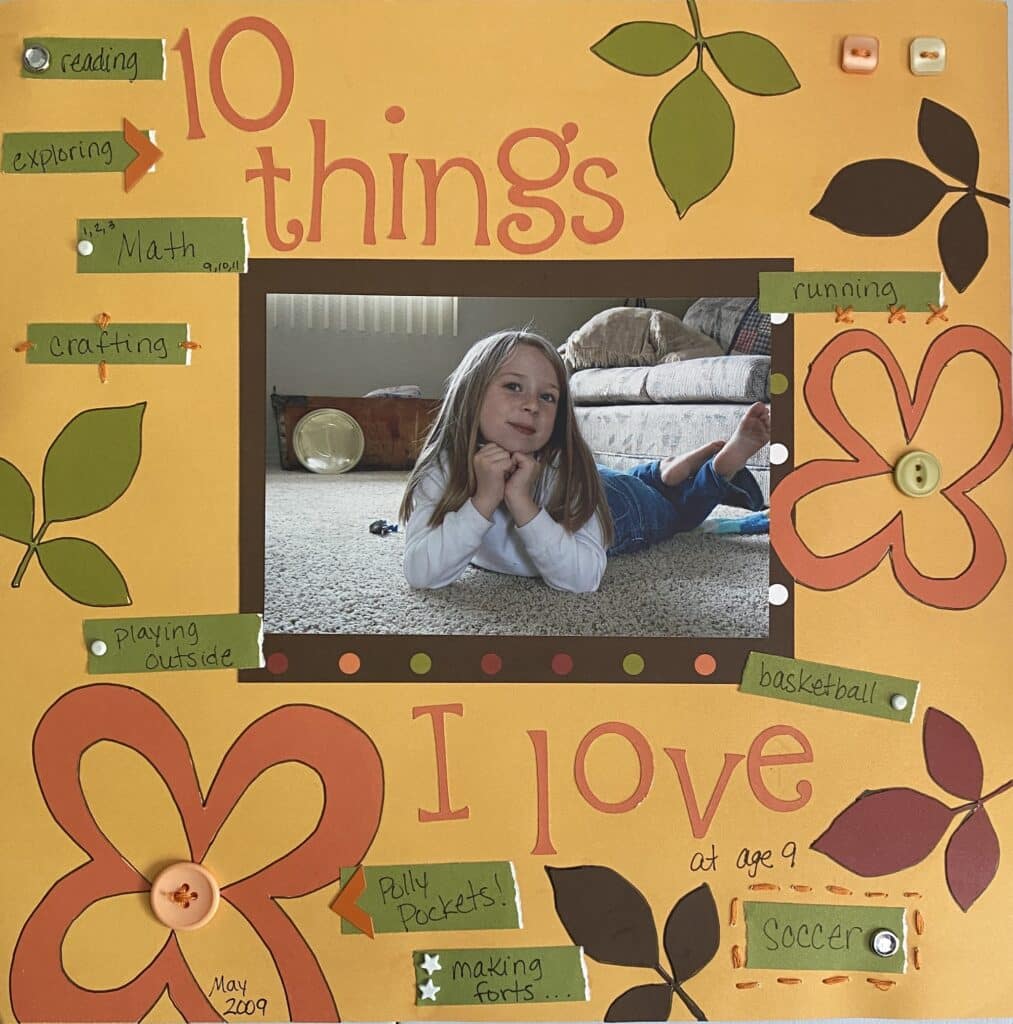 Adding Photos Later
Sometimes, you may be inspired by a paper collection or pack of embellishments. You are ready to create a stunning layout but you don't have the photos to add to the spread yet. That is 100% a-okay.
Make the page. Enjoy the design process. You can always add photos later.
This might also happen if you find an online class or get lucky and participate in a local crop or class. You may design the page first and then wonder what photos you will use.
When this happens to me, I store the pages in a plastic protector and then add photos later. Sometimes, it is years later. Scrapbooking is about preserving memories. It is also about a creative outlet. Don't let the "photo" part of the process slow you down.
Another option is to just journal on the page. Memories do not always need to be documented with a photo. If you have a special memory that you want to include in an album, but you don't have a photo to go with it, then you can write about it and include that. Your own handwriting will make it even more special.