Paper Planner vs Digital Planner: Which Is Better?
We may earn a small commission for purchases made through affiliate links in this post. For more information go to our Privacy Policy.
Which is better: a digital planner or a paper one? If you're trying to decide between a paper planner vs a digital planner, here are the pros and cons of each and which one I think works best.
Choosing a new planner is a very personal – and sometimes – difficult decision. And, believe it or not, planners can vary. A lot. Just look at the differences between planner dashboard layouts to get a quick idea.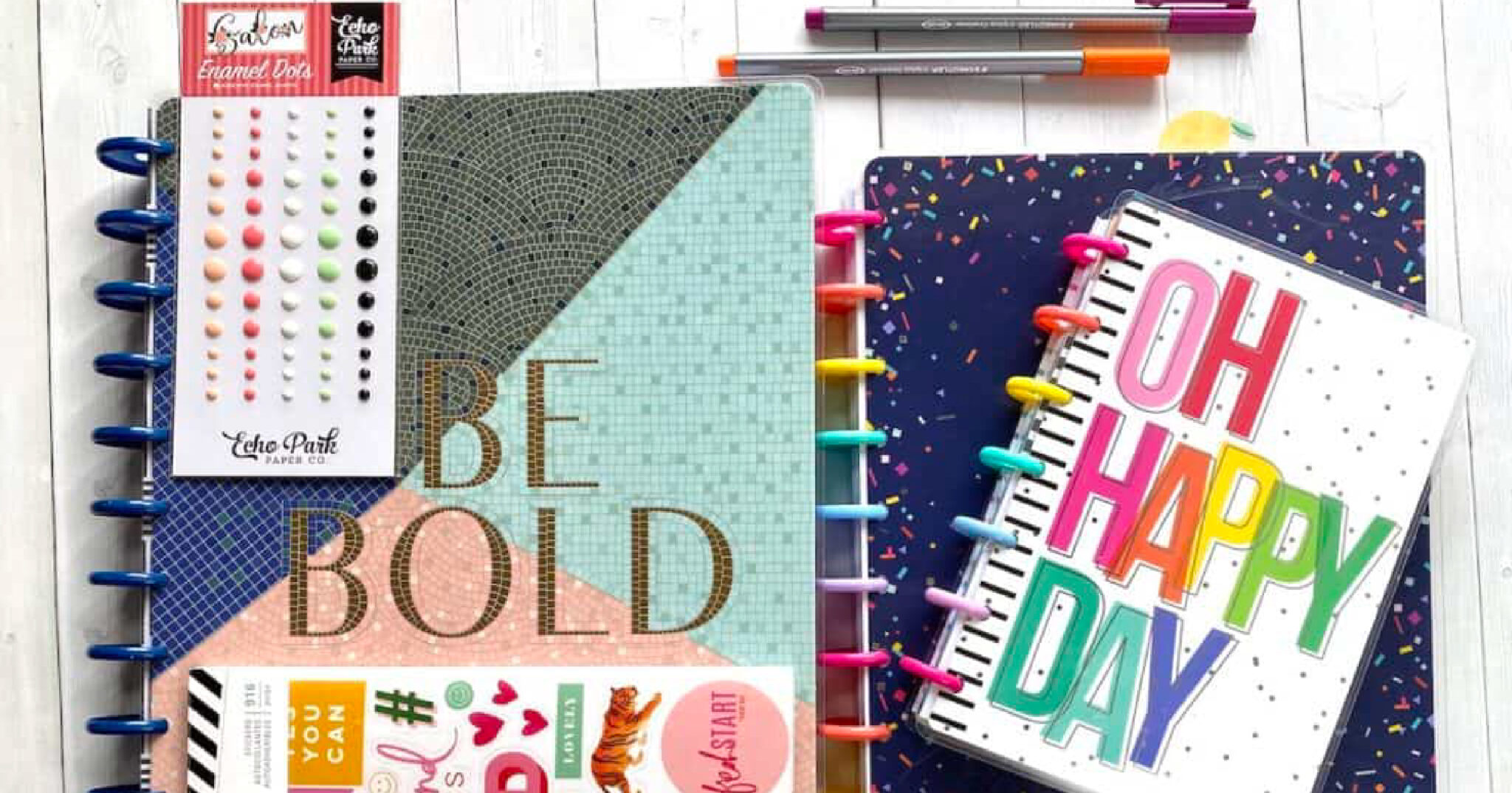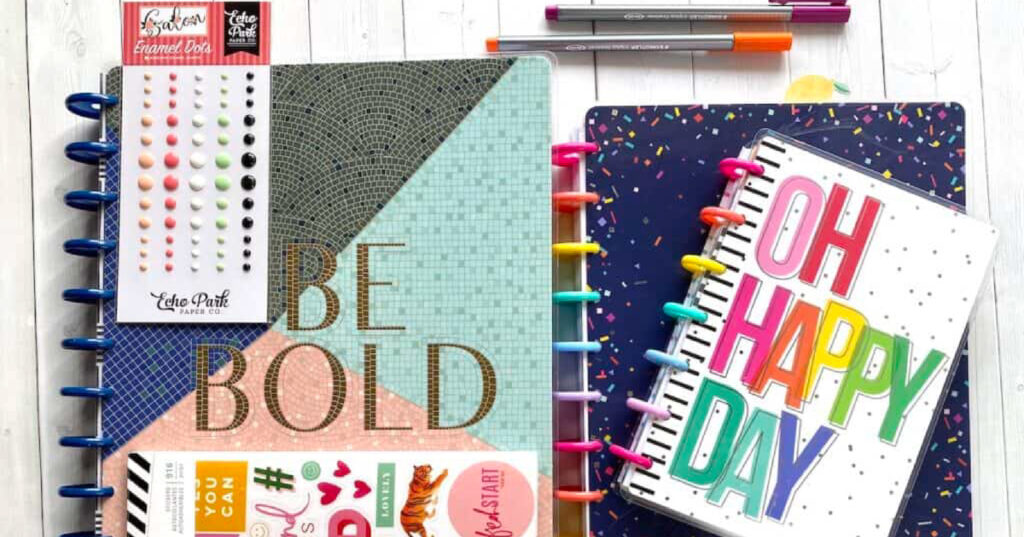 In the past, if you wanted to use a planner, you had a paper planner. That's just how it was. Now, with the explosion of smartphones and other "smart" devices, people who use planners have another option: digital planner apps.
So is it out with the old and in with the new? Is using a digital planner better than paper? Or does paper still rule?
I'm exploring both digital and paper planners and comparing them to one another to help you have a better sense of which method works best for your lifestyle.
Digital Planners
If there's one thing we always have on us these days, it's our smartphones. And while some people may not love the constant electronic tether, it does have a distinct advantage: you have the ability to have almost everything you need at your fingertips. That includes your digital planner.
Here's a deeper dive into the pros and cons of using digital planners.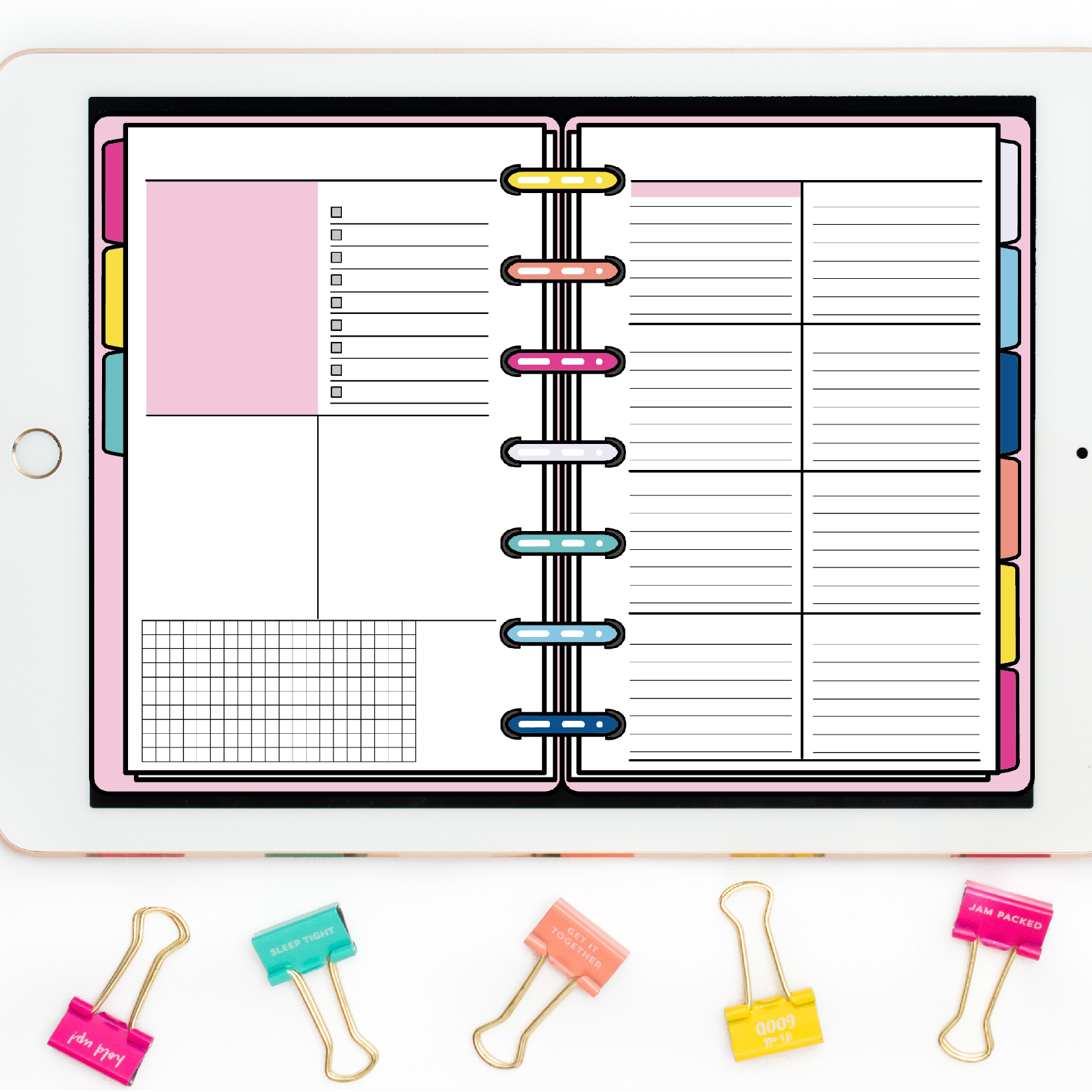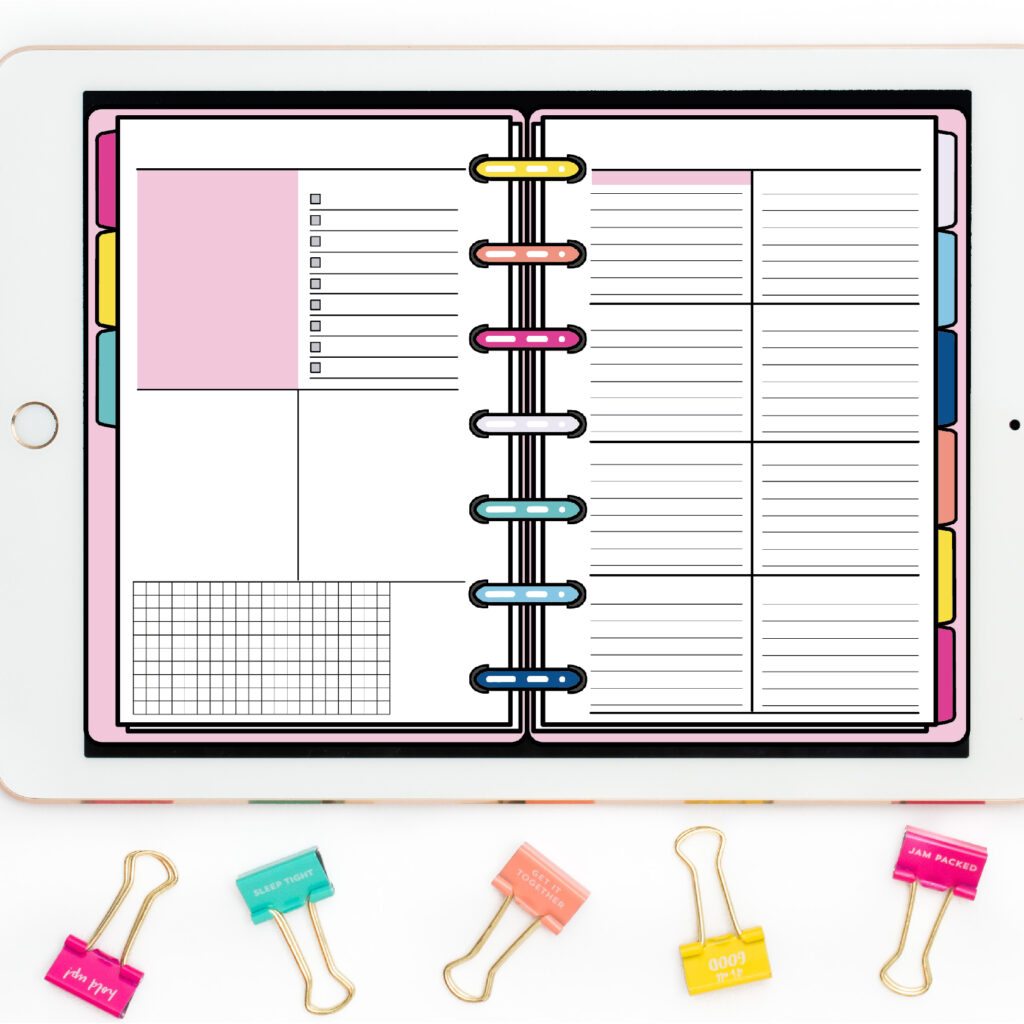 Digital Planner Pros
No need to spend time printing out planner pages, spending money on paper, printer, or printer ink for your planner, or maintaining your printer.
You can save time by reusing the same spreads again and again.
Easily rearrange plans when life changes last minute.
No need to keep purchasing planner stickers. Buy once and use again and again.
Purchase the app once and reuse rather than buying a new planner year after year.
No need to go to the store or purchase and wait for your planner to arrive in the mail. You can access your planner download instantly after purchase.
Less likely to lose it since you always have your smartphone with you.
Easily synchronize planner items across multiple devices if you prefer to plan on a tablet.
You can set your digital planner to give you notifications about events or reminders to help you stay on track.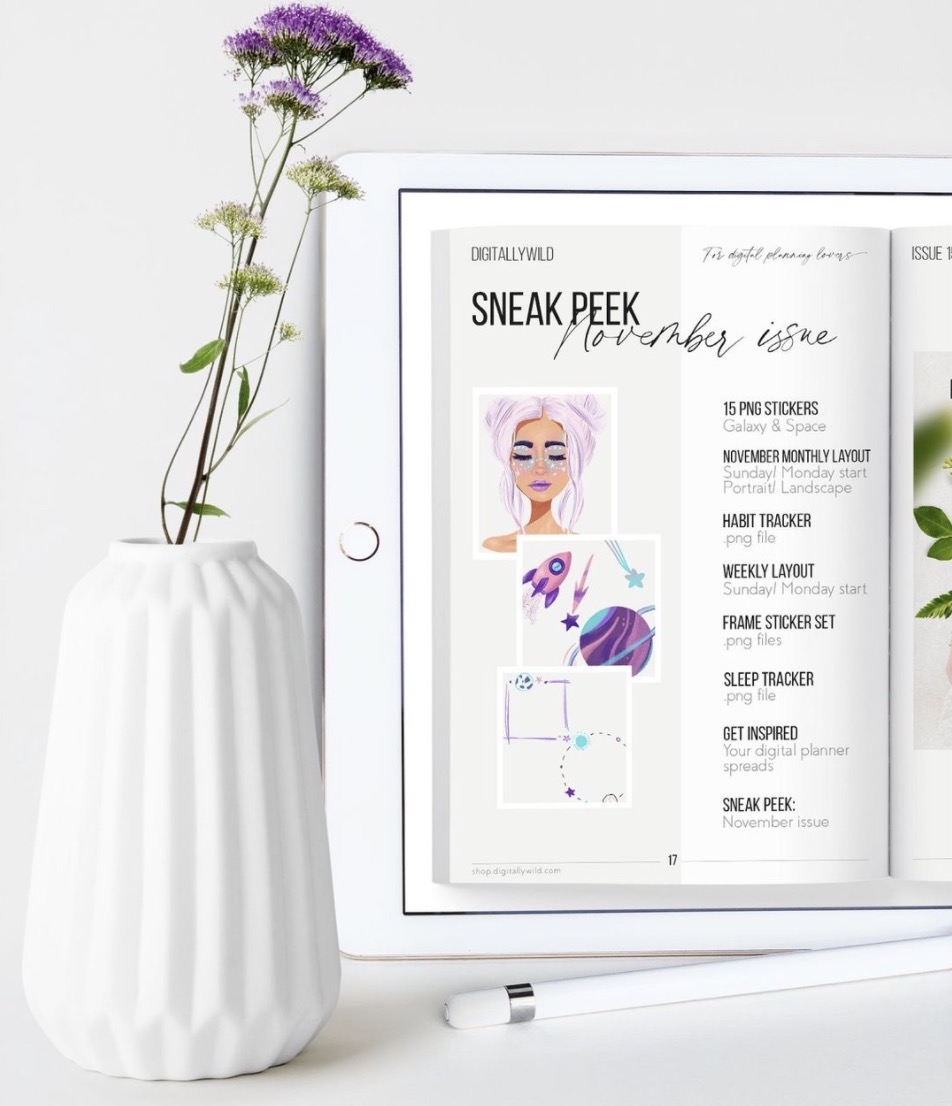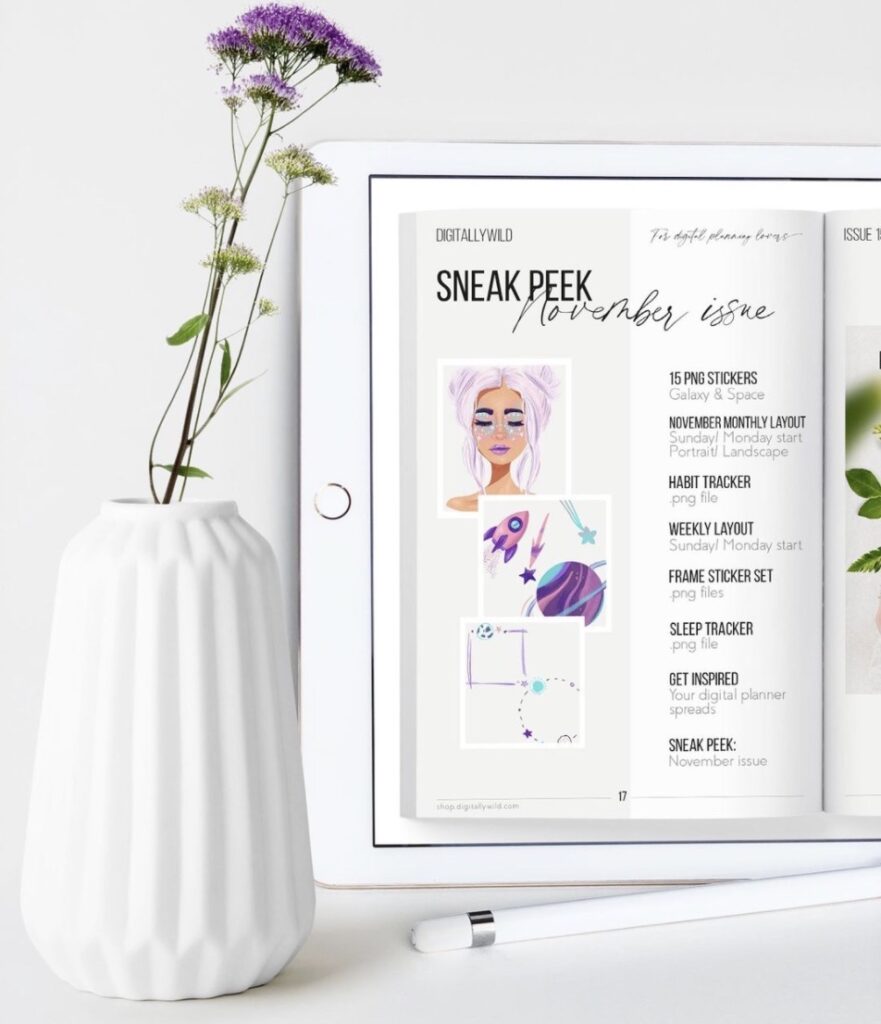 Digital Planner Cons
You have to use their templates (unless you buy more) and there are fewer personalization options.
Can't see planner pages laid out side by side, as you can in a paper planner.
If your battery dies, you can't access your planner unless it's synced with another device.
Often need to switch between read-only mode and writing modes.
Some digital planner apps have limitations that prevent you from having the freedom to do all the things you want.
It can take a lot of time to learn how to use your digital planner and figuring out what different buttons will do.
Doesn't allow for the same kind of creative abilities as a paper planner.
More time looking at a device during your day = bad for your eyes.
The dings for reminders and alerts could be annoying for some people.
Paper Planners
Now it's time to look at the paper version in the same way. You may (or may not!) think that paper planners belong back in the dinosaur age, but there are definitely pros to using one. In fact, I still use one myself and love it!
Related Post: Best Happy Planner Layouts for 2021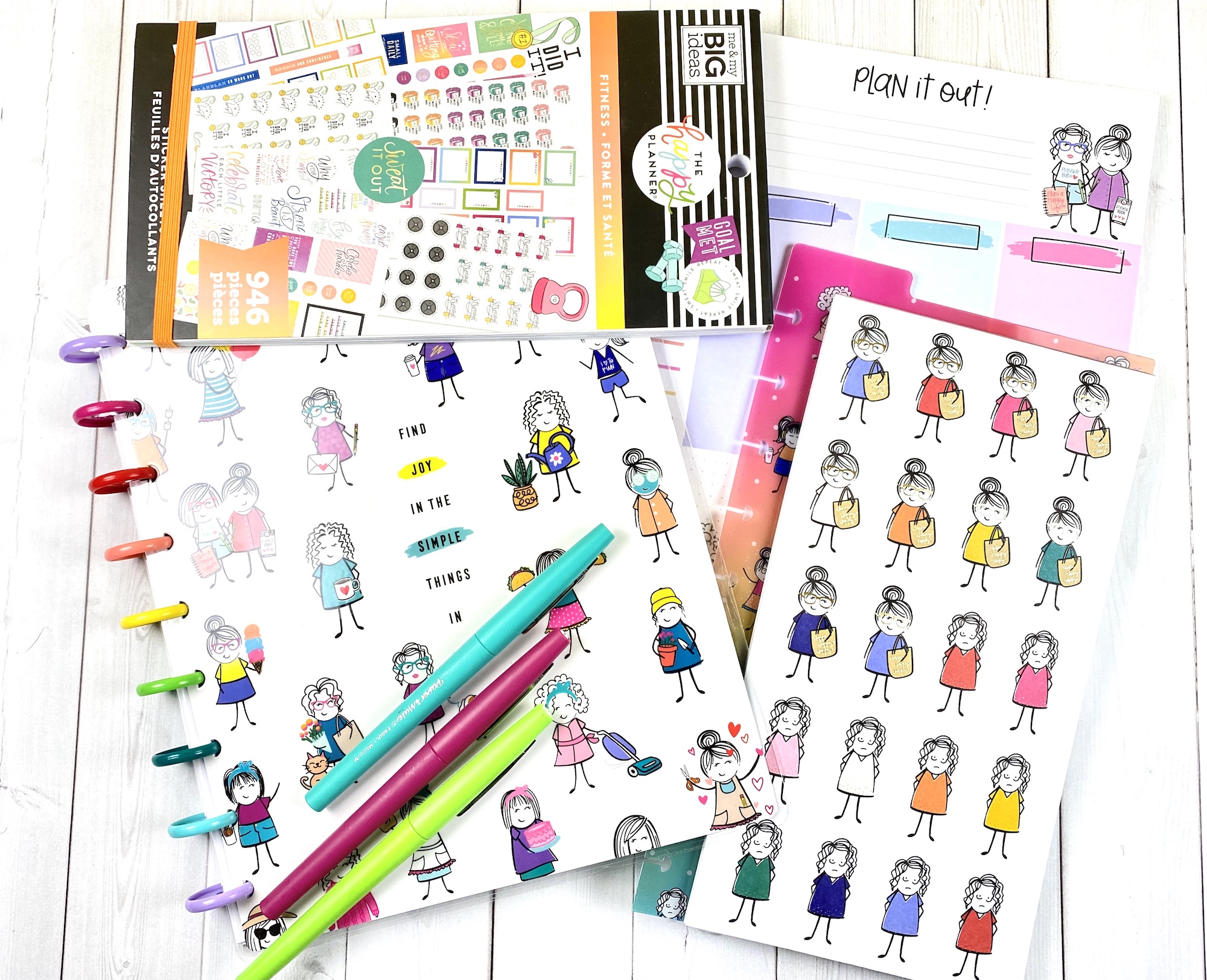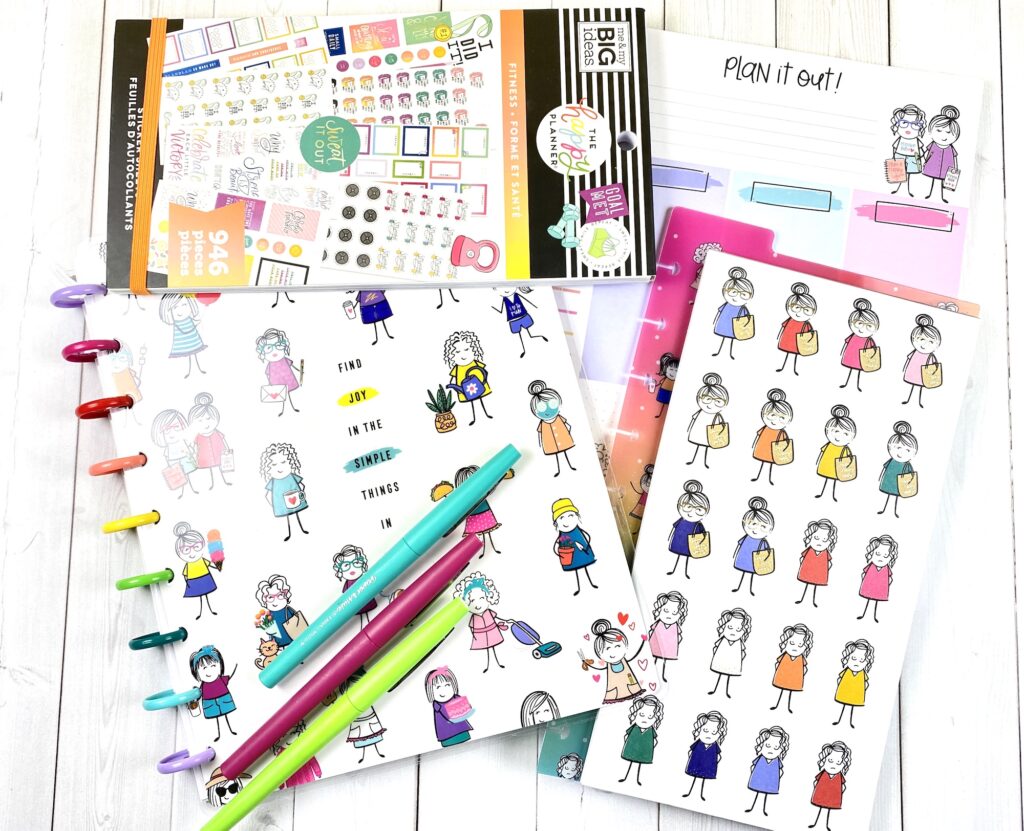 Paper Planner Pros
Bigger and easier to read than an iPad screen (or smartphone!).
Today's devices are expensive to invest in.
Tons of options for supplies – washi tape, stamps, stencils etc. to make your planner unique and personal.
Losing a paper planner is an inconvenience, but does not have a major financial impact.
Personalizing a paper planner is way more fun.
Can view multiple pages at the same time and write on one page while easily referring to another at the same time.
Have the ability to keep previous journals and go back through them as desired.
Offer more variety – planner sizes, covers, design styles, and more that digital planners aren't able to offer.
Contains those special extras such as inspirational sayings that help people stay on track with their planning and goals.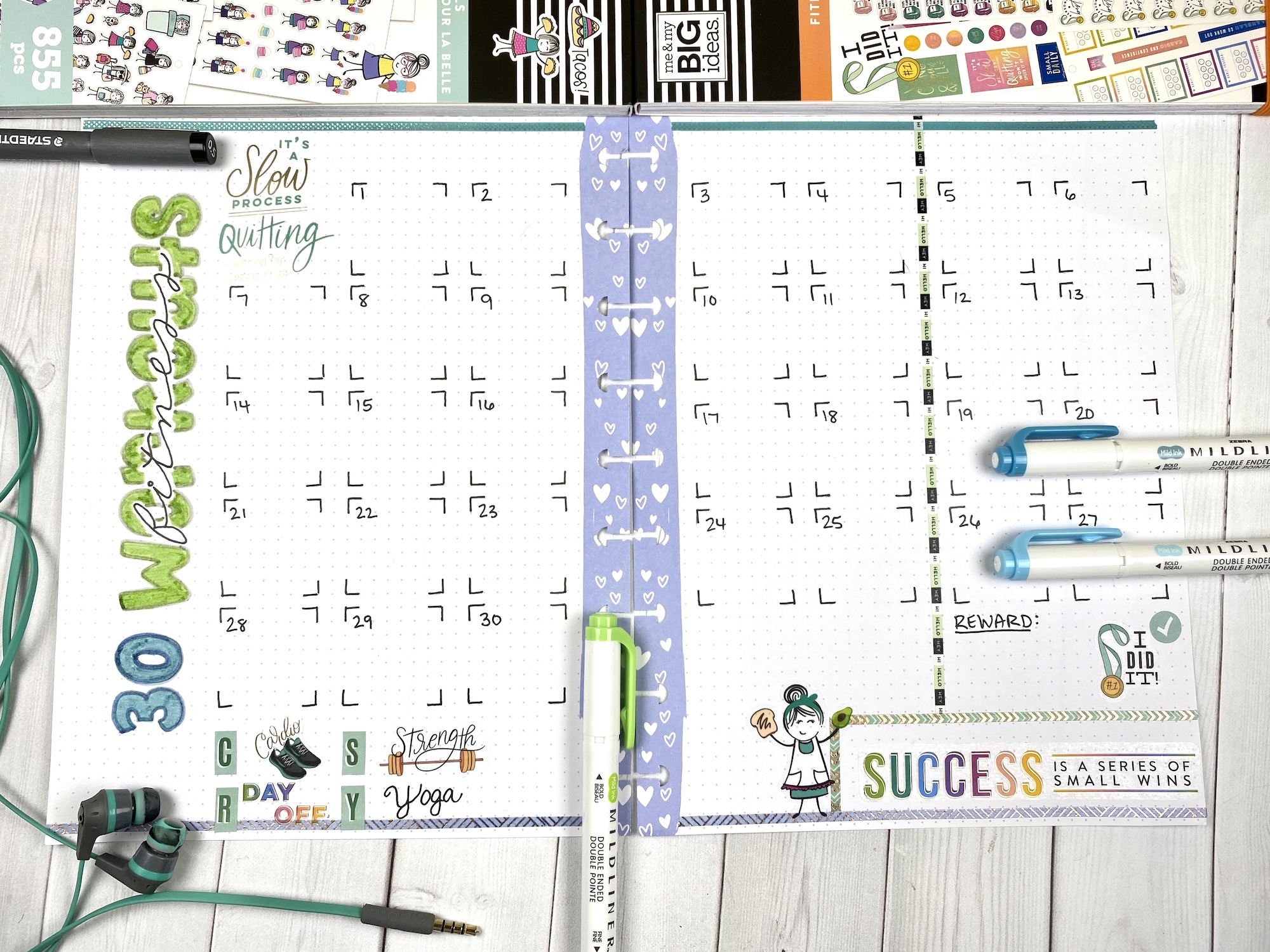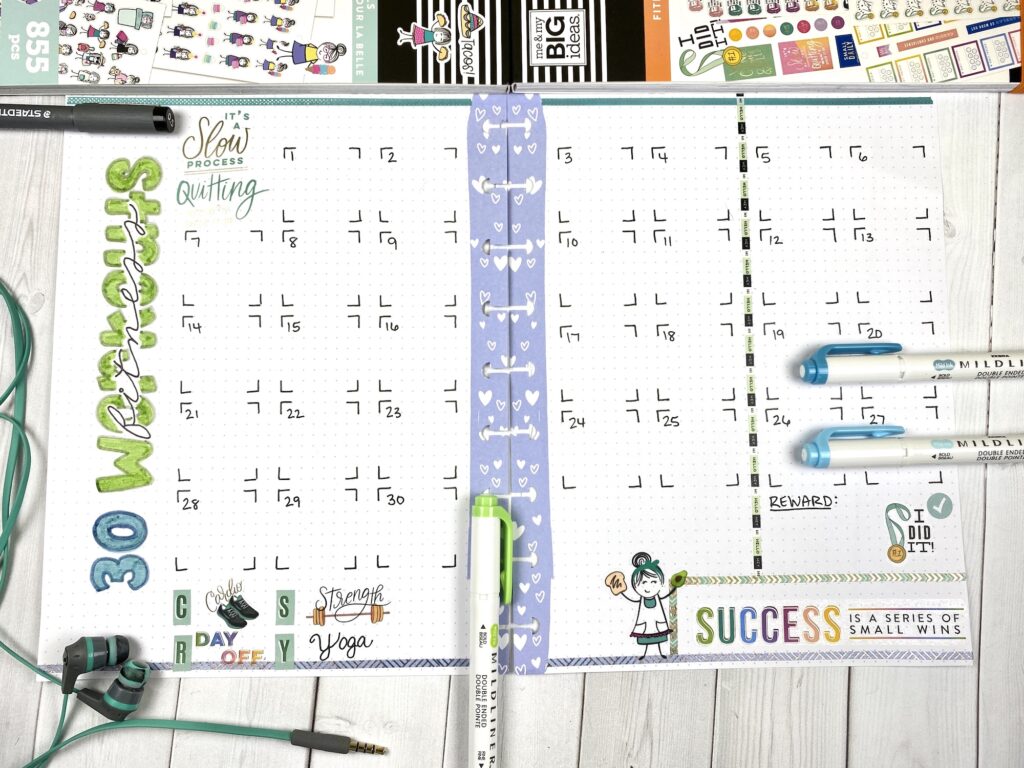 Paper Planner Cons
Uses paper. If you're wanting to make the least impact on the environment that you can, digital is the way to go.
Once you use it, you can't reuse it and need to buy a new one.
Bleeding through the paper can be a problem with some markers, making it harder or impossible to use the backside of a page.
If you happen to lose your planner, you don't have a backup of what was in there.
Time – you have to spend time going to the store to purchase or waiting for your planner to arrive in the mail.
Can be heavy and bulky
May need to use multiple journals throughout the year if you use bullet journaling.
If you need a more engaging way to remind you of events, a paper planner won't send you reminders or notifications.
Paper Planner vs Digital Planner: Which One is Best for You?
Obviously, there are pros and cons to both methods, and ultimately, the right one for you is the one that fits your lifestyle the best. But if you're on the fence between the two, here are my recommendations:
Use a Digital Planner if you:
Use your planner throughout the day and take it everywhere with you
Usually use the mini size planner and are used to the small size
Want to limit your paper use
Don't want to dedicate money or storage space to accessories such as stickers, washi tape and more.
Have a lot of tasks that repeat – copying and pasting is much easier and faster than rewriting each item.
Need a little additional nudge in the form of reminders and notifications.
Best Digital Planners
If you just read that list and feel like a digital planner will work well for you and your lifestyle, check out Goodnotes or ZenDay.
Use a Paper Planner if you:
Remember things better by physically writing them down
Love to decorate and personalize with stickers, notes, washi tape, etc.
Like journaling in your planner
Don't already own a smart device
Best Paper Planners
When it comes to paper planners, I've tried them all, but I prefer either a Happy Planner or my own Printable Companion Planner that you can print out and completely customize any way you want to.
Related Post: How to Make DIY Planners with Printables and Accessories
Which One Do I Like Better?
I've tried all the paper planners out there (that's only a slight exaggeration), and I've tried a handful or so of the digital options. To be honest, I'm not a huge fan of using a digital planner. Sure, there are definitely some appealing aspects of digital planners, and I will use one occasionally to supplement my paper planner.
However, when I compare a paper planner vs digital, I much prefer planning on paper. I like the look, the feel, the flexibility, the variety, and the personalization opportunities available within paper planners.
While I often create digital shopping lists (and maybe I'll occasionally do other planning tasks digitally), I prefer to do my day-to-day planning on paper.
A Third Option
If it works best for you to do some sort of hybrid using both, that's an option too! You could make to-do lists, grocery lists, and other things digitally while using paper for your other planning and as a creative outlet.
In this case, I suggest you try making your own DIY Planner so it has just as much (but no more) than you want to include in your planner, then supplement everything else with a digital planner.
Paper Planner vs Digital Planner: Final Thoughts
One of the advantages that our digital world provides is the ability to choose the planning platform that best fits our individual lifestyle.
Whether you want a digital planner that goes everywhere you go, a paper planner that affords the ultimate in flexibility and creativity, or a hybrid option, you're able to find exactly what you need.
Paper planner vs digital? Just remember, if you try one method of planning, and it isn't the best fit for you, feel free to keep trying until you find the right option. Sometimes it just takes a little experimentation to figure out what works the best!
More Helpful Planner Posts